What do Theresa May's two most important advisers believe?
Tweets and journalism shed a light on the beliefs of the two new Chiefs of Staff at Number 10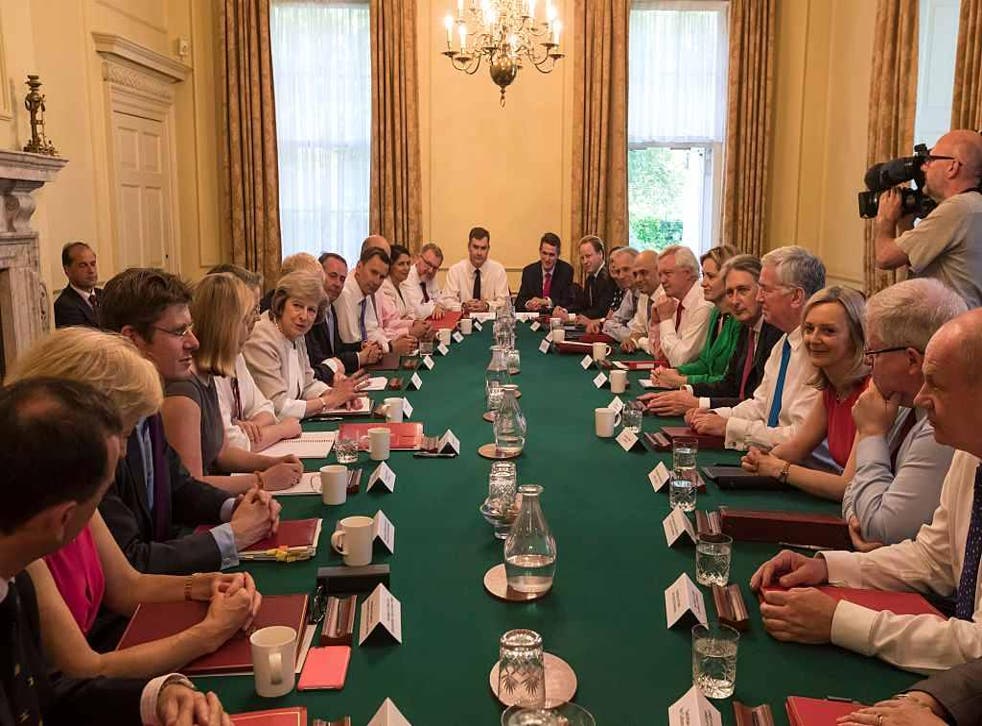 Britain invests more power in the Prime Minister than almost any other democratic country puts in its leader. That makes the people around them incredibly important.
Unlike in America, where Presidents have to contend with a legislature they often don't control and a judiciary that can rule laws they create unconstitutional, British leaders are only appointed if they can control parliament (and Cabinet ministers must be members of it), which gives each PM great power to affect change.
They write the agenda, and if they have a majority in the House they can usually force most of their ideas through, especially early in their ministry.
Thus those who have the PM's ear can quickly make the law of the land.
And, given that Theresa May is, as one journalist put it, "a mystery… colleagues know as much about her as a Londoner might know about a neighbour," the words of her closest advisers matter even more.
Will her administration be "Thatcher on steroids", as some Labour voters fear, or considerably more moderate?
Under Tony Blair, two backroom advisers were especially critical – Alastair Campbell and Jonathan Powell.
Under Cameron, the backroom influences who set the tone of the Coalition were Steve Hilton and Andy Coulson.
Theresa May has now appointed her key advisers, who will share the role of chief of staff. They are Fiona Hill, a 42-year old Scot, and Nick Timothy, a 36-year old from Birmingham.
Over the past eighteen months Hill has tweeted around 500 times, mostly by re-tweeting others. As all Twitterers are told, "retweets ≠ endorsements", but we all know that's not true.
Timothy has tweeted five times as much, and wrote 19 revelatory columns for Conservative Home over the past nine months.
Put together, this is what seems to matters to these two. What follows could soon be government policy.
First let's look at Fiona Hill.
1. Modern slavery
No subject populated Hill's Twitter timeline more over the past eighteen months than modern slavery and human trafficking.
The subject cropped up more than 30 times, most often through Hill's retweeting of Kevin Hyland, the UK's first Independent Anti-Slavery Commissioner, who was appointed after the passage of the Modern Slavery Act 2015.
Hill was clearly a driving force behind the legislation, one of May's most important while at the Home Office (expect more on the issue, Hill tweeted "legislation is only part of the answer").
In 2015 she wrote an 80-page report on the subject, which began with the story of:
"15-year old Serena… forced into appalling and brutal sex with groups of men… her story is shocking, her suffering is unimaginable… crimes such as this are being replicated in towns and cities across Europe."
The report was for the Centre for Social Justice, one of the only two think tanks, along with Reform, that Hill tweeted or retweeted.
After a decade in which Policy Exchange has been the most important think tank in Britain (with first Demos and then IPPR mattering most to the Left), the CSJ and Reform look likely to replace them as this government's preferred policy hubs.
2. Women's equality
Two dozen times, Hill's timeline touched on the underrepresentation of women and discrimination against them, or praised female achievements.
She twice RT'd calls for a statue of a woman in Parliament Square (it contains nine men), as well as research on 'Whitehall's diversity reserve' – only three women currently serve as Permanent Secretaries, all in smaller departments; the way female journalists are under-promoted and under-paid; the need to have more women in finance and in business; and the proportion of women in EU parliaments, highlighting the UK's middling ranking (just under a quarter of MPs are female).
She shone a light on a Mail magazine cover that featured six male (and greyed) newcasters and no women, and tweeted hashtags such as #pledgeforparity and #womenofyear.
She also retweeted Lynne Featherstone's book on the fight to legalise same-sex marriage, and shared a tweet declaring "diversity, dialogue and differences are the true richness of any democracy."
3. A Remainer and internationalist
On the eve of the EU referendum, Hill retweeted a pro-EU postcard written by a French woman ('I love you, stay with us!') and a tweet "praying the charisma of Scottish women I once saw as political foes save me from the swivelly obsessions of old Englishmen."
She also highlighted the benefits of EU security, retweeting pieces by Tory greybeards William Hague and Malcolm Rifkind on the issue, while dismissing the pro-Brexit comments of Ron Noble, a former Interpol chief wheeled out by Sun.
One RT suggested Hill was confident of a swing back to status quo in the polls, and while she hoped the SNP would help the UK stay in, she is no fan of the party, who she agreed "ran Project Garbage on NHS" during the Scottish referendum.
4. She agreed with Nick
Nick Timothy that is, her co-chief of staff. She tweeted or retweeted him 17 times, often sharing his pieces for Conservative Home. After years working together and under May at the Home Office, the two seem to have a formidable and coherent working relationship.
That's in contrast to David Cameron's two most important early advisers – Hilton and Coulson – who were barely speaking to one another when they entered Number 10 after years clashing at Conservative Campaign Headquarters.
She twice backed him on free schools (Timothy left the Home Office to run the New Schools Network), and also supported his view of faith schools (they should be allowed where parents want them).
Both advisors seem largely supportive of Michael Gove's reforms to the education system, with Hill also RT'ing a tweet mocking how the head of the National Teachers Union likes to quote Marx.
She also shared tweets by Damian Green, the new Welfare Secretary, four times, including one in which Green praised Hill and Timothy, calling them "powerful, knowledgeable, experienced" and quipping, "They weren't just people dragged in at 22."
Green, like Phil Hammond, was born within a year of May and was at Oxford at the same time; he is expected to be one of her most loyal and influential ministers.
5. Fighting inequality
Perhaps most tellingly, Hill retweeted a Guardian piece on "The new Washington consensus – time to fight rising inequality." Her timeline is peppered with comments on creating a more caring society.
She shared tweets about disability care, employment and abuse, as well a piece on the devastation of mental illness, and one on the life of children in care (like "growing up in a pinball machine").
She backs the 'Better Broadband For All' campaign, celebrated that more young people are volunteering, RT'd a link on how "Finance SHOULD shrink, but won't" and another on "How to create banking standards."
Hill rarely tweeted herself, but did so when about to chair a session on debt and moneylending, calling it a "massive issue," and noting almost 9 million people struggle with it, with an estimated 310,000 borrowing from illegal moneylenders.
She highlighted the government's Higher Education Green paper, specifically its aim to get more disadvantaged & BME students into universities, as well as backing the creation of more routes into technical education and supporting the idea of making it "less bureaucratic to establish a new university".
To her 'the disadvantaged' are white, poor and working class boys as much as any other group; she shared facts on how they are the "least likely to take A-levels" and that in Stockton baby boys live to 67, while in Belgravia they reach 91.
6. She isn't a zealot
No fan of Nigel Farage, she tweeted "Bye bye Nigel" in celebrating his Thanet loss during last year's general election and five-times retweeted mocking tweets about George Galloway's failure to retain his seat.
Away from politics, she seems to be a fan of Victoria Wood, Wimbledon AFC and The Archers. More notably, she has also been supportive of the BBC.
In a rare Twitter speech, she called it "a unique brand," and Britain's equivalent to Google and Facebook, while also RT'ing Jeremy Vine's line that "No else does what we do."
"Yes it needs to modernise. But stop banging it for fun. Why hurt it? And why do journos always suffer the cuts?" She twice tweeted in support of investigate journalism, both at the Beeb and Channel 4. Time will tell if she welcomes investigation centered on Number 10 or the government in the coming months and years.
Tomorrow we'll take a closer look at Timothy.
Register for free to continue reading
Registration is a free and easy way to support our truly independent journalism
By registering, you will also enjoy limited access to Premium articles, exclusive newsletters, commenting, and virtual events with our leading journalists
Already have an account? sign in
Register for free to continue reading
Registration is a free and easy way to support our truly independent journalism
By registering, you will also enjoy limited access to Premium articles, exclusive newsletters, commenting, and virtual events with our leading journalists
Already have an account? sign in
Join our new commenting forum
Join thought-provoking conversations, follow other Independent readers and see their replies