What is Iain Duncan Smith's two-child policy?
The Work and Pensions Secretary's plan to limit benefits to a couple's first two children has charities and Lib Dems up in arms. Andrew Grice reports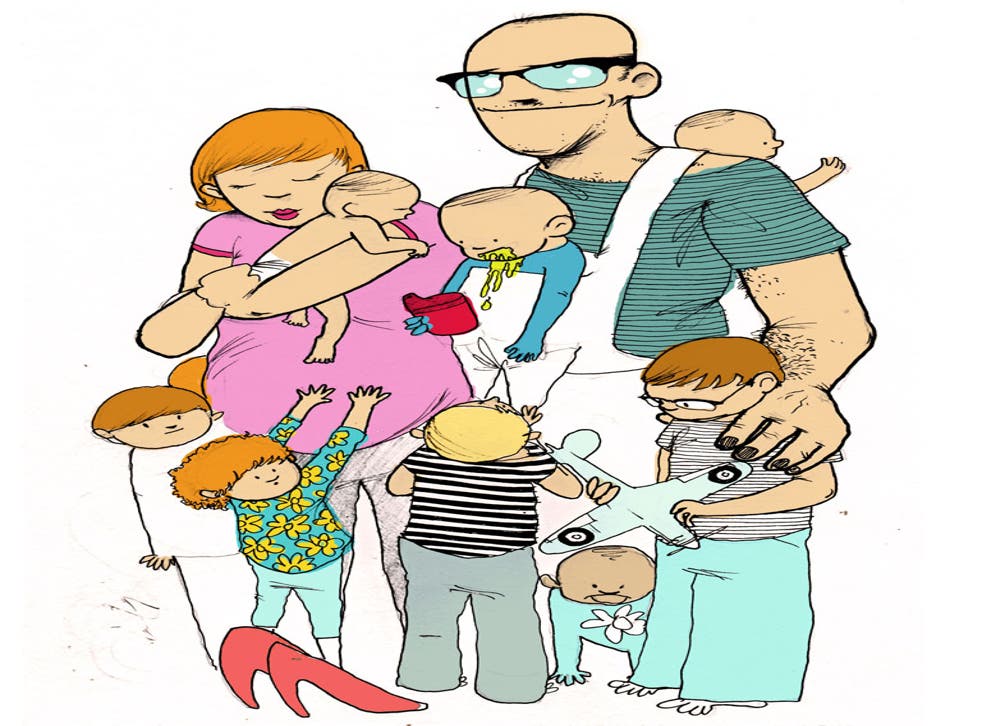 Families would receive child benefit and other state handouts only for their first two children under a controversial change proposed yesterday by the Work and Pensions Secretary, Iain Duncan Smith.
The "two child" benefits cap sparked comparisons with China's "one child" population control policy and provoked anger from charities and the Liberal Democrats, who threatened to block it. But Conservative MPs backed the plan, saying that the welfare system should not encourage families to have more children.
Mr Duncan Smith said his plan would apply to new claims rather than families already receiving benefits. Although the Government insisted that no decisions have been taken, such a cap could apply to child tax credits and income support as well as child benefit.
The Work and Pensions Secretary, under Treasury pressure to find another £10bn of cuts to the welfare budget, said it would be fairer to the vast majority of taxpayers if benefits were limited to the first two children, so that all families had to "cut their cloth". He told the BBC: "When you look at families across the board, at all incomes, you find the vast majority make decisions about the kind of numbers of children they have, the families they want, based on what they can afford."
Very large families tended to be found among the very rich or those on the very lowest incomes who relied on "significant levels of welfare," he said. "This is madness. It is madness also for the taxpayer. We have accepted for far too long that it is possible for people to just stay on benefits and we write them off."
Some 3.2 million children live in families with three or more children and a "two child" benefits policy could save about £200m. But Liberal Democrats questioned that figure because the Government is already bringing in a £26,000-a-year annual cap on the benefits one family can receive. MPs regard a "two child" cap as punitive. "What if a family had triplets?" one asked.
A senior source said: "This is just Tory kite-flying, like they did at their Conference. The Liberal Democrats have not signed up to it and it is not Government policy. We're not keen on it at all. It doesn't even save very much money." But Tory MPs believe the proposal would get strong public support. If Nick Clegg blocks it, they will press for it to be included in the Tory manifesto at the 2015 election.
David Ruffley, a Tory member of the Treasury Select Committee, said: "It seems that 90 per cent of the public approves of the benefits cap and, if anything, think it is too generous. That is why Iain Duncan Smith's proposal on benefits for children will command 100 per cent approval among Conservative MPs. Many of us do not see this as mainly about saving money but about sending a clear and unambiguous signal the party is over for welfare."
Fiona Weir, chief executive of Gingerbread, which campaigns on behalf of one-parent families, said: "A cap on child-related benefits for families with more than two children would have a devastating impact on children. The reality is that many parents will find themselves cycling in and out of work as stable, well-paid jobs are difficult to come by. Families cannot be expected to predict the future state of the economy and adjust their family size accordingly."
Register for free to continue reading
Registration is a free and easy way to support our truly independent journalism
By registering, you will also enjoy limited access to Premium articles, exclusive newsletters, commenting, and virtual events with our leading journalists
Already have an account? sign in
Register for free to continue reading
Registration is a free and easy way to support our truly independent journalism
By registering, you will also enjoy limited access to Premium articles, exclusive newsletters, commenting, and virtual events with our leading journalists
Already have an account? sign in
Join our new commenting forum
Join thought-provoking conversations, follow other Independent readers and see their replies