What is soft Brexit? How could it work as UK negotiates leaving the EU?
After losing her parliamentary majority, Theresa May could have to change her stance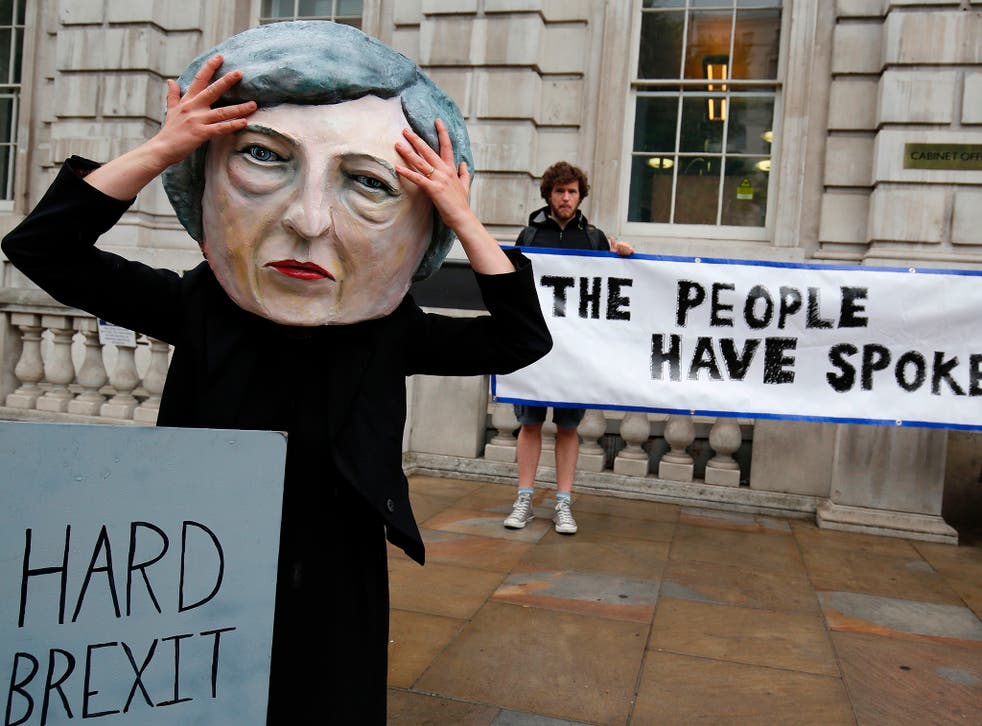 Theresa May's failure to achieve a majority in the general election has put the prospect of a "soft Brexit" back onto the agenda.
The Prime Minister had hoped to win a mandate that would strengthen her hand on the EU negotiating table.
But the prospect of the UK leaving the talks without a deal in place, an outcome known as "hard Brexit", appear to have diminished after her Conservative Party lost its parliamentary majority on 8 June.
So what would a so-called "soft Brexit" mean?
Access to the Single Market
A soft Brexit would likely see the UK have a Norway-style membership of the European Economic Area (EEA).
This would allow the UK almost full access to the Single Market while also letting it make deals without the rest of the EU.
Goods and services would be traded with the remaining EU states on a tariff-free basis and financial firms would keep their "passporting" rights to sell services and operate branches in the EU.
This would mean that British firms could do cross-border business in any part of the bloc.
Remaining in EU customs union
A "softened" departure would also probably see the UK remain within the EU customs union, meaning exports would not be subject to border checks.
The customs union facilitates free trade between EU states by ensuring that they all charge the same import duties to countries outside the union.
The 27 nation bloc also agree not to impose tariffs on goods travelling between countries in the union.
Remaining in in the customs union would help avoid the risk of increased tariffs which lead to rising prices.
It will also prevent Britain from having to trade on standard tariffs under World Trade Organisation rules.
UK news in pictures

Show all 50
Accepting the 'four freedoms'
Remaining part of the Single Market would require the UK to make payments into EU budgets and accept the "four freedoms" of movement of goods, services, capital and people.
This would mean continued free access for European nationals to work and settle in the UK.
As a result the Conservative Party's manifesto commitment to bring immigration down to the "tens of thousands" per year would be highly unlikely.
Join our new commenting forum
Join thought-provoking conversations, follow other Independent readers and see their replies