When is jam not a jam? When the EU says it should be a fruit spread
Andrew Grice
Friday 15 March 2013 20:24 Comments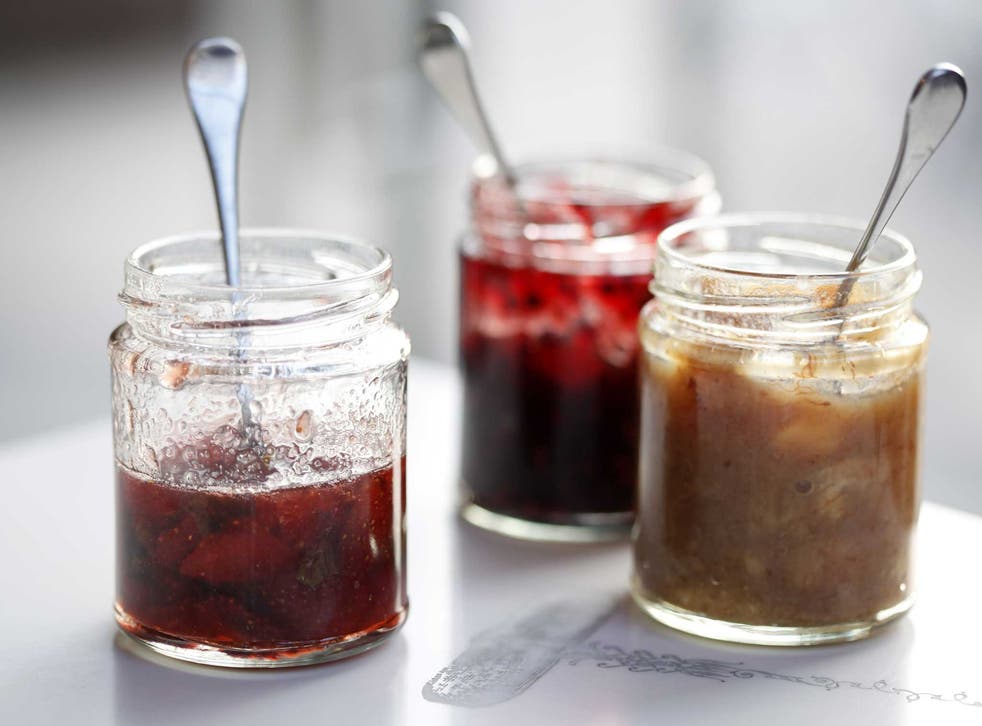 Politicians do not normally enjoy it when they are ambushed on a television programme. But Vince Cable, the Business Secretary, is an exception.
When jam-maker Clippy McKenna lobbied him on air about rules which prevented her labelling her product as jam, he agreed with her – and promised to do something about it.
Ms McKenna, who started her one-woman business at her kitchen table in Sale, Cheshire, four years ago, sells her Clippy apple jam to Tesco, Ocado, Morrisons and Asda.
But trading standards officers ordered her to call it a "fruit spread" because it contains too much fruit and only 53 per cent sugar, less than the 60 per cent stipulated by the regulations.
Products containing between 25 and 50 per cent sugar can be called "reduced-sugar jams" but those with between 50 and 60 per cent have been dubbed as being in a "no jam's land". The rules have added to costs and hampered an export drive to markets including the United States.
On Monday, Mr Cable will announce plans to change the regulations, describing them as an example of unnecessary red tape and "gold-plating" of European Union directives. "This looks like jam, smells like jam and tastes like jam," he said. "The only thing stopping it being called jam is some outdated rules."
The Liberal Democrat minister said: "We want to sweep away unnecessary bureaucracy like this which is costing business time and money and stopping them doing what they should be doing: creating jobs, boosting the economy and in some cases, making jam."
He added: "This is exactly the sort of ridiculous red tape that we want to do away with. And thanks to people like Clippy and our Red Tape Challenge campaign, we are."
Ms McKenna said: "For the past 18 months I have been fighting this ridiculous red-tape, which is why I am absolutely delighted the Government has agreed to lower the allowed sugar levels to include my fruit-tastic jams.
"As an everyday mum, I hope that my experience illustrates to the general public that, if you truly believe in something, it is possible to successfully challenge the status quo."
Three years ago, Germany, France and Denmark amended the EU rules saying that a preserve must contain at least 60 per cent sugar to be called a jam.
But the UK has been slower to act and the Government swung into action only after Mr Cable took a close personal interest. Ms McKenna appeared with him on ITV's Business Club last December.
There are an estimated 100 commercial jam-makers in the UK. Big and small firms, and even people making jam for the village fete, will benefit from the streamlined rules, according to the Department for Business, Innovation and Skills.
Jam: A potted history
* The earliest recipe for jam is in 'Of Culinary Matters', a 1st-century book by Marcus Gavius Apicius.
* Jam was introduced to Europe by crusaders returning from the Middle East.
* It became popular in Tudor England, when preserves included quince, medlar and sucket. A 'Box of Marmalade' was delivered to King Henry VIII by a Mr Hull of Exeter.
* In 1884 Marion McFadyen began making marmalade at her husband James Robertson's grocer shop from Seville oranges. Lancashire grocer William Hartley built his own jam factory a year later.
Register for free to continue reading
Registration is a free and easy way to support our truly independent journalism
By registering, you will also enjoy limited access to Premium articles, exclusive newsletters, commenting, and virtual events with our leading journalists
Already have an account? sign in
Join our new commenting forum
Join thought-provoking conversations, follow other Independent readers and see their replies