When will the next general election be?
Boris Johnson's Conservatives on course to secure majority of 78 seats
General election 2019: Boris Johnson arrives at Downing Street
After a third general election within the space of five years, Britain has returned a majority Conservative government and provided Boris Johnson with the mandate required to deliver his Brexit deal.
The prime minister vowed to unite the country, spread opportunity and "get Brexit done" after his snap election gamble paid off. With one constituency left to declare, the Tories stand poised to secure a majority of 78.
In contrast, it was a night of humiliation and defeat for Labour, losing a series of stronghold seats across the country.
After Labour's share of MPs dropped from 243 to an estimated 203, leader Jeremy Corbyn announced that he would lead the party through a "process of reflection" before standing down ahead of the next election.
Here, we take a look at when voters can realistically expect to head back to the polls.
General election 2019: How the night unfolded

Show all 27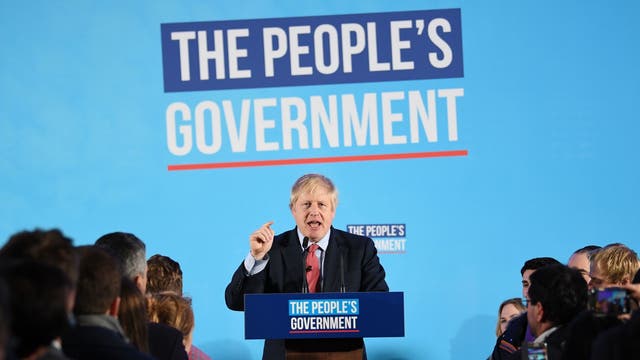 When will the next election be?
May 2024.
Under the Fixed-term Parliaments Act 2011, an election must be held every five years on the first Thursday of May.
Could there be an earlier election?
Theoretically, yes. If another snap election is called, Britain will head back to the polls once again.
How do we call another snap election?
Two-thirds of MPs (434) would need to vote in favour of a general election, or Boris Johnson would have to lose a confidence motion.
Join our new commenting forum
Join thought-provoking conversations, follow other Independent readers and see their replies