Whitehall's missing millions:Government has no record of how it spends £2.5bn each year on public policy research
Lack of transparency raises concerns that ministers and officials are quietly 'burying' research that they do not agree with
Oliver Wright
Political Editor
Monday 06 June 2016 12:00 Comments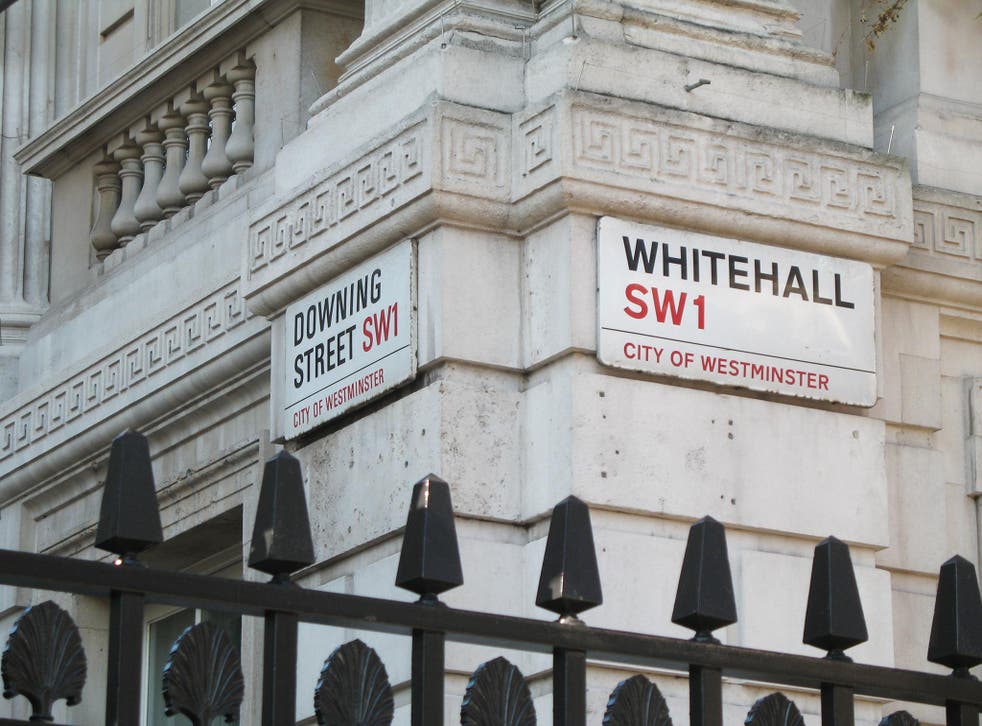 The Government has no central record of around £2.5bn a year it spends each year on research commissioned to develop public policy, a damning report reveals.
An inquiry by a former High Court judge found that only four out of 24 Whitehall departments maintained a database of research they had commissioned.
The lack of transparency has led to concerns that ministers and officials are quietly 'burying' research that they do not agree with.
There have also cases of the Government withholding research into controversial areas of policy such as drug laws and food banks long after the research had been completed.
The report calls on all Government departments to register all externally commissioned research in a standardised public register and report its publication. The studies themselves should also be available to the rest of Government, Parliament, the research community and the public, it says
The report, by former Lord Justice of Appeal Rt Hon Sir Stephen Sedley for the charity Sense about Science, found widespread confusion in the way research commissioned by Government is handled, both internally and with the public.
Eleven Government departments were unable to provide a list of research they had commissioned; and of those, seven said that they did not hold that information centrally and it would be too costly to gather.
Civil servants who gave evidence to the inquiry reported that even they spend significant time trying to find past studies that had been commissioned and paid for. Some said they were forced to use Google to track down their department's research.
"Reports can be hidden on obscure servers (leaving) civil servants unable to find their own work," one official told the inquiry.
Another added: "If you want to find out what Government is doing, Google it."
The UK Statistics Authority said it often came across incidents where ministers would make specific claims based on research that was not publically available.
"UKSA find it unacceptable for [public] claims to be made without everyone having access to the analysis behind them, so we press for publication," said Ed Humpherson, head of assessment. "That we have to do this repeatedly means that the principles of prompt publication found in codes governing research might not be that strongly embedded."
Sir Stephen said it was important that Whitehall should issue guidance to all departments on what constitutes Government research and research contracts should include a commitment to prompt publication and clear plans for the format and process of publication.
Sir Stephen said he had begun his inquiry intent of determining why research was delayed – but found a much bigger problem.
"The request to report on delay in the publication of external research commissioned by Government departments looked straightforward enough," he said. "Every department must know what research it had commissioned and what had happened to it. My task would be to pick out any recent cases where publication had been delayed or deferred by Government, and to examine the reasons why.
"The discovery that many departments of state either do not possess or cannot easily provide this basic information has given my work and this report a new and unexpected dimension. I hope that the resulting recommendations will do something to move the UK towards a more open mode of Government and a better informed civil and political society."
Dr Sarah Wollaston, chair of the House of Commons Health Select Committee, added: "If research is withheld, how can the public judge whether it reflects scientific consensus, whether it's correct, and how it links if at all to policy decisions? Of course those decisions take account of other considerations, but the evidence base for them should be open to scrutiny."
Nick Ross, the broadcaster and a trustee of Sense about Science, said: "Sir Stephen Sedley has shown that while suppression may not be routine, procedures are so feeble that the outcome is not much different: expensively commissioned findings sometimes fail to see the light of day and weak rules are used to bury unwelcome evidence for long enough to make it stale.
"This is not top-secret stuff concerned with military intelligence or organised crime. It is evidence about straightforward policymaking. Stuff we ought to know. Those in power who fear transparency should learn to trust the public. Given Sir Stephen's findings, there can be no justification to resist."
11 most corrupt countries in world
Prof Anne Glover, the former scientific advisor to the European Union said she was "very concerned by the evidence" from the enquiry. "For Government to be credible and to hope to have the trust of citizens, it must make the research it commissions transparent, however uncomfortable the findings may be," she said. "However, it seems that even Government officials have difficulty in finding what research has been commissioned. I hope Government accepts Sir Stephen's recommendations in full without delay."
A Government spokesperson said: "While the publication of individual pieces of research is a decision for individual Government departments, we are clear that access to research is fundamental to effective policy development and wider scientific inquiry across Government. We are committed to ensuring that transparency, openness and accountability are embedded in everything we do, and we note today's report which is a useful contribution to work in this area."
Register for free to continue reading
Registration is a free and easy way to support our truly independent journalism
By registering, you will also enjoy limited access to Premium articles, exclusive newsletters, commenting, and virtual events with our leading journalists
Already have an account? sign in
Register for free to continue reading
Registration is a free and easy way to support our truly independent journalism
By registering, you will also enjoy limited access to Premium articles, exclusive newsletters, commenting, and virtual events with our leading journalists
Already have an account? sign in
Join our new commenting forum
Join thought-provoking conversations, follow other Independent readers and see their replies