Demands for 'urgent' reform after watchdog finds 'no boundaries' for civil servants in private jobs
Pickles says Greensill lobbying row shows need for urgent reform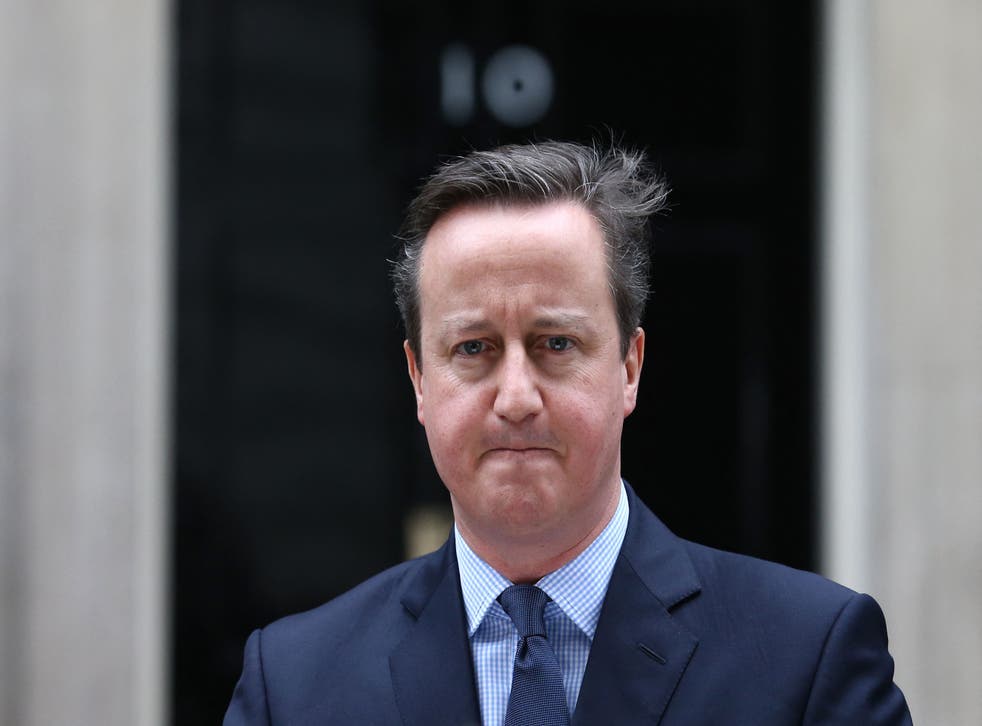 The head of a Whitehall watchdog has called for "urgent" reform of the system for vetting private sector appointments for senior civil servants and ministers, warning that "there doesn't seem to have been any boundaries at all" for an adviser who moved straight from the heart of government to the failed finance company Greensill.
Former cabinet minister Eric Pickles, who chairs the Advisory Committee on Business Appointments (Acoba), said his organisation was not consulted over former head of government procurement Bill Crothers, who took up a place on as a part-time adviser for Greensill in 2015 while still working for the Cabinet Office and then went on to serve as a director of the company.
Mr Crothers was also found to have breached official rules by taking on a trustee role at a professional body without seeking advice on the appointment, it emerged last night.
At least three separate parliamentary inquiries are now under way into the scandal around former prime minister David Cameron's attempts to lobby ministers to allow Greensill access to government support schemes, alongside a government probe launched by Boris Johnson, which will be conducted behind closed doors and report to the prime minister.
The developments came as Labour stepped up pressure on Mr Johnson to release the twice-yearly register of ministers' interests, which is now four months late after missing its scheduled publication in December and to appoint a replacement for ethics adviser Sir Alex Allan, who resigned in November after Mr Johnson overturned his advice that home secretary Priti Patel had bullied staff.
After Downing Street refused to name a date for either, shadow Cabinet Office minister Rachel Reeves told The Independent: "The government continue to drag their feet on this very basic measure of transparency for Conservative ministers.
"Given what has emerged over the last few days from the Greensill scandal, and how far it seems Tory sleaze has spread across government, it is vital that they put out into the open the Register of Ministers' Interests as soon as possible."
Meanwhile, the UK's lobbying laws were branded "among the weakest in the world" by an academic who combed through records of government meetings with lobbyists in 2015 and found that just 3-4 per cent were covered by the system introduced by David Cameron as prime minister in a supposed attempt to avoid "the next big scandal".
"The Cameron government that created the current lobbying rules knew that they were inadequate," said Prof Amy McKay of Exeter University. "It acknowledged that excusing in-house lobbyists from registering would leave most lobbying unreported. No revolving-door provisions exist. Gifts from lobbyists to ministers are allowed and need not be disclosed."
Noting that all 50 US states require lobbyists to report their names, the precise issues they are lobbying about and how much they spend on lobbying Prof McKay said: "It would be easy to strengthen these rules and the current government should do so."
And the chief executive of anti-corruption campaign Transparency International said the whole system needed an overhaul, saying it was striking that the "toothless" Acoba should be raising the alarm, when it is a purely advisory body with no more powerful sanctions in its arsenal than a strongly-worded letter.
Daniel Bruce said a new regime was needed to clamp down on the "revolving door" culture between Whitehall and big business, with an independent regulator with powers to inflict meaningful sanctions, which could include barring individuals from directorships or trusteeships.
And he said the UK should follow the US, where president Joe Biden has introduced measures banning certain post-holders from taking positions in related private companies for life - rather than just two years as in Britain.
"Acoba needs to be replaced rather than upgraded," he told The Independent. "We need a complete refresh of that area and it must be replaced by something on a statutory footing with the independence to take action on its own."
While welcoming the announcement of three separate Greensill investigations by the Commons' Treasury, Public Administration and Constitutional Affairs and Public Accounts committees, Mr Bruce said that overarching reform was needed, saying: "At some point, somebody is going to have to bite the political bullet and change the system."
Mr Cameron, who joined Greensill as a paid adviser in 2018 – just two years after leaving Downing Street – is facing intense scrutiny over multiple text messages and emails to ministers and a "private drinks" which he arranged for Mr Crothers and the firm's founder Lex Greensill with health secretary Matt Hancock.
The former PM has indicated he will "respond positively" to any request to give evidence to the committees.
Speaking to the Public Administration Committee on Thursday, Lord Pickles said the case of Mr Crothers "highlights a number of anomalies" which needed addressing immediately in the system of vetting appointments.
He said that "to misquote PG Wodehouse, my eyebrows did raise the full quarter inch" when he heard that the former civil servant had worked for Greensill before leaving government.
"I've been involved in public life for a long time and I have never really come across anything like this before," he said.
He said it was not clear who had taken the decision that Acoba did not need to be consulted on his return to the civil service and was "not convinced" by the official explanation that its consent was not required as he was effectively continuing to do the same work.
Lord Pickles said he would be "extraordinarily worried" if no formal record had been kept of the decision-making process around it, as "it would have much wider implications than what is happening now".
Arrangements made available to Mr Crothers were "not isolated" to him alone and "shouldn't take place", he said.
And he told the cross-party committee: "I think part of the problem we've got is just not being clear where the boundaries lay. In fact … there doesn't seem to have been any boundaries."
The former Conservative cabinet minister, said the public should be given a "full and frank and transparent explanation".  Steps "could be taken now" to have it in place "well before the summer".
Speaking to reporters, Mr Johnson later said he agreed "thoroughly" with Lord Pickles, adding: "I think the most important thing is for us to get to the bottom of it properly and I want all ministers and civil servants to be making the information that needs to be known known to Mr Boardman and let's see what he has to say. You're absolutely right, we need to understand what's gone on here."
Join our new commenting forum
Join thought-provoking conversations, follow other Independent readers and see their replies