Who are the Commons moles changing Wikipedia entries?
David Pegg
,
Oliver Wright
Friday 09 March 2012 01:01 Comments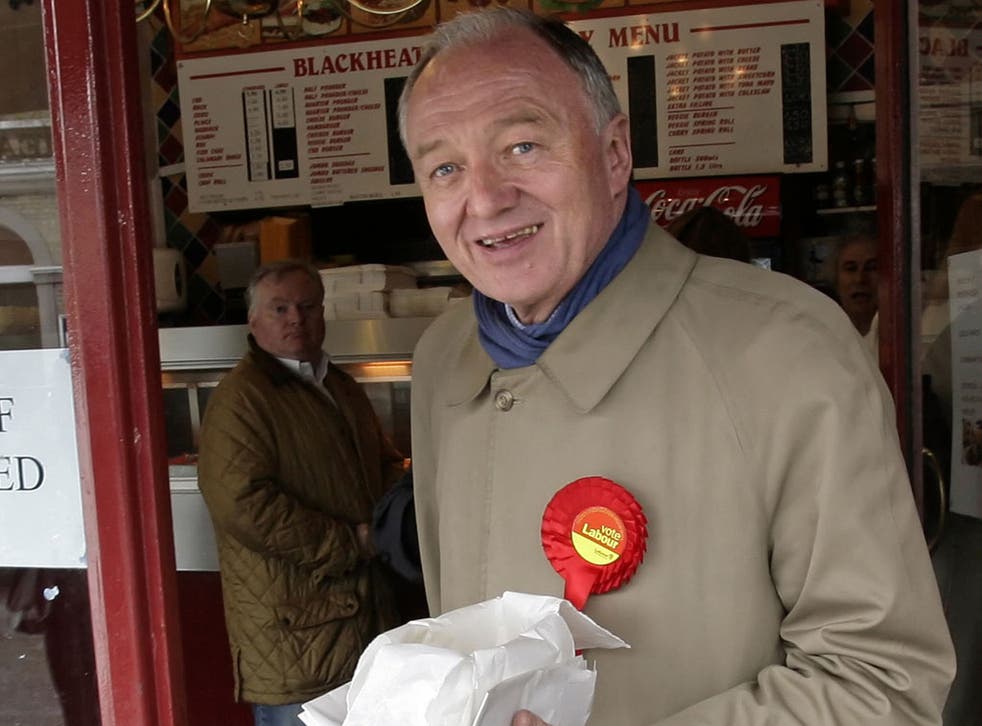 Winston Churchill famously said that "history will be kind to me for I intend to write it". It is a sentiment that his successors in Parliament appear to have taken to heart and are putting to good use - online.
An anaylsis by the Bureau of Investigative Journalism for The Independent has found that MPs and staff working in the House of Commons have been responsible for making nearly 10,000 changes to pages of the online encyclopaedia Wikipedia.
Nearly one in six MPs have had their online Wikipedia entries changed from Parliament and dozens of the alterations appear to be attempts to erase embarrassing or disputed allegations made during the 2009 expenses scandal.
But other edits are completely unrelated to Parliament. One includes an alteration about a plot to spy on the UN, another about the legal status of Pringles crisps and even a reference to which countries incest is still legal.
Two IP addresses have previously been identified as belonging to the Houses of Parliament. All Internet users inside the premises are routed through these two IP addresses - unique numeric identifiers that act as a kind of digital fingerprint.
The site keeps a comprehensive log of every alteration ever made, with a record of which user or IP address was responsible.
And they paint a revealing picture.
One of the most persistent and successful attempts to edit information was made by Joan Ryan, who stepped down as a Labour MP in 2010.
At least 10 attempts have been made from computers in Parliament to remove information about her expenses claims and a further 20 efforts to delete the information, some from her constituency of Enfield, have also been recorded in Wikipedia's logs.
The sustained effort has proved successful and there is now no mention of Ms Ryan's Parliamentary expenses on her Wikipedia page.
When contacted by the Bureau, Ryan admitted to having altered information, but said: "I've altered it whenever there's misleading or untruthful information been placed on it."
In 2009, the Daily Telegraph reported that she had claimed more than £4,500 for work on her home in her Enfield constituency, before switching her designated second home to a flat in south London.
Ryan pointed out at the time that this did not constitute 'flipping' her second home since she had not made any claims for redecoration or refurbishment on her south London flat that would have allowed her to claim the maximum to which she was entitled.
While one Wikipedia administrator observed that users appeared to have written the expenses material to deliberately portray Ryan in a negative light, the site's guidance makes clear that, because "it is difficult to write neutrally and objectively about oneself", users "should generally let others do the writing".
Other Parliamentary edits to passages on MPs' expenses appeared to be intended to massage information rather than remove it.
A statement that Clare Short had "admitted that she had overclaimed £8,000 worth of expenses on her house and like many other MPs claimed it was a 'mistake' and blamed it on Commons officials" was rewritten to read that she had "confirmed that in 2006 the fees office had asked her to repay £8,000, because for three years they had erroneously paid her full mortgage, rather than just the interest".
An article on the Labour MP Fabian Hamilton was edited to claim that he was subjected to an "unfair, personally targeted campaign from his political opponents who used exaggerated expenses claims and false information to attempt to discredit a powerful incumbent who has served Leeds North East for many years", and that his claim had been a "a genuine, non-malicious, mistake".
The Telegraph had previously reported that he had overclaimed his mortgage while living with his mother. Mr Hamilton repaid the amount in full.
Contacted by The Independent Ms Short said her staff were "angry and protective" about inaccurate and negative entries on her Wikipedia page and said it was quite possible that they have been responsible for the changes.
But she said: "It certainly wasn't me. I never look at it. I find it too irritating."
She added: "The only change I know was made to my page was my grandchildren adding their names in".
Mr Hamilton said his entry had been changed by a young researcher who he pointed out to him inaccurate information on his page.
"He helped me redraft it so it was accurate - but within 24 hours it had been changed back again. To my knowledge it hasn't changed again. I'm afraid I don't look at it any more."
In another case six attempts were made over 2006 and 2007 to redact a passage detailing a comment given by the MP Philip Davies to the Sun for a 2006 article claiming that Muslims had been responsible for an act of vandalism.
Mr Davies had told the paper: "If there's anyone who should f**k off it's the Muslims who do this sort of thing".
Other users of the site promptly reinserted the passage each time.
When approached by the Bureau, Mr Davies denied involvement. "No, it certainly was not me who either removed it or asked anyone to do so," he said. "Anyone who knows anything about me knows that I do not care what people say about me - let alone care about what it might say about me on Wikipedia."
Other disappearances include a passage detailing how Chris Kelly had emailed his fellow MPs to ask them to give his sister a job. Mr Kelly was unavailable to comment.
But not all the changes were so serious.
The MP Michael Fabricant was included in a list of "notable DJs" while someone altered, then altered back, the spelling of 'Dalek' to Darlek. There were also two edits to an article about the fictional character Molly Weasley from the Harry Potter series.
Jon Davies, the Chief Executive of Wikimedia UK, which supports Wikipedia, stressed that the site was keen to see more users participating on the site.
"We would welcome any MPs who want to become editors," he said.
Interesting edits: some Wikipedia highlights
*One user reduced the minimum number of women forced into sexual slavery by the Japanese during World War II from 60,000 to 10,000.
*Seven changes to the 'Laws about Incest' page, listing the jurisdictions where it's legal.
*Two edits to the article about Molly Weasley from the Harry Potter series, and three on her husband Arthur.
*Spelling errors were corrected in a passage discussing whether Pringles were legally recognised as crisps or cakes.
*One eagle-eyed lobby-goer correctly observed that Red Ken's last name is indeed 'Livingstone' and not 'Twatface'.
*One individual edited the entry on the Lord of the Rings to describe it as '12 hours of utter tripe about some little bender running around trying to find a ring with his equally benderish mates'.
Register for free to continue reading
Registration is a free and easy way to support our truly independent journalism
By registering, you will also enjoy limited access to Premium articles, exclusive newsletters, commenting, and virtual events with our leading journalists
Already have an account? sign in
Join our new commenting forum
Join thought-provoking conversations, follow other Independent readers and see their replies