Who is Liam Fox? The right-wing Tory back in government just five years after resigning in disgrace
The hardline right-winger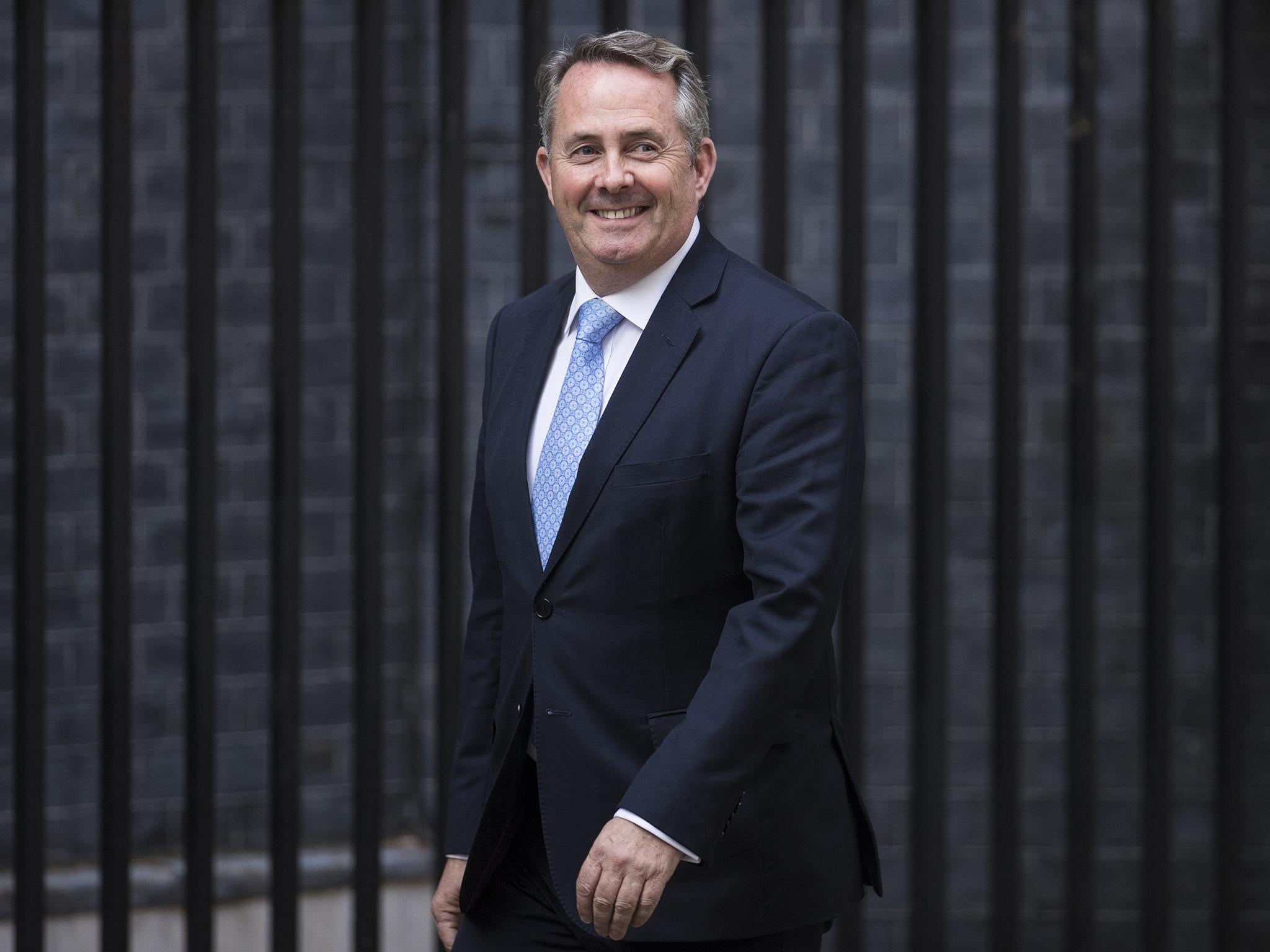 In becoming Secretary of State for International Trade Liam Fox rejoins the ranks of Conservative heavyweights after years of being out in the cold.
The right-wing Brexiteer was cast into the margins of his party five years ago - forced to resign from the front benches in disgrace in 2011 after allowing his friend and best man Adam Werritty to take on an unofficial and undeclared role as his adviser.
Dr Fox, who stood in the Tory party leadership contest but fell at the first round of voting, was the architect of his own political downfall by blurring the lines between his personal friendships and professional responsibilities.
He allowed Mr Werritty, a man 17 years his junior, to attend meetings at the Ministry of Defence without obtaining the necessary security clearance and join him for meetings with foreign dignitaries.
The pair even lived together for a short while in Dr Fox's taxpayer-funded London flat.
An inquiry was launched over concerns about the nature of their relationship, and in October 2011 Dr Fox resigned after admitting errors of judgment.
In 2012 he was ordered to repay £3,000 of expenses for allowing Mr Werritty to live rent-free at the London home for a year.
In 2013 he claimed 3p of taxpayers' cash for a car journey of less than 100m, one of 15 claims of under £1 for car travel approved in 2012/13. He said that his office submitted his expense claims, all done correctly according to rules.
Theresa May's Cabinet: Who's in – and who's out?
Show all 27
The Scots-born doctor has often raised eyebrows at Westminster with his colourful personal and professional life.
A hardline right-winger, his relationship with No 10 has at times been strained, particularly after two highly-critical letters he wrote to Prime Minister David Cameron found their way into the press.
His traditional right-wing views have secured him a strong powerbase within the party but he failed in his bid to become party leader in December 2005.
A Brexit-backer, two years ago he urged Cameron to ditch the promise of bringing net migration down to the tens of thousands and instead focus on curbing the number of low-skilled workers entering the UK.
Dr Fox voted against gay marriage, and in 2013 called for the Guardian to be prosecuted over its role in the Edward Snowden leaks, accusing the newspaper of collaborating in "indiscriminate publication" of material which damaged national security.
Before becoming an MP, Dr Fox worked both in the NHS and as a civilian army medical officer. He has credited his military work with convincing him of the Government's need to look after the armed forces.
Born and raised in East Kilbride, Scotland, he attended the local comprehensive school before going on to study medicine at Glasgow University.
After working as a GP in Somerset and Buckinghamshire, he successfully contested the rural Somerset seat of Woodspring, now North Somerset, in 1992.
The newly-elected MP soon became a polished Westminster performer thanks to his prize-winning debating skills, rising quickly through the ranks of Tory MPs and arriving at the Foreign Office in 1995.
He was made party chairman in 2003 under then-leader Michael Howard, and his slick, reliable performances often saw him named as a potential successor.
In 2005 he married long-term girlfriend Jesme, a fellow doctor from the same area south of Glasgow.
In an interview shortly before the big day, he said: "I know that some people use smears and I have heard them for years. They'd say 'Why are you not married? You must be a playboy or a wild man or gay', or whatever. Well, I'm getting married in December and I'm perfectly happy with my private life."
Join our commenting forum
Join thought-provoking conversations, follow other Independent readers and see their replies