Widespread allegations of electoral fraud in Tower Hamlets
Complaints come as a senior judge warns local elections present 'enormous opportunities' for vote rigging.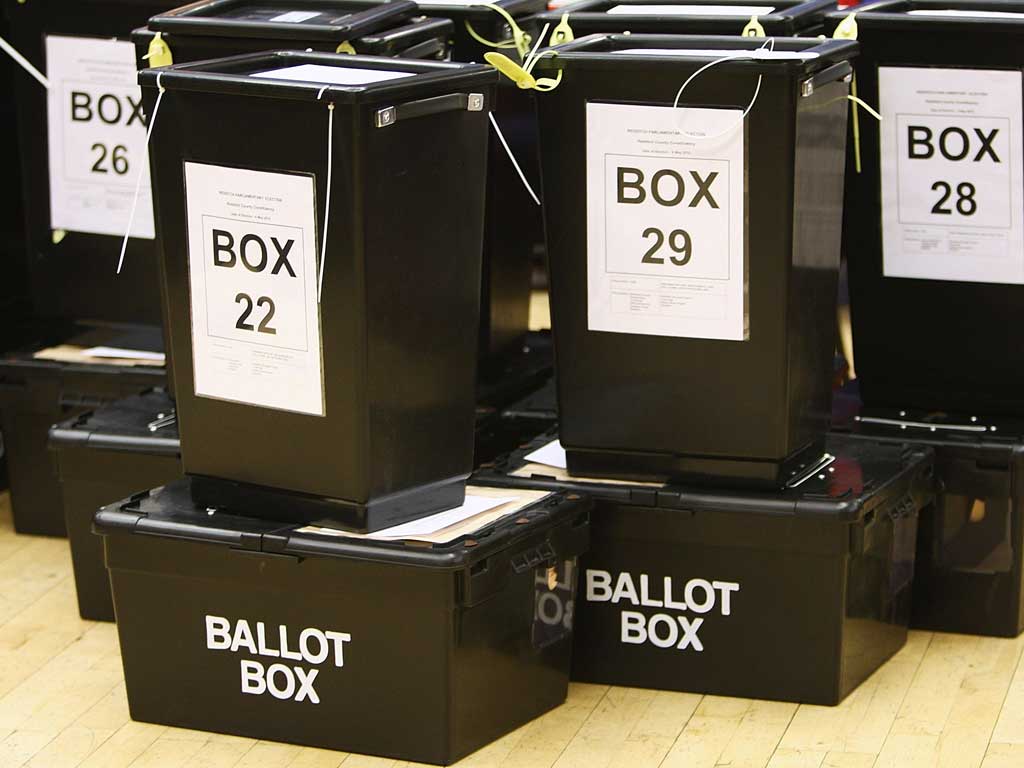 Electioneering in the London borough of Tower Hamlets has descended once more into bitter allegations of widespread postal fraud and vote harvesting.
Labour and Conservative councillors have both written to the Electoral Commission detailing instances where they believe postal fraud may have occurred. Residents in one block of flats in the area have also separately complained that volunteers have been knocking on their doors asking to post their votes on their behalf – something which is illegal under election rules.
The Electoral Commission has passed the allegations onto the Metropolitan Police who are investigating.
The complaints came as a senior judge who disqualified six councillors over a major voting fraud operation in Birmingham in 2005 warned that local elections still present "enormous opportunities" for vote rigging.
Judge Richard Mawrey told BBC Radio 4 today: "The sticking plaster approach hasn't worked. "Particularly in local elections, where a small number of votes will make a considerable difference, then the opportunities for fraud are enormous, the chances of detection very small, and a relatively modest amount of fraud will guarantee you win the election."
There has long been concern about the ease with which postal ballots can applied for with few checks and balances although the Electoral Commission has repeatedly denied that the system is broken.
Tower Hamlets has seen an enormous increase over recent years in the number of residents applying to vote remotely. During the 2010 general elections The Independent revealed how many one and two bedroom flats in the area had as many as ten voters registered to their address, many of which were placed on the electoral register just weeks before the election.
Many of the complaints in 2010 were made by Conservative and Respect candidates against Labour councillors who vehemently denied the allegations stating that Tower Hamlets, one of the country's poorest boroughs, simply had overcrowding issues. This time around six Labour councillors have called on the Electoral Commission to investigate "the unprecedented number of households that have that have recently signed up for postal votes."
Meanwhile Tory councillor Peter Gold has handed over his own dossier of evidence to the Electoral Commission detailing a number of properties in the borough with a suspiciously high number of recently registered postal voters.
Tower Hamlets said council officials have conducted more than 4,000 extra visits to electors in the borough with the result that 890 voters were removed from the list.
A spokesperson said: "We also encourage residents to report any suspicious activity to us and to the Police - whose duty it is to investigate.However it is important not to confuse fraudulent activity with a register that changes by up to 20 per cent a month because we have a population that is highly mobile - our borough includes a high proportion of students and restaurant workers. The council would support moves to improve and strengthen the law to make it harder to commit electoral fraud and will support the Police in its investigation. "
The Respect party, which still has a strong presence in Tower Hamlets despite a poor showing at the last general election, said Labour's concern for voting fraud was "utterly hypocritical". "For eight years now we in Respect have been campaigning for an end to the postal vote on demand system. It is wide open to fraud and to voter intimidation," said Abjol Miah, national chair of Respect. "Although false voter registration is a problem, it is not nearly as significant a problem as voter intimidation. Postal votes on demand effectively means the end to the secret ballot. This is the indefensible system that Labour has consistently defended over the last eight years, in the face of our opposition. Labour should now change its tune and support an end to this iniquitous system."
Join our commenting forum
Join thought-provoking conversations, follow other Independent readers and see their replies