Wikileaks backs Ukip over list against journalists at Times (or 'Tories Inventing More Erroneous Sh*te')
Nigel Farage claims to be victim of a smear campaign
Adam Withnall
Wednesday 16 April 2014 11:06 Comments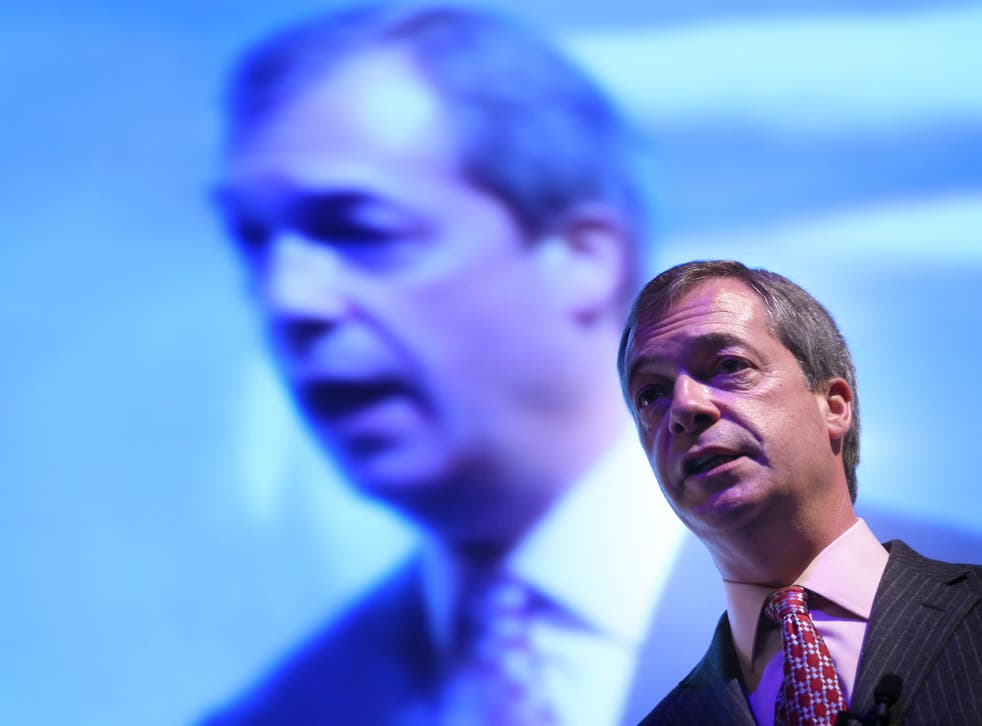 Ukip has hit back in its row with The Times over Nigel Farage's European Parliament allowance, publishing a list of the newspaper's journalists which it claims are "desperately trying to undermine" the party – and in doing so has received support from an unlikely quarter.
Mr Farage said yesterday that he and the party were the subject of a "smear campaign" from "the pro-establishment newspaper", and a statement published on the Ukip website has now been backed by WikiLeaks.
In its list, the party described the apparent connections between journalists and the Conservative Party and accused them of being from "immensely privileged backgrounds".
The names listed include columnists Daniel Finkelstein and Matthew Parris, a former Tory official and MP respectively, and all but one are described as "privately educated".
Tweeting a link to the party's site, WikiLeaks described it as a list of "oppositional journalists at the Times (Murdoch)". "Good example of cronyism in UK media sector," it added.
Yesterday The Times published a front page story claiming Mr Farage "faces an expenses investigation into almost £60,000 of 'missing' European Union funds paid into his personal bank account".
Yet writing in The Independent, Mr Farage said the article had "grossly misled the British public".
"As a party we have been expecting this," he wrote. "Ukip is doing well in the polls and posing a threat to the status quo. This week's Times article is based on erroneous second-hand testimony and crass misinterpretation."
Ukip press officer Alexandra Phillips tweeted a link to the so-called Times hit list and wrote: "The Times becoming an absolute joke with clearly biased reportage. T.I.M.E.S. = Tories Inventing More Erroneous Sh*te."
But some Times journalists welcomed their inclusion on the list – and others like Billy Kenber said it was "disappointing news" to not see their own names on it.
Hugo Rifkind, a columnist on the list described as being "known for his repeated jibes against Ukip", tweeted: "@UKIP If it helps, I'm the guy who wrote that your boss 'has a face that men who work in Turkish takeaways must try to recreate for a bet'."
Register for free to continue reading
Registration is a free and easy way to support our truly independent journalism
By registering, you will also enjoy limited access to Premium articles, exclusive newsletters, commenting, and virtual events with our leading journalists
Already have an account? sign in
Join our new commenting forum
Join thought-provoking conversations, follow other Independent readers and see their replies