Will the wounds ever be healed?
Today, 38 years after the Bloody Sunday killings, the findings of theofficial inquiry are finally published. David McKittrick, who has reported from Northern Ireland for three decades, asks the pertinent question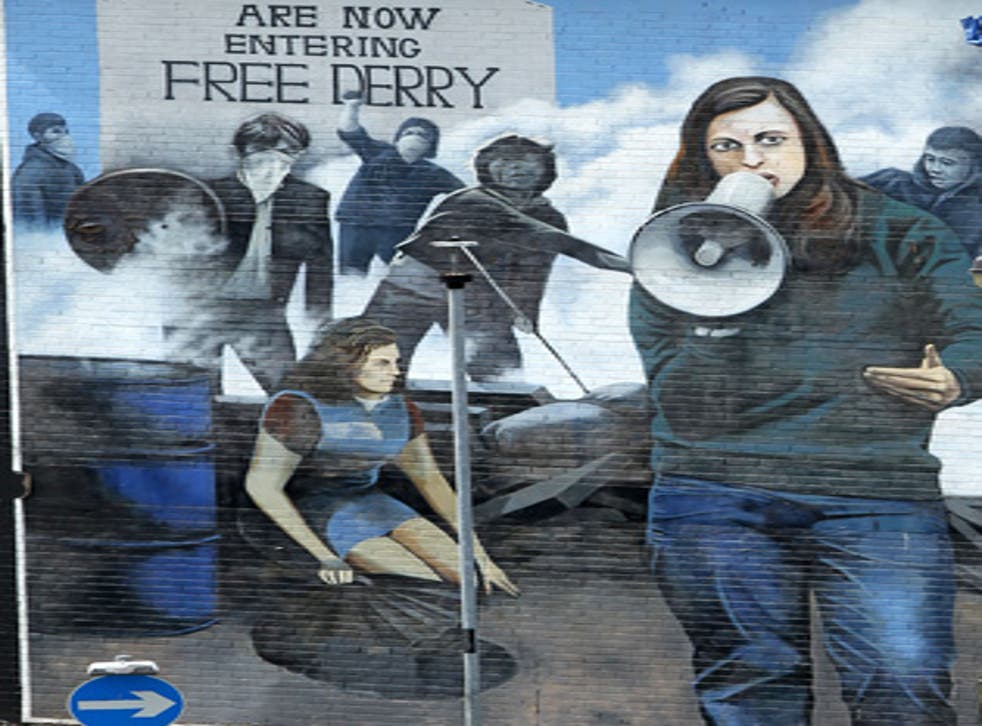 In just 558 words 38 years ago Britain's then Lord Chief Justice Lord Widgery did more to damage the country's reputation in Ireland than almost any other single act during the history ofthe Troubles.
Today another British judge, Lord Saville, will take 5,000 pages and 10 volumes to undo that damage as his inquiry into the events of Bloody Sunday finally reports.
Publication of the Saville report is in many ways one of the last pieces of the peace process jigsaw put together with the Good Friday Agreement of 1998.
No one expects the new report to bring immediate closure on such a controversial incident. Heated argument is, for example, expected on the question of whether erring soldiers should be prosecuted. But the hope is that there will be a basis for progress from an inquiry which lasted 12 years and cost almost £200m. Widgery is remembered as making things worse: the fervent hope is that Saville can make a contribution both to justice and the peace process.
Republicans and unionists will have hugely different reactions to whatever Saville produces, since republicans traditionally criticise the Army and unionists traditionally staunchly defend it.
But both factions will be careful to ensure that their differences do not escalate into disputes that might threaten the powersharing government they run jointly in Belfast.
There will be conflicting rhetoric, but each has developed the technique of trying to make sure that the many differences between them do not deteriorate into damaging division.
Above all, neither wants to turn the clock back to anything like 1972, the year of Bloody Sunday, when almost 500 people were killed as Northern Ireland plunged into political convulsions and new depths of violence. Although no soldiers died on that day the Army paid a heavy price throughout that year, losing more than 100 men. Perhaps, without Bloody Sunday, a peace process might have developed much earlier, saving many lives.
For most of the population those were terrible times, remembered now with a shudder: the overwhelming desire on both sides is to make sure there is no return to the bad old days.
The march that preceded the deaths was to protest that Britain, and the unionist government of the day, were not giving republicans and nationalists their civil rights.
Today those old complaints about security policy, and issues such as housing, jobs and voting, have evaporated. This is largely because today the two traditions sit together in government: Martin McGuinness, on Bloody Sunday an IRA commander, is now Northern Ireland's Deputy First Minister.
Video: Bloody Sunday eye witness account
The Sinn Fein leader was blunt yesterday: "The citizens of Derry, to a man and woman, want Saville to make it absolutely clear that the 27 people who were shot on that day – murdered and injured – were completely innocent people and that those people who inflicted those deaths and injuries were the guilty parties."
Although Saville's precise conclusions are not known, his report can confidently be expected to cast aside Widgery's conclusions on the Bloody Sunday dead and injured. Widgery said of their possible involvement in handling firearms or bombs: "Some are wholly acquitted of complicity in such an action; but there is a strong suspicion that some others had been firing weapons or handling bombs."
The anger and indignation generated by these comments among the relatives of the dead and wounded has helped keep Bloody Sunday as a potent issue through the decades. Widgery must have known the truth, is their refrain: he must have known it but he pretended otherwise.
While the Saville inquiry took many years and cost many millions, many feeling it suffered from a surfeit of lawyers, Widgery was extraordinarily brisk, taking only weeks to deliver a report of fewer than 40 pages.
One of the most common criticisms of him was that he did not clear those shot of being active terrorists, although their families and neighbours knew they were not.
In stark contrast he applied only light criticism to the Paras, saying in his 550 words: "There was no general breakdown in discipline. There is no reason to suppose that the soldiers would have opened fire if they had not been fired on first."
He wrote that their training made them "aggressive and quick in decision" and that some showed "more restraint in opening fire than others". Some showed a high degree of responsibility, he held.
But he added, in the phrase which in Ireland will always be associated with his name, the firing of other soldiers "bordered on the reckless". While Saville may come up with a new generation of phrases, they are unlikely to include anything along those lines.
The brevity of Widgery helps explain why the second inquiry lasted so long, since Saville was very obviously determined that his investigations could not be condemned for any lack of thoroughness.
The Widgery report contained no expressions of regret for any of the deaths. Soldiers, he said, had had an impossible task during the disturbances, "and in these circumstances it is not remarkable that mistakes were made and some innocent civilians hit".
This afternoon the keenly-awaited document will be published, David Cameron making a statement in the House of Commons outlining its findings and giving his Government's preliminary response.
Ministers yesterday received their first sight of the document, which follows the longest-running and costliest inquiry in British legal history. The effects of the events it deals with have been even costlier in terms of disruption, destruction, and lives lost.
Register for free to continue reading
Registration is a free and easy way to support our truly independent journalism
By registering, you will also enjoy limited access to Premium articles, exclusive newsletters, commenting, and virtual events with our leading journalists
Already have an account? sign in
Register for free to continue reading
Registration is a free and easy way to support our truly independent journalism
By registering, you will also enjoy limited access to Premium articles, exclusive newsletters, commenting, and virtual events with our leading journalists
Already have an account? sign in
Join our new commenting forum
Join thought-provoking conversations, follow other Independent readers and see their replies