MPs call on Theresa May to solve 'Windrush immigration crisis' facing long term British residents
'It is a stain on our nation's conscience and the prime minister must act urgently to right this historic wrong'
Peter Stubley
Monday 16 April 2018 10:42 Comments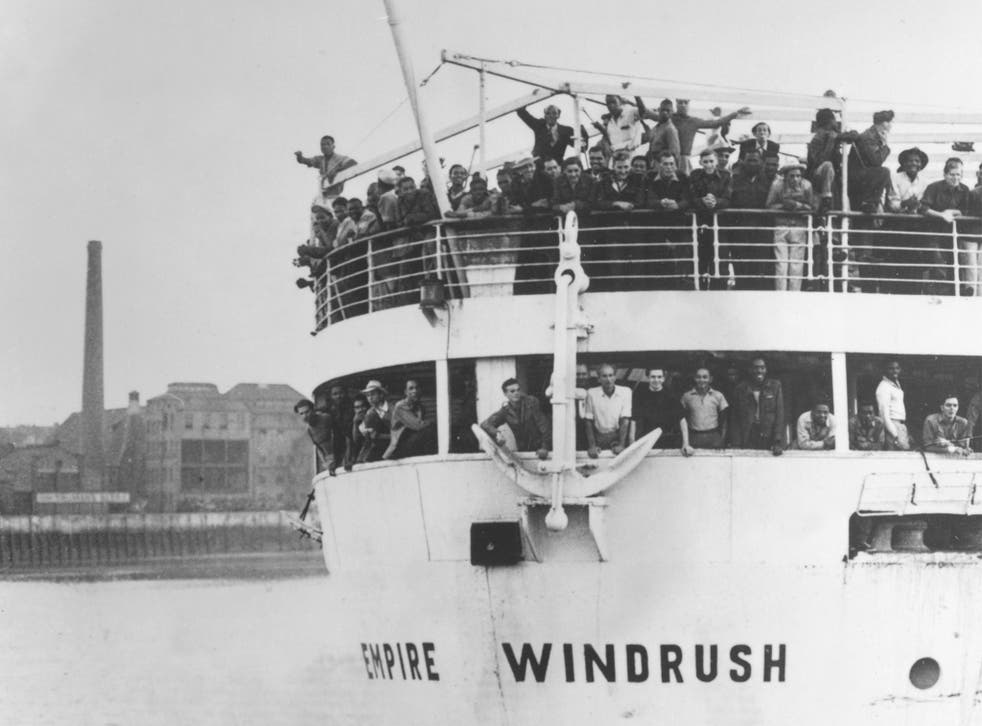 Theresa May has been urged by 140 MPs across parliament to solve the "Windrush immigration crisis" by guaranteeing the status of British residents who arrived from the Commonwealth before 1973.
A letter supported by Jeremy Corbyn and MPs from the Conservative, Labour, Liberal Democrat, SNP, Plaid Cymru and Green parties called on the prime minister to clarify the position of people who have spent more than 50 years living and working in the UK.
The MPs said it was a "cruel twist of fate" that Commonwealth nationals were being denied access to healthcare when the British government called on migrants to staff the NHS as the country recovered from the Second World War.
Labour's David Lammy, who is leading the campaign, said: "What is going on is grotesque, immoral and inhumane. It is a stain on our nation's conscience and the prime minister must act urgently to right this historic wrong.
"After World War II we invited the Windrush Generation over as citizens to help rebuild our country, and now their children are being treated like criminals. The government is essentially stripping people of the rights that our government itself granted decades ago."
The MPs also joined the high commissioner of Barbados, Guy Hewitt, in calling for the prime minister to reconsider a request to meet the Commonwealth Caribbean heads of government (CHOGM) to discuss the problems caused by tighter immigration rules.
Downing Street has so far rejected the proposal on the grounds that the prime minister has no room in her busy schedule while the CHOGM are in the country for a summit.
Mr Hewitt, speaking on BBC Radio 4 Today programme, said he now feels British residents of Caribbean origin are being told they are "no longer welcome" in the UK.
"I have held as a great honour the fact I am the first London-born high commissioner to Barbados," he said. "This is the first time I felt that the country of my birth is saying to people of my region, you are no longer welcome on our shores."
The high commissioner said the Windrush generation "came here on a call from this country to help rebuild it, respond to a labour shortage after the war and they made this country their life".
"One of the challenges they faced was because they came from colonies that were not independent they thought they were British subjects, they thought there was no need to regularise their status," he added.
"Now 40 or 50 years on they are being told by the Home Office that they are illegal immigrants... they are being shut out of the system, some of them have been detained, others have been deported."
On Friday the Home Office issued guidance confirming that "recent changes in the law" meant that residents now need documentation to prove their right to be in the UK, work, rent property or have access to benefits and services.
The guidance states: "The government believes this is a proportionate measure to maintain effective immigration control".
However many of those who arrived in the UK between 1948 and 1973 did not formally apply for citizenship and are now struggling to find documentation to back up their application for a biometric residence permit.
Some came from Commonwealth countries as children on their parents' passports, while others assumed they were British because they came to the UK from Commonwealth countries - including those which were not yet independent.
UK news in pictures

Show all 50
One of the potential hurdles for residents is proving that they did not spend more than two years at a time outside the UK following their arrival.
A petition calling for an amnesty for children who arrived in Britain between 1948 and 1971 has so far attracted more than 128,000 signatures.
Penny Mordaunt, secretary of state for international development, was criticised after insisting that "people should not be concerned".
"What clearly needs to happen is we need to do a better job with the process these individuals are going through," she told the Today programme.
"My advice is to contact your local MP. People should not be concerned about this, they have the right to stay, we should be reassuring them about that."
Dr Zubaida Haque, a political researcher, said Ms Mordaunt's response was "utterly inadequate and insensitive" and ignored the government's obligation to those affected.
The Windrush crisis also attracted condemnation from right-wing commentator Iain Dale, who said: "It is a total and utter disgrace that people who have devoted their lives to this country are being treated in this reprehensible manner."
Register for free to continue reading
Registration is a free and easy way to support our truly independent journalism
By registering, you will also enjoy limited access to Premium articles, exclusive newsletters, commenting, and virtual events with our leading journalists
Already have an account? sign in
Join our new commenting forum
Join thought-provoking conversations, follow other Independent readers and see their replies