Women in parliament: Britain has 'real problem' with lack of female MPs as report and cabinet reshuffle put gender in the spotlight
Fewer than a quarter of the UK's MPs are women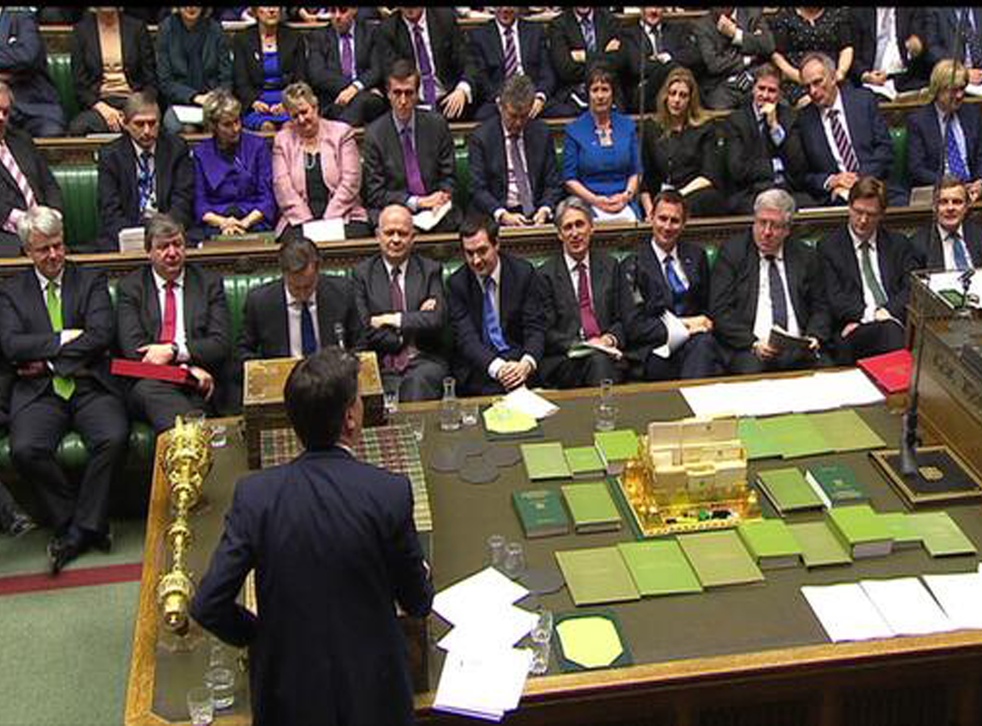 With the role of women in British politics again coming under the spotlight this week, MPs and former ministers have warned that there is a "real problem" with the issue of gender in Westminster.
David Cameron is expected to reveal a major Cabinet reshuffle tomorrow with younger women promoted to senior roles in place of aging men, but Labour says it is an effort that comes so late as to seem like a "last-minute worry about votes".
Today has also seen the publication of a report from the a committee of women in Parliament, which recommends a system of penalties and functions be put in place to stop MPs acting like "gangs and bullies".
Speaking to Sky's Murnaghan programme on Sunday, the former culture minister Mariah Miller said she wouldn't rule out all-women shortlists if the Conservative Party particularly continued to not recruit enough women.
She said that despite women consistently coming out of university with better degrees than their male counterparts, Parliament was "struggling to attract women either as a first career or even as a second career".
"There is a real problem there," she said.
Mr Cameron's Cabinet currently includes three women out of a possible 23 posts – after Ms Miller's own resignation in April – the lowest ratio since the government of John Major. That number could double to six tomorrow.
Women in Politics 2014: Females in Parliaments across the world

Show all 9
Addressing the lack of women MPs generally, the report by the All Party Group for Women in Parliament calls for a series of measures that include "zero tolerance" of rudeness and unprofessional behaviour in Parliament, a more regular Parliamentary calendar that will allow mothers to plan better, and an investigation by MPs into sexism in the traditional media and online.
The Tory MP Mary Macleod, who chairs the committee, said: "I believe really strongly that Parliament needs to represent the country it seeks to serve and therefore it should absolutely show that it represents people from every corner of this country, from any background, and certainly there should be more women in it."
Figures for 2014 from the United Nations Entity for Gender Equality and the Empowerment of Women paint a damning picture of the UK's place in the world for women's representation in politics.
Click here for the UN's infographic based on data for women in politics around the world
Just 15 per cent of the 32 broader positions for British ministers went to women as of the start of this year – putting the UK joint-54th with the Ivory Coast out of the 104 countries for which such data was available.
It puts Britain a world behind many of our close neighbours like Sweden, Norway, Finland, the Netherlands, Denmark and France – all of which have more than 45 per cent of their ministerial positions filled by women.
In the wider context of women in parliaments around the world, Britain again performs badly. Its 147 women MPs for a possible 650 seats puts the UK 64th in the world, behind China, Italy, Argentina, Spain, Germany and many others.
Register for free to continue reading
Registration is a free and easy way to support our truly independent journalism
By registering, you will also enjoy limited access to Premium articles, exclusive newsletters, commenting, and virtual events with our leading journalists
Already have an account? sign in
Register for free to continue reading
Registration is a free and easy way to support our truly independent journalism
By registering, you will also enjoy limited access to Premium articles, exclusive newsletters, commenting, and virtual events with our leading journalists
Already have an account? sign in
Join our new commenting forum
Join thought-provoking conversations, follow other Independent readers and see their replies