Women's suffrage campaigner Millicent Fawcett to be honoured with statue in Parliament Square
 It will be the first statue of a woman in the square, joining the likes of Sir Winston Churchill, Abraham Lincoln and Nelson Mandela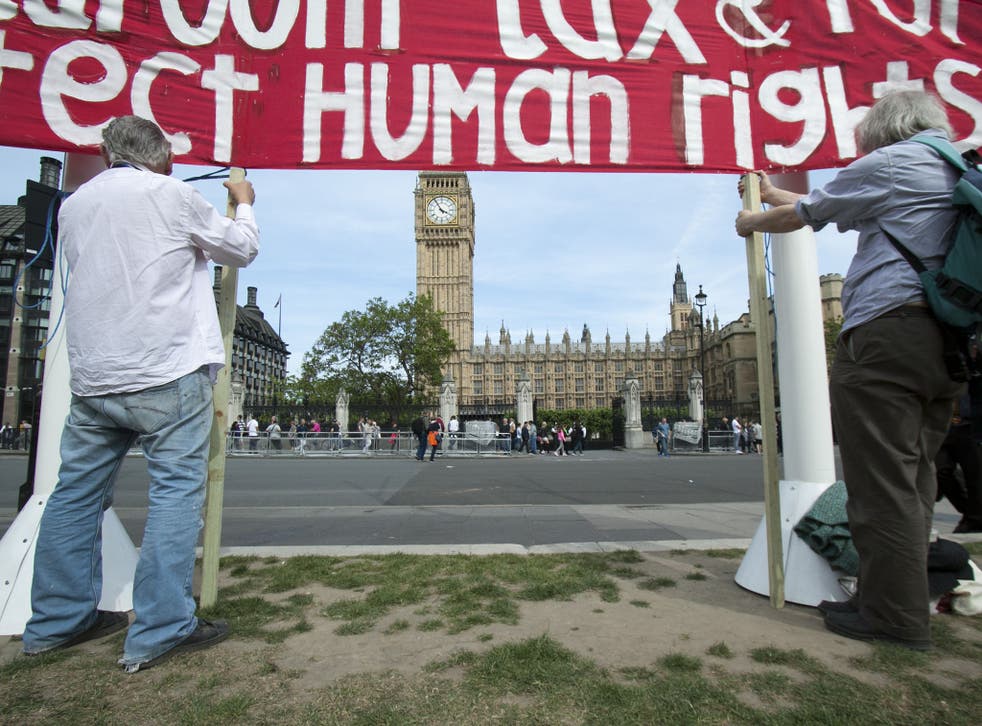 A statue of the votes for women campaigner Dame Millicent Fawcett is to be erected in Parliament Square outside the Palace of Westminster, and will become the first statue of a woman to appear there.
The Prime Minister said in a statement that Dame Millicent "continues to inspire the battle against the injustices of today".
Millicent Fawcett formed the National Union of Women's Suffrage Societies in 1897, a forerunner to the better known and more controversial Suffragette movement led by the Pankhurst family.
Dame Millicent's organisation believed in a campaign of non-violence to achieve their aims, including peaceful demonstration and the lobbying of Members of Parliament.
The Suffragettes gained far more notoriety with their more aggressive tactics of chaining themselves to railings, going on hunger strikes and even, in the end, arson and bomb attacks.
Women eventually received the right to vote in 1918, though there is much debate among historians over the relative importance of campaigning groups compared to women's contribution to the war effort.
Millicent Fawcett's statue will be the twelfth in Parliament Square. Others are of Abraham Lincoln, Benjamin Disraeli, Sir Winston Churchill, David Lloyd George, Mahatma Gandhi and Nelson Mandela.
Sam Smethers, chief executive of the Fawcett Society, which is named in Dame Millicent's honour and campaigns for greater representation of women in public life, said: "Her contribution was great but she has been overlooked and unrecognised until now. By honouring her we also honour the wider suffrage movement."
A statue of Emmeline Pankhurst already stands in Victoria Tower Gardens, close to the Sovereign's Entrance of the Houses of Parliament, built for Queen Victoria.
Prime Minister Theresa May said: "It is right and proper that she is honoured in Parliament Square alongside former leaders who changed our country.
"Her statue will stand as a reminder of how politics only has value if it works for everyone in society."
The statue will be funded using a portion of the £5m fund announced in the budget to celebrate the centenary of British women receiving the right to vote. It was, however, not until 1928 that the voting age for women was lowered, giving women identical voting rights to men.
Join our new commenting forum
Join thought-provoking conversations, follow other Independent readers and see their replies