Government accused of denying working parents promised free childcare because of technical failings
Problems with online registration has left parents unable to open an account – ahead of the scheme's launch next month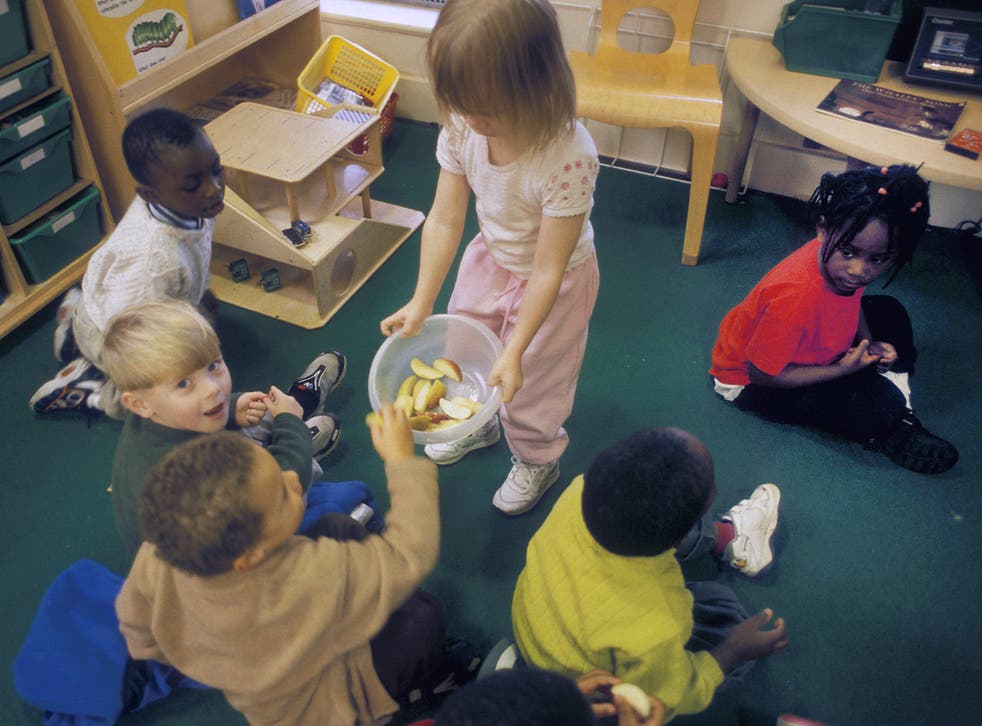 The controversy over technical failings that have prevented parents claiming free childcare has intensified, with the new head of a powerful Commons committee demanding answers.
Under a flagship Government policy, promised two years ago, working parents are being offered 30 hours a week of free care for three and four-year-olds from next month.
But problems with the online registration system have left some parents unable to open an account to pay a nursery, playgroup, childminder or pre-school.
Some providers have also been unable to register, leaving them unable to fill places just weeks before the launch.
Ministers have downplayed the glitches, insisting the numbers successfully registering is on the rise and that the process is "straightforward".
But Nicky Morgan, the Conservative chair of the Treasury Select Committee, has now intervened, demanding detailed information from the head of HM Revenue and Customs.
"It's concerning that some parents have struggled to apply for childcare funding due to technical issues with the Government's childcare service website," she said.
"To make matters worse, it appears that the childcare service helpline, for parents suffering problems with the website, is also experiencing technical difficulties.
"I have written to Jon Thompson at HMRC, which runs the website, to ask for further information, such as the duration of outages, the number of complaints, and the number of people who have been unable to access their childcare service account."
The scheme went live as long ago as May to allow parents to open an online account that is then topped up by the Government and used to pay for registered childcare.
Then, from next month, mums and dads of three- and four-year-old children in England can apply for their 30 hours of free childcare, worth about £5,000-a-year per child.
But users have complained of multiple problems logging on, including the website logging them out when they went to search for the detailed information required.
Others have signed up, only to find they have no access to their accounts for days, leaving them unable to pay children's fees.
Some applicants have been told they had applied for the free 30 hours, instead of the tax-free account. Because the scheme is entirely digital, no one can apply via post or over the telephone.
Neil Leitch, chief executive of the Pre-school Learning Alliance, representing 14,000 providers, described the problems as "unacceptable".
Furthermore, some childcare providers have refused to offer the 30 hours, arguing they cannot afford to because the Government has failed to properly fund them.
However, answering questions from MPs last month, education minister Robert Goodwill, said 145,000 parents had successfully applied and announced an expansion to more under-fives.
"I have recently had a walk-through of the service myself. It is straightforward, and the format will be very familiar to parents who have used other Government digital services," he said.
"Increasing numbers of parents are successfully applying. It is great news that so many families will benefit from 30 hours in September."
Join our new commenting forum
Join thought-provoking conversations, follow other Independent readers and see their replies