You HAVE cut spending on NHS: official stats watchdog embarrasses Cameron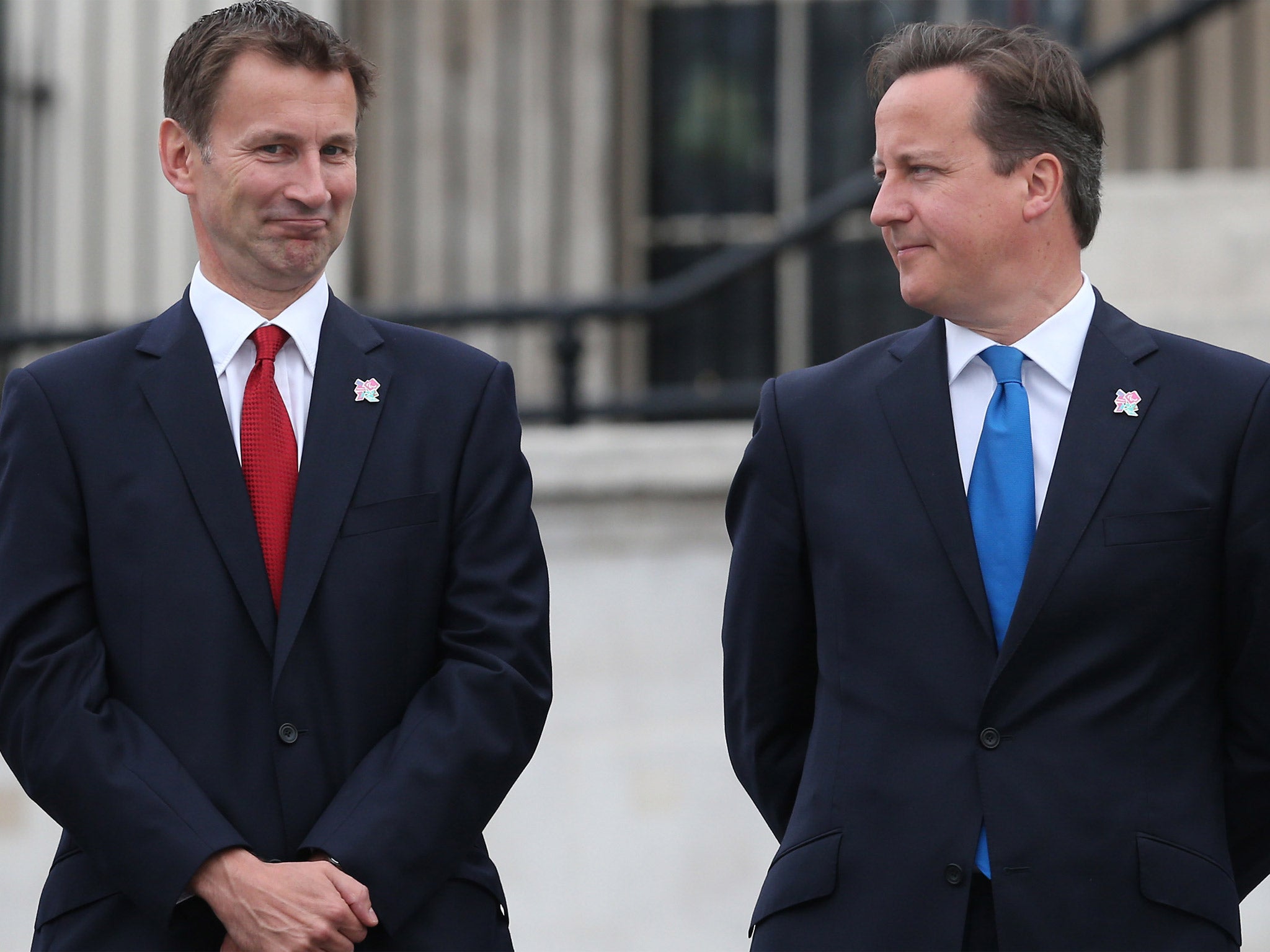 David Cameron and the Health Secretary Jeremy Hunt have been publicly rebuked by the Government's own statistics watchdog for claiming that spending on the NHS has risen under the Conservatives.
In a deeply embarrassing and damaging intervention ahead of George Osborne's Autumn Statement tomorrow Andrew Dilnot, chair of the UK Statistics Authority, concluded that spending on the NHS is actually lower in real terms now than it was in 2010.
Mr Cameron's pledge to protect health spending from public sector cuts has been central to the Government's strategy of proving it can be trusted on the NHS. In the election the Tories spent thousands of pounds on advertising promising to "cut the deficit not the NHS".
But in a damming letter to Mr Hunt, following a complaint by the Labour Party, Mr Dilnot concluded that on the basis of Treasury's own public spending statistics the claim is untrue.
"On the basis of these figures, we would conclude that expenditure on the NHS in real terms was lower in 2011-12 than it was in 2009-10," he writes.
"Given the small size of the changes and the uncertainties associated with them, it might also be fair to say that real terms expenditure had changed little over this period."
He goes on to call for the Department of Health to "clarify" the statements it has previously made.
Mr Dilnot's conclusion was seized upon by Labour which said it proved that the claims by Mr Cameron and Mr Hunt were misleading.
"For months, David Cameron's Government have made misleading boasts about NHS spending, misrepresenting the true financial difficulties he has brought upon the NHS," said the Shadow Health Secretary Andy Burnham.
"The Prime Minister must come to the House of Commons at the earliest opportunity and correct the record. He has been found out. He has cut the NHS budget for two years running and he owes it to patients and NHS staff to be honest about that."
In response to Mr Dilnot's letter a Department of Health spokesman said: "The 2010-11 year should not be used a baseline for NHS spending because the budget and spending plans were set in place by the previous government.
"For the first year of this Government's spending review, as Andrew Dilnot acknowledges, NHS spending increased in real terms compared to the previous year by 0.1 per cent. The NHS budget will continue to increase in real terms during every year of the current spending review settlement."‪
Meanwhile in a further blow to the Government the head of a company hailed by David Cameron as a model of public service delivery has stood down with immediate effect.
Ali Parsa resigned as chief executive of Circle Healthcare which is the only private company to be given a licence to run an NHS hospital.
Circle, which is partly owned by its employees, has been hailed by ministers as a new John Lewis style 'mutual' way of providing public services and was recently handed responsibility for running Cambridgeshire's Hinchingbrooke Hospital in a £1bn, 10-year deal.
While Mr Parsa will remain on Circle's board as a non-executive director his departure will lead to concerns that the company may have overextended itself and might now withdraw from further risky and time consuming public sector projects.
Join our commenting forum
Join thought-provoking conversations, follow other Independent readers and see their replies