Young people who question Government or media may be extremists, officials tell parents
A leaflet distributed as part of an anti-extremism drive says these signs are 'specific' to radicalisation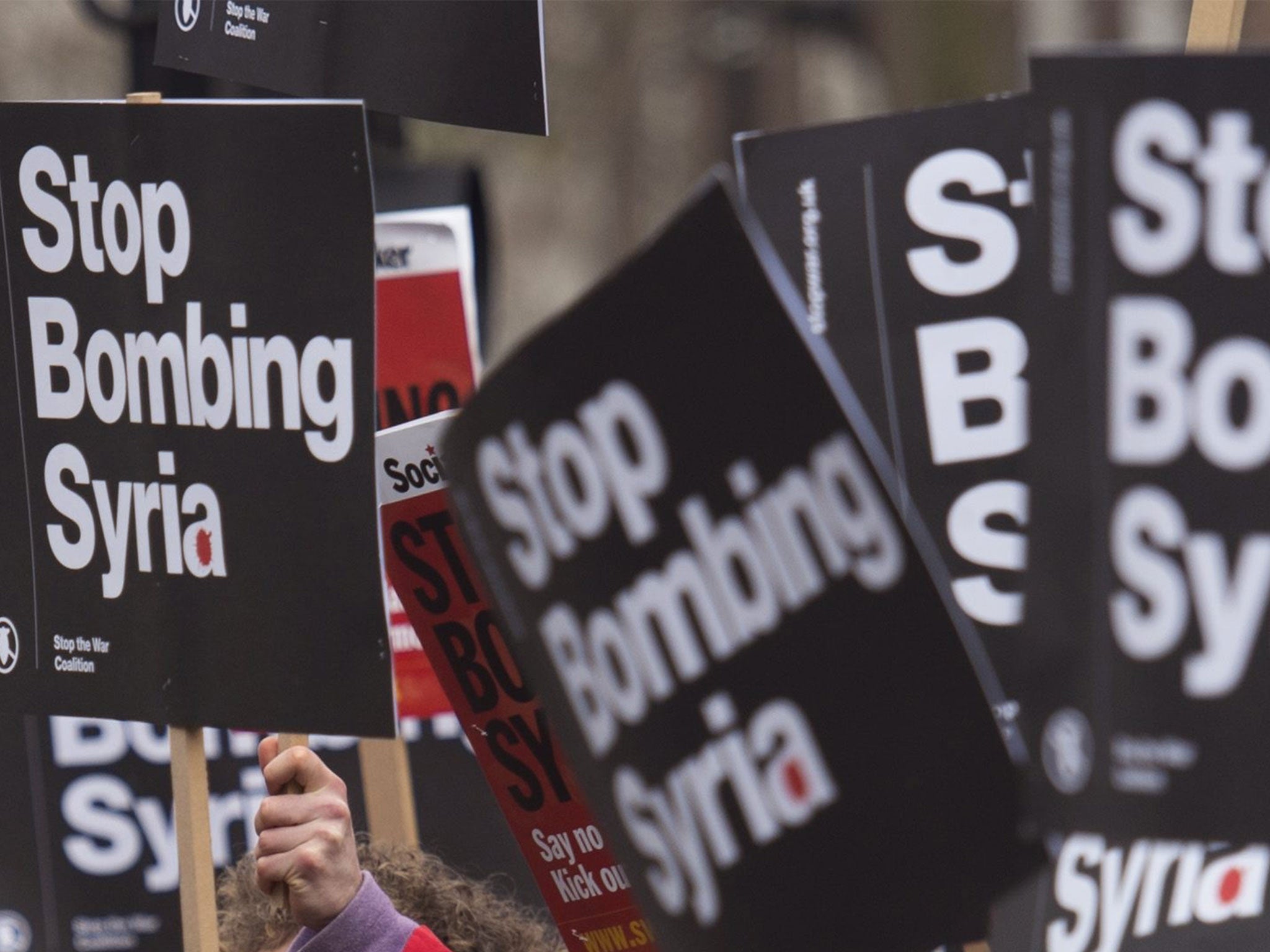 Child protection officials been criticised after warning parents that young people who take issue with government policy or question what they are told in the media may have been radicalised by extremists.
A leaflet drawn up by an inner-city child safeguarding board warns that "appearing angry about government policies, especially foreign policies" is a sign "specific to radicalisation".
Parents and carers have also been advised by the safeguarding children board in the London Borough of Camden that "showing a mistrust of mainstream media reports and a belief in conspiracy theories" could be a sign that children are being groomed by extremists.
Other apparent hints listed include young people changing friendship groups or styles of dress, secretive behaviour, switching computer screens when adults approach, or glorifying violence.
The leaflet says children who show a combination of these signs may be en route to emulating those who "have been persuaded to leave the country in secret and against the wishes of their family, putting themselves in extreme danger as a result".
"This leaflet aims to help parents and carers recognise when their child may be at risk from radicalisation and where to get help if they are worried," it explains.
Camden Safeguarding Children Board is a statutory organisation overseen by the area's local council to safeguard children in the borough.
Council officials and local politicians sit in the board, as well as local voluntary groups and community organisations. Local Safeguarding Children Boards are mandated by the Government all around the country under the Children Act 2004.
Bella Sankey, policy director at the campaign group Liberty, criticised the leaflet.
"Children should be encouraged to take an interest in politics and think critically about what they see in the media, not deemed suspect for so doing," she said.
"Clumsy laws and policies that encourage suspicion in family homes will alienate ordinary teenagers and may further marginalise those genuinely at risk. If we want to keep our children away from violent extremism, we must include them in open discussion and teach human rights values, not police democratic concerns about government policy."
This summer academics and writers warned in a letter published in the Independent that the Government's counter-terrorism strategy, spearheaded by the Prevent programme, would have a chilling effect on open debate, free speech, and political dissent.
The letter's signatories warned that groups affected by the crackdown could include non-violent groups such as anti-austerity and environmental campaigners – "largely those engaged in political dissent".
"Prevent [the strategy] will have a chilling effect on open debate, free speech and political dissent," the signatories warned.
In pictures: The rise of Isis
Show all 74
"It will create an environment in which political change can no longer be discussed openly, and will withdraw to unsupervised spaces. Therefore, Prevent will make us less safe."
The relevant section of the anti-extremism leaflet reads in full: "The following could describe general teenage behaviour but together with other signs may mean the young person is being radicalised: Out of character changes in dress, behaviour and changes in their friendship group; Losing interest in previous activities and friendships; Secretive behaviour and switching screens when you come near."
It continues: "The following signs are more specific to radicalisation: Owning mobile phones or devices you haven't given them, Showing sympathy for extremist causes, Advocating extremist messages, Glorifying violence Accessing extremist literature and imagery, Showing a mistrust of mainstream media reports and belief in conspiracy theories, Appearing angry about government policies, especially foreign policy."
The document urges parents who are worried about their children to contact the police or the local area's anti-extremism coordinator.
Dominic Clout, the independent chair of the Camden Safeguarding Children's Board defended the leaflet's content.
"The leaflet was created by the professional and parent members of the Community Engagement Sub Group of Camden's Safeguarding Children's Board," he said.
"The Board has a duty to safeguard children and the leaflet is intended to support parents on the difficult issue of potential radicalisation of their children.
"None of the statements included are indicative of radicalisation; rather they are a list of factors, which when seen in combination, may be suggestive of extremism. In isolation, none of the factors could themselves suggest extremism for example 'Glorifying violence' or 'Owning a mobile device you (Parent) haven't given them'."
Join our commenting forum
Join thought-provoking conversations, follow other Independent readers and see their replies