Government's flagship programme to help jobless young people has no idea where 15,000 people have gone because it keeps no records
Exclusive: Youth Obligation branded a 'dead duck' after minister admits he has no idea if it is helping youngsters into work - because no data is kept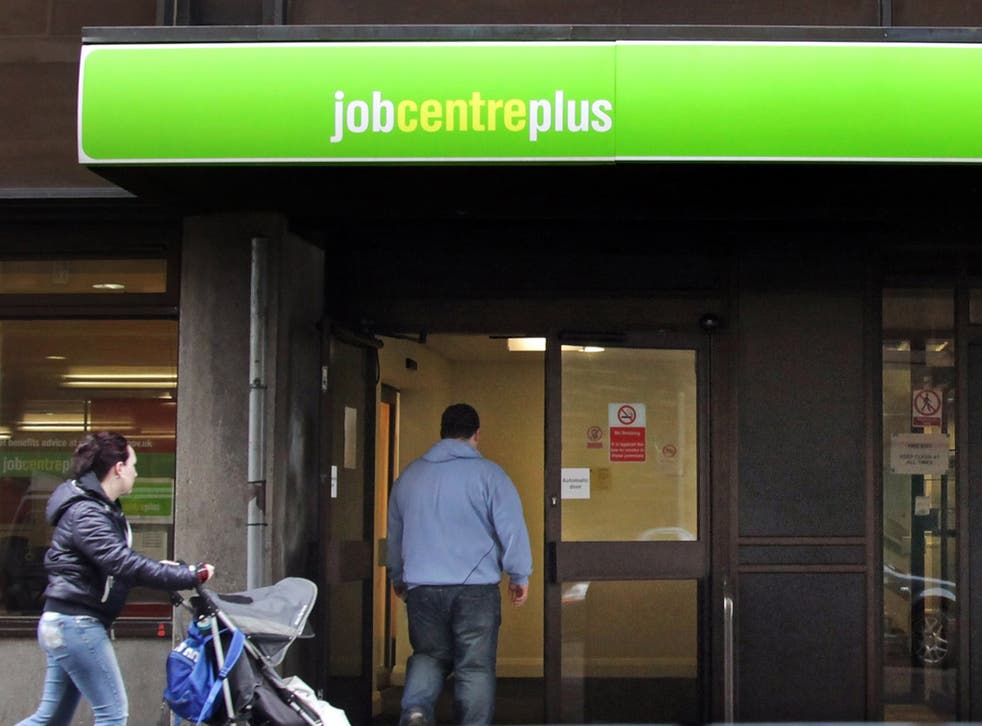 Thousands of jobless young people are feared to have dropped off a flagship government scheme without finding work or training and without any information on their subsequent movements.
Ministers are facing accusations that the Youth Obligation programme is a "dead duck" after admitting they have no idea if it is helping youngsters into work because no data is kept.
A total of 24,600 have joined the programme since its launch last year, but only 9,300 remain – which means 15,300 youngsters have left, with no information available about what they are doing now.
There is also growing alarm that Youth Obligation is operating in only a few parts of the country, leaving jobless youngsters elsewhere with no focused government support.
Just £9.4m was spent on the scheme in 2017-18, compared with around £500m spent on the Work Programme which preceded it, albeit for all age groups.
Stephen Timms, a Labour MP who uncovered the failure to monitor the scheme, told The Independent: "It is shocking, the government is failing to address a serious problem.
"It is extraordinarily negligent not to collect the data for the programme. Without it, the government will have no idea if it is succeeding or failing."
The Employment Related Services Organisation (ERSA), which represents groups providing support for the unemployed, described the situation as "bizarre".
"The government has no idea whether its 'flagship' Youth Obligation scheme is either steaming ahead or a dead duck," said Kirsty McHugh, the ERSA's chief executive.
UK news in pictures

Show all 51
"With Brexit on the horizon, skills shortages looming and increasing concern about the impacts of automation and the gig economy, it seems bizarre. Every young person deserves the best chance of success in life."
The revelation is the latest evidence that the government is breaking its promises of "intensive support" to help young people achieve their potential.
In May, The Independent revealed how research had calculated that 480,000 16 to 24-year-olds had "fallen off the government radar" altogether.
They are refusing to go to jobcentres because they lack the necessary documents, or they "fear being treated badly" – because of the threat of sanctions – leaving them with no state help to survive and find work.
The Youth Obligation scheme, introduced in April 2017, promised intensive help from specialist jobcentre advisers to help 18 to 21-year-olds put together applications and perform well in interviews.
It is intended to lead to apprenticeships, traineeships or work placements. If after six months someone has refused to accept any of those, they can be stripped of their benefit.
The scheme followed the scrapping of the controversial Work Programme, which failed to deliver better results in getting the long-term jobless into work by outsourcing contracts to private firms.
Mr Timms, a former minister, said that under the Work Programme contractors were paid fully only if they could prove they had succeeded in putting people into secure jobs.
Yet, the Department for Work and Pensions told Mr Timms it was unable to provide any results for the Youth Obligation scheme because it "would incur disproportionate cost".
The DWP did not dispute that it was IT weaknesses within universal credit that prevented it tracking people on the scheme.
Mr Timms tabled a parliamentary question asking how many claimants on the Youth Obligation offer since April 2017 have moved into employment lasting over six months?
In reply, Alok Sharma, the work minister, said: "To answer this would require identifying which claimants have ended their Youth Obligation support programme journey, and then match this with records from HM Revenue & Customs to determine their employment status over the subsequent six months. Therefore, providing this information would incur disproportionate cost."
In separate answers, Mr Sharma disclosed that 24,600 young people have joined the Youth Obligation since it got underway in April 2017, of whom 9,300 remained by February 2018.
But he added: "It is not possible to say how many of them have subsequently gone on to (a) an apprenticeship (b) a traineeship and (c) a work placement without checking individual records, which would incur disproportionate cost."
The Youth Obligation scheme is being introduced gradually, alongside the controversial new benefit universal credit, which means it has only reached around 300 jobcentres out of more than 5,000.
Mr Timms added: "For the first time for two decades, when we still have relatively high levels of youth unemployment, the government has no initiative covering the whole country."
He also stressed the need to monitor "progression", warning: "Young people's jobs are often temporary, low-paid and part-time. The government has to find a way to enable them to progress into permanent, better-paid, full-time employment."
A DWP spokesperson said: "More than 24,000 young people have started our programme, which consists of a host of proven methods to help individuals into work, like support to access training, develop a CV and meet employers.
"We do not ask participants to declare their employment status after leaving the programme."
The spokesperson also said that, even in areas not reached by the Youth Obligation scheme, young people did receive advice from jobcentre staff on training and work experience opportunities.
Join our new commenting forum
Join thought-provoking conversations, follow other Independent readers and see their replies