Yvette Cooper: David Cameron is 'inflaming' Calais crisis with 'incendiary and divisive language'
The Labour leadership hopeful says demonising migrants 'won't solve the crisis'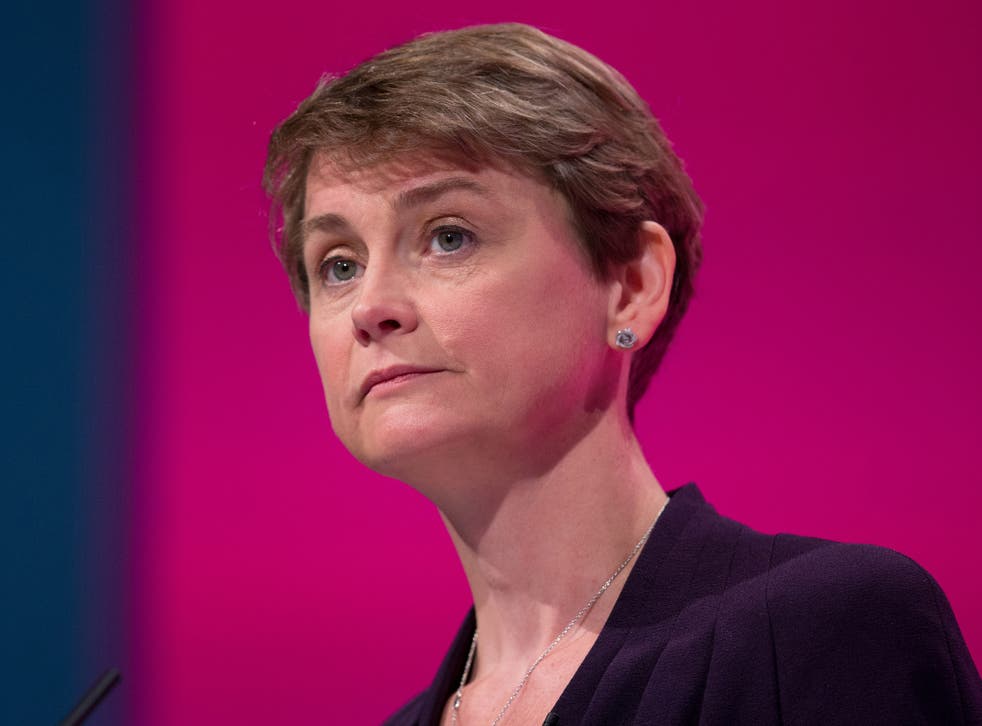 Yvette Cooper, MP and Labour leadership candidate, has struck out at the Prime Minister this morning, for his approach to the crisis in Calais.
David Cameron must act now to find a diplomatic solution to the migrant crisis, rather than simply "demonising" migrants, Yvette Cooper has stated, as the situation escalates.
Ms Cooper's intervention comes in stark contrast to her Labour parliamentary colleague, Keith Vaz, who told the BBC today that the solution would be to 'deport them back to their countries', referencing the thousands of immigrants attempting to make their way to the United Kingdom.
But Ms Cooper, the Shadow Home Secretary, wrote in a blog for the Huffington Post that the PM is using language "designed to escalate" the situation, adding that that Cameron and the Home Secretary need to "urgently change their approach."
"No one can be in any doubt about the seriousness of the problem. Nine people have died since June trying to enter Britain from Calais - no doubt many having paid money to criminals profiting from their deaths.
"People - the vast majority of whom will have travelled thousands of miles - are not a "swarm,". They are sons, daughters, fathers, mothers - many desperate enough to risk their lives," wrote Cooper, attacking the widely criticised language that Cameron has used to describe immigrants seeking refuge in Europe as "swarms".
The Shadow Home Secretary also argued that the Government should be doing more to support Kent police and local authorities to deal with the crisis, but whilst "exercising maximum diplomatic pressure on the French Government" to process asylum claims faster."
"It appears the Prime Minister has not even discussed the crisis with President Hollande this week. We need a major escalation of the diplomatic effort," she continued.
In pictures: Calais crisis intensifies

Show all 20
"We need a similar diplomatic intervention now. David Cameron needs to make sure his focus on pre-referendum negotiations with other European countries are not distracting from solving this serious border problem."
The acting Labour leader Harriet Harman has also accused the Prime Minister creating negative hysteria around immigrants, arguing "he should remember he is talking about people, not insects".
David Cameron has now confirmed plans to use Ministry of Defence land around Folkestone, where an estimated 6,000 lorries are sat, to ease traffic on British motorways.
It's not just Labour MPs who have taken issue with Cameron's rhetoric, a senior United Nations official has stated that some state responses have been "xenophobic."
Register for free to continue reading
Registration is a free and easy way to support our truly independent journalism
By registering, you will also enjoy limited access to Premium articles, exclusive newsletters, commenting, and virtual events with our leading journalists
Already have an account? sign in
Register for free to continue reading
Registration is a free and easy way to support our truly independent journalism
By registering, you will also enjoy limited access to Premium articles, exclusive newsletters, commenting, and virtual events with our leading journalists
Already have an account? sign in
Join our new commenting forum
Join thought-provoking conversations, follow other Independent readers and see their replies