Zac Goldsmith accused of 'staggering hypocrisy' for standing as Conservative candidate again
Former London mayoral candidate stepped down over 'catastrophic' Heathrow expansion but will now stand on Tory platform that includes it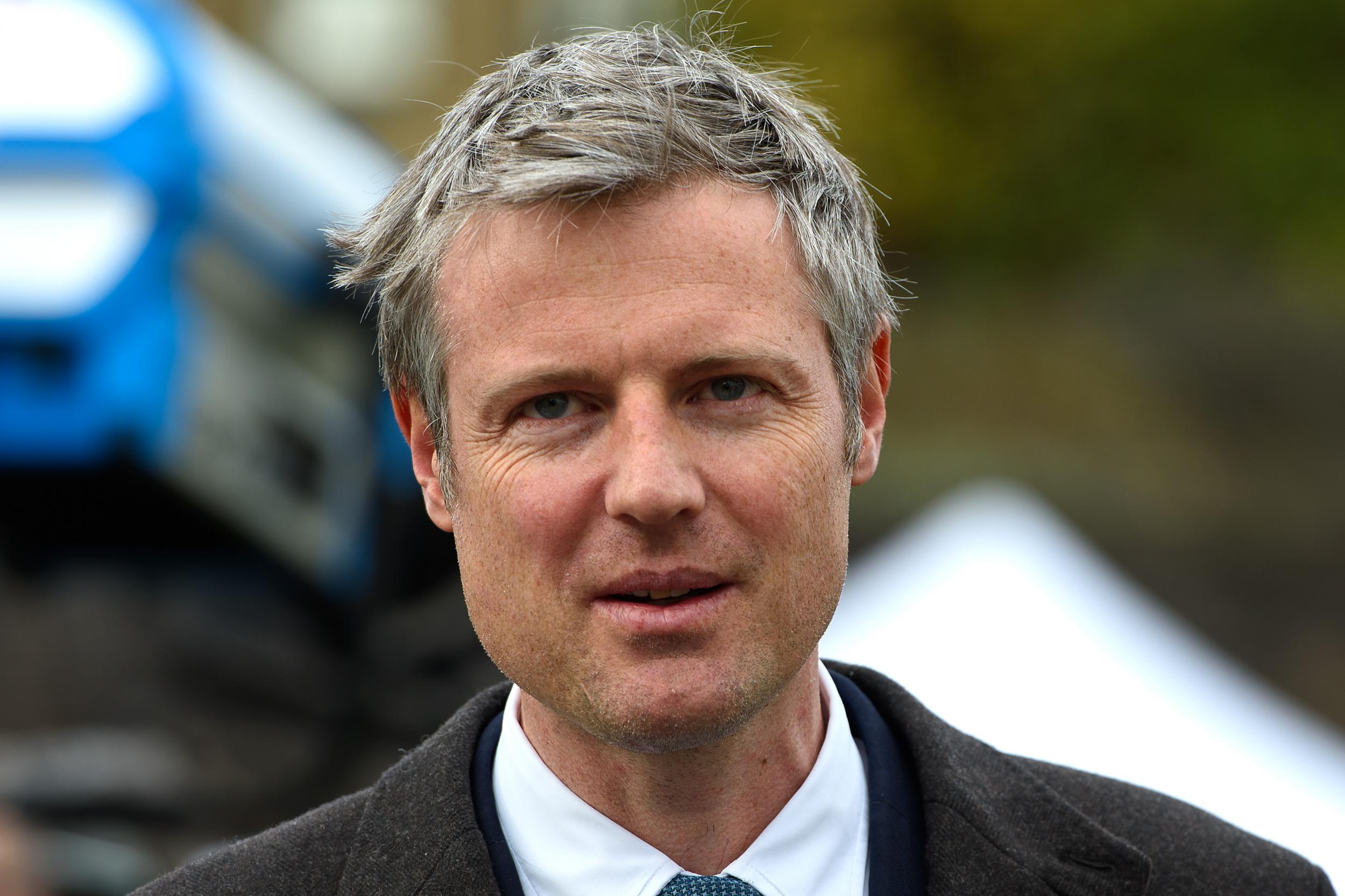 Zac Goldsmith has been accused of "staggering hypocrisy" after he was selected as the Conservative parliamentary candidate in his former seat of Richmond Park.
The former MP was defeated by the Liberal Democrats' Sarah Olney in a by-election last December after he resigned from the Conservative Party over its support for a third runway at Heathrow.
At the time, he described the decision as "catastrophic" and claimed it would be a "a millstone around this Government's neck for years".
Mr Goldsmith, who lost out to Sadiq Khan in his bid to become Mayor of London last year, is now set to stand again as a Conservative candidate - despite the fact the party's manifesto is likely to include a commitment to Heathrow expansion.
He was selected by local party members at a meeting earlier this week, with the result said by one source to be a "landslide". Mr Goldsmith reportedly insisted he would continue to oppose Heathrow expansion.
However, critics immediately attacked his decision to return to the Conservatives and accused him of reneging on his principles.
"Zac Goldsmith's hypocrisy is staggering", Jonathan Bartley, Green Party co-leader, told The Independent.
"His decision to stand for the Tories again despite their policy over Heathrow remaining unchanged shows he never really cared about the decision or its impact on the people of Richmond. The Green Party will always remain principled in our opposition to a third runway at Heathrow."
UK General Election 2017
Show all 47
Tom Brake, Liberal Democrat MP for Carshalton and Wallington, added: "By standing as a Conservative after resigning over Heathrow, Zac Goldsmith has just lost his last shred of credibility.
"People in Richmond Park voted resoundingly against a hard Brexit and against Heathrow expansion, both backed by Zac Goldsmith's Conservative Party. Instead they voted for the Liberal Democrat Sarah Olney.
"Zac Goldsmith couldn't stand on a Conservative platform last time, so what's changed?
"As a Conservative he will be standing on a clear pro-Brexit, pro-Heathrow manifesto. The people of Richmond Park have already told him what they think of that. Sarah Olney beat him once, she will beat him again."
Responding to the criticism, Mr Goldsmith said: "No honest person can doubt my commitment to stopping Heathrow expansion. I have led the campaign, and have had the backing of all the key groups opposing it."
"I resigned over the issue, not because I wanted to resign, but because I promised I would," told The Independent.
"Keeping promises is a concept I know the Lib Dems have historically struggled with, but it is important in politics."
Social media users also criticised Mr Goldsmith's decision.
"Have they cancelled Heathrow expansion or has he just, y'know, dropped his principles?", wrote one.
"Zac Goldsmith's principles over Heathrow didn't last very long", added another.
"What's changed Zac Goldsmith? A man who I thought had principles has been found out to be a hypocrite", said a third.
Georgina Butler, the local Conservative Party chairman, said: "We are delighted that Zac Goldsmith has been re-selected as the Conservative candidate for Richmond Park and North Kingston in the forthcoming General Election, and we look forward to having him back again as our representative in Parliament.
"He is widely regarded the best MP that Richmond Park and North Kingston has ever had, and we need him back to represent our residents effectively.
"He will also continue to lead the fight against Heathrow expansion, an issue which continues to concern our residents."
Join our commenting forum
Join thought-provoking conversations, follow other Independent readers and see their replies