Zac Goldsmith on course to win Richmond Park by-election, first poll of campaign finds
The Lib Dems are closing the gap with the controversial former mayoral candidate, however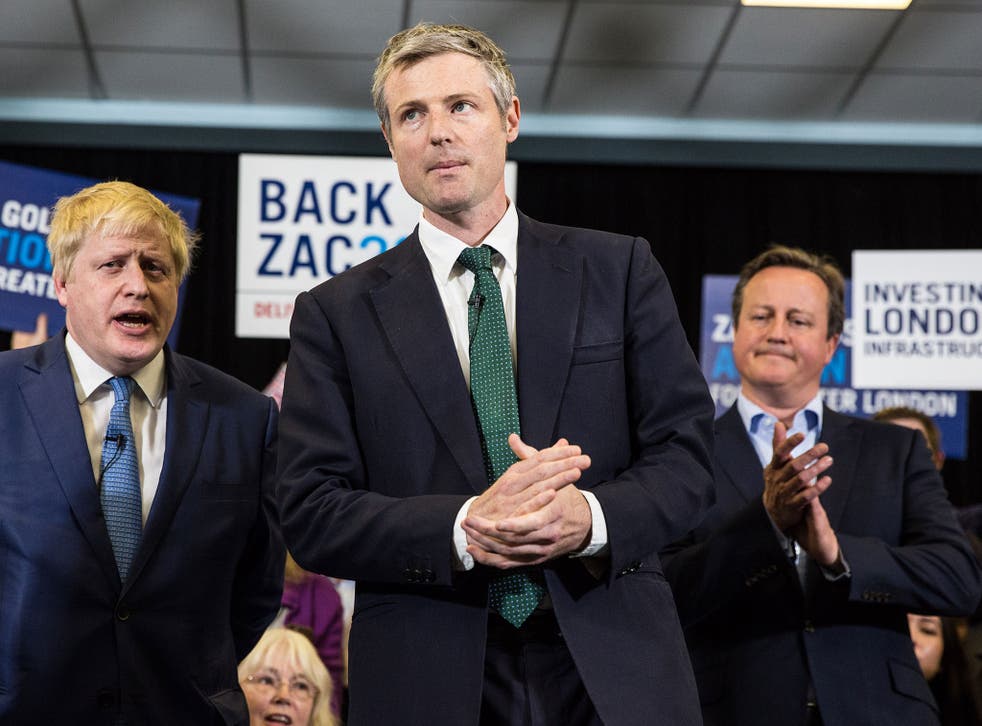 Zac Goldsmith's constituency support is holding firm at the start of his by-election campaign, a new poll has found.
The former Richmond Park MP resigned over the Government's announcement it would expand Heathrow Airport earlier this week – triggering a by-election.
A BMG poll for London's Evening Standard newspaper found that Mr Goldsmith's support was solid on 56 per cent of the vote – down by just two points from the last general election.
Despite Mr Goldsmith's significant level of support the Liberal Democrats have already consolidated their support from 2015, up ten points to 29 per cent.
Labour were on 10 per cent, down two points on 2015, while other candidates were on five per cent, down five per cent.
The opposition part, which came second in the seat and held it until 2010, has not yet announced a candidate – meaning there could be all to play for once activists hit the streets.
Mr Goldsmith was roundly defeated when he stood to become Mayor of London at the start of this year – after a controversial mayoral campaign that sought to associate the evenal winner Sadiq Khan with "extremists".
That campaign was branded "racist" and "disgusting" by critics, including some Conservatives.
Mr Goldsmith has said he wants the by-election campaign to be about Heathrow – however it is understood that any candidate fielded by the Lib Dems is likely to be against Heathrow as well.]
The former MP's opponents could try to make his conduct during the Mayor of London election an issue – or raise the fact he is an ardent Brexit supporter, in one of the most pro-Remain areas of the UK.
At the start of this week three Labour MPs from across the party urged Jeremy Corbyn not to stand a candidate at the by-election, in order to not split the anti-Tory vote.
The party will however stand a candidate at the by-election, it is understood.
The Conservatives are not standing against Mr Goldsmith, who is seeking to be re-elected as an independent.
Register for free to continue reading
Registration is a free and easy way to support our truly independent journalism
By registering, you will also enjoy limited access to Premium articles, exclusive newsletters, commenting, and virtual events with our leading journalists
Already have an account? sign in
Join our new commenting forum
Join thought-provoking conversations, follow other Independent readers and see their replies