'Zombie coalition has run out of things to say' say critics
There are rumours that the Queen's Speech has been delayed because of a lack of interesting policies to put forward in a legislative programme.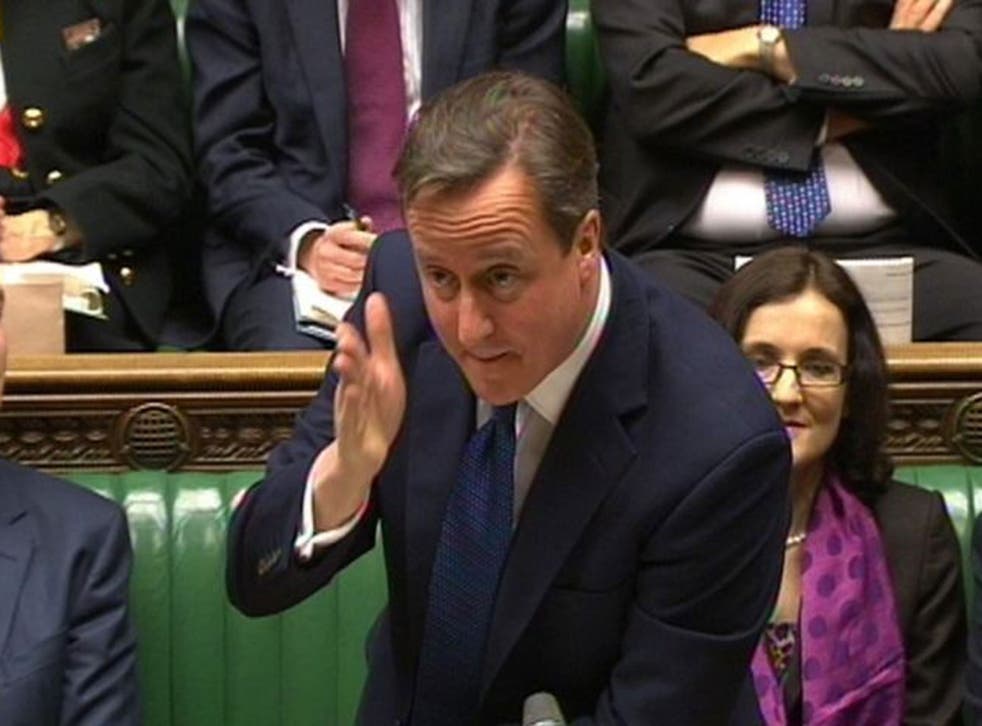 It's official: MPs are doing less parliamentary work than at any time in the past decade. The coalition government is spending a third less time on legislation than the last Labour government, new figures revealed last night.
At the mid-point of this parliamentary term, during the 2012-13 session, there were 284 hours and six minutes of Commons and Lords debate on government Bills. In 2007-08, the mid-term point of the last parliament, there were 373 hours and 36 minutes, while in 2003-04, the mid-term point of the parliament before that, there were 389 hours and 24 minutes of debate in the Houses.
The statistics will fuel concerns among all parties that the Tory-Liberal Democrat coalition has run out of things to say. There are rumours that the Queen's Speech has been delayed because of a lack of interesting policies to put forward in a legislative programme. The final parliamentary session before an election is usually comparatively low-key because parties want to save up interesting policies for election manifestoes. Yet the figures suggest the slow-down in parliamentary activity began in 2012.
Last week, the long-delayed Immigration Bill was put back on the agenda after there was division inside the Conservative Party. Internal coalition wrangling has also meant that many plans have been shelved. Most of the policies in the 2010 Coalition Agreement have either been enacted or ditched because of irreconcilable differences between the sides.
Labour sources claimed the figures showed that Britain was being run by a "zombie government" and said the "lost" time could be used to debate opposition policies such as a Banking Competition Bill, energy market reform and freezing of utility bills, and measures to tackle the problem of immigrants undercutting the labour market.
The figures were released by the House of Commons Library following a request by Jonathan Ashworth, Labour MP for Leicester South.
They also reveal that in the whole of the 2001-2005 parliamentary term there were 1,480 hours and 10 minutes of debate on government Bills, while in 2005-2010 MPs discussed government legislation for 1,717 hours and four minutes. Since the 2010 election, government Bills have been debated for 1,134 hours – although this figure dates only to 19 December 2013.
However, the coalition would argue that when a political party has a majority government, as Labour did, it is easier to devote large periods of parliamentary time to their own agenda. When two parties are forced to work together in a coalition government, it is harder for Bills to be brought forward.
The Times reported yesterday that both Labour and Conservatives parties are planning to push ahead with minority governments if they fail to win a majority and "freeze out" the Liberal Democrats from a second coalition.
Nick Clegg's party has such a low poll rating that it is possible the Liberal Democrats could hold only a handful of seats. This would mean they could, in theory, hold the balance of power in a hung parliament while having little legitimacy to be in government.
Downing Street has denied that the Queen's Speech has been delayed, insisting that no date has been set, but admitted that it has been difficult to negotiate a legislative programme that the Conservatives could support.
Join our new commenting forum
Join thought-provoking conversations, follow other Independent readers and see their replies