Royal Week engagements get under way in Scotland ahead of thanksgiving service
Monday is the start of the first Holyrood Week since Charles became King.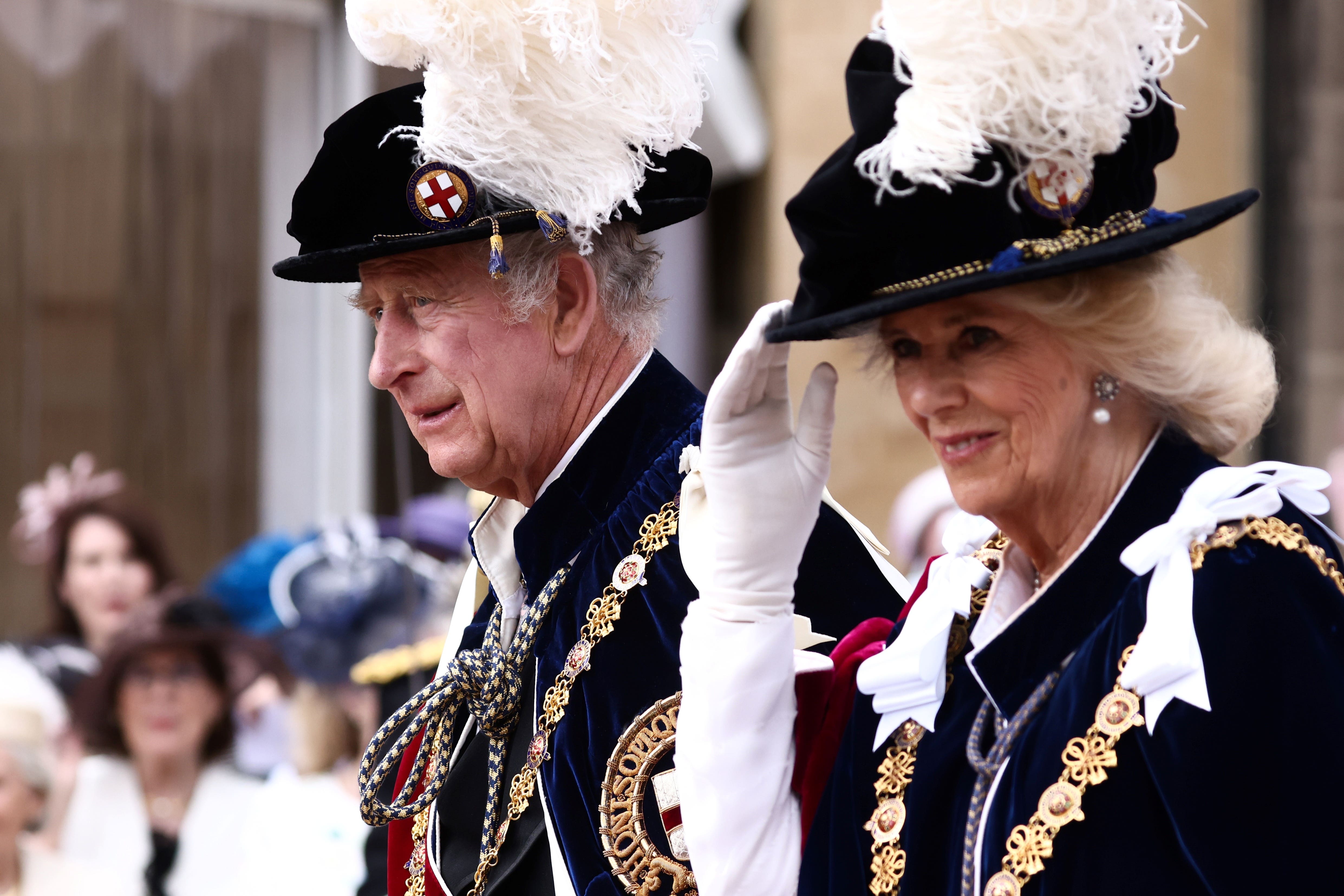 The King is beginning a series of engagements in Scotland, marking the first Holyrood Week since his coronation.
There will be a special ceremony of thanksgiving at St Giles' Cathedral on Wednesday, where Charles will be presented with the Honours of Scotland – the nation's crown jewels.
Each year the monarch traditionally spends a week based at the Palace of Holyroodhouse in Edinburgh, known as Holyrood Week or Royal Week in Scotland.
The King and Queen will be accompanied by William and Catherine, whose Scottish titles are the Duke and Duchess of Rothesay.
On Monday, the King will take part in the Ceremony of the Keys on the palace forecourt where he is presented with the keys to the city.
Charles and Camilla are also expected to visit the Great Tapestry of Scotland, seeing a newly stitched panel dedicated to the couple.
Wednesday will be a key day during the visit with a series of events to mark the coronation.
Before the service at St Giles, there will be both a Royal Procession and a People's Procession along the Royal Mile.
Anti-monarchy campaign group Republic will be staging a protest along the route and says it expects a large turnout.
The organisation will also be collaborating with Scottish republican group Our Republic, who will be staging a rally outside the Scottish Parliament.
Graham Smith, Republic's chief executive officer, said: "Everyone in the UK should have the right to choose our head of state – not be told it will be Charles.
"Charles does not represent the people of Scotland any more than he represents the rest of the UK."
The People's Procession will consist of around 100 people representing different aspects of Scottish life.
At the head of the column will be the Shetland pony Corporal Cuachan IV, mascot of the Royal Regiment of Scotland.
The Stone of Destiny will be present at the ceremony in St Giles' Cathedral, where the King will be presented with the Honours of Scotland.
Afterwards, there will be a gun salute at Edinburgh Castle and a flypast by the Red Arrows.
Edinburgh City Council has said those wishing to view the processions should plan ahead.
Lord lieutenant Robert Aldridge said: "The eyes of the world will be upon us once again as we mark the coronation of His Majesty King Charles III and Her Majesty Queen Camilla.
"I'm quite sure it will be another proud day for the capital.
"Given the scale and significance of these ceremonial events, we have to be prepared for disruption across the city, but particularly in the Old Town.
"We're working with our partners to manage this as best we can and to keep residents, businesses and visitors updated on the events.
"For those who wish to enjoy the Royal and People's Processions, I urge you to please plan ahead and keep an eye on our website and social media channels for the latest advice and guidance."