Prince Philip impatiently swears at photographer: 'Just take the f***ing picture' - video
The 94-year-old was in no mood to be left waiting around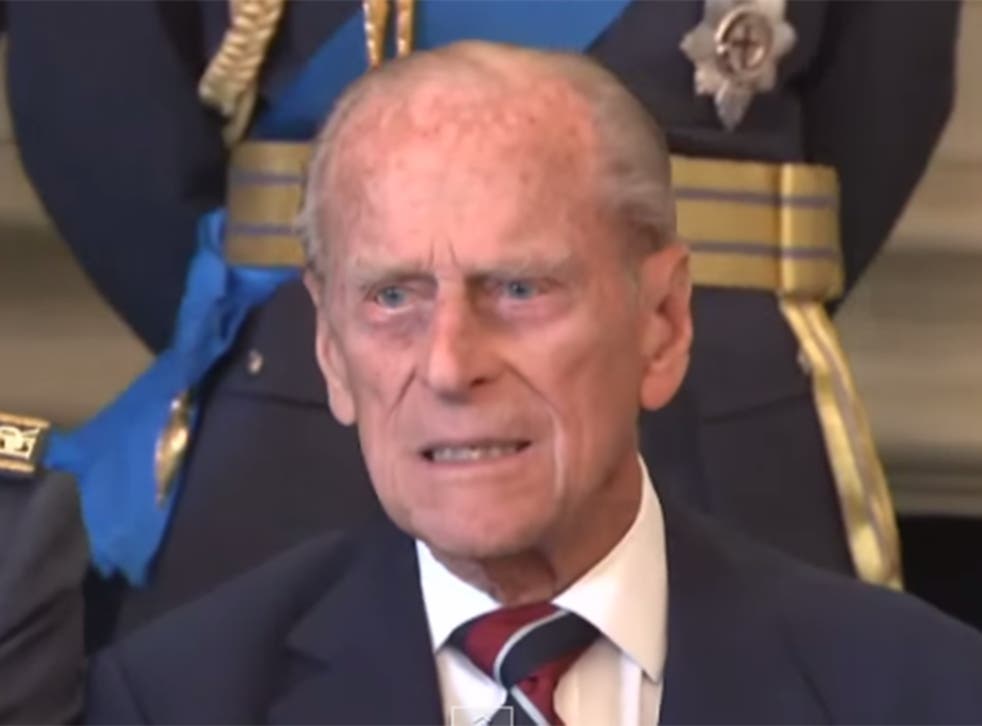 While the Battle of Britain lasted three months, testing the resolve of millions of Londoners and the RAF, waiting for a photograph to be taken for just a few minutes was enough to test the patience of the Duke of Edinburgh.
Prince Philip was at a photocall at the RAF Club to commemorate the 75th anniversary of the infamous battle between the Luftwaffe and the British air force when he became irate at how long it was taking to pose for a photograph with some war veterans.
Alongside Prince William, Prince Edward and Edward's wife Sophie, the Duke of Edinburgh pointed at a man and said, "Just take the f***ing picture!" He looked visibly distressed at the time it was taking, while others laughed at Duke's outburst.
The Battle of Britain
In the Summer of 1940, following resounding military victories against Denmark and Norway, Nazi Germany set its sights on Britain.
Hitler's early-war momentum was driven by the power his airforce, the Luftwaffe. And so he would deploy them again in an attempt to intimidate Britain into peace negotiations. But up against the RAF's industrious Hawker Hurricane and adaptable Supermarine Spitfire, the Nazi fighters and bombers failed.
In pictures: Prince Philip's gaffes

Show all 15
The Battle of Britain - named by Winston Churchill before it even began - was the first major defeat for Germany in World War II, and although the war continued for five more years, it is widely seen as one of a just a handful of 'turning points' for the allied forces.
Register for free to continue reading
Registration is a free and easy way to support our truly independent journalism
By registering, you will also enjoy limited access to Premium articles, exclusive newsletters, commenting, and virtual events with our leading journalists
Already have an account? sign in
Register for free to continue reading
Registration is a free and easy way to support our truly independent journalism
By registering, you will also enjoy limited access to Premium articles, exclusive newsletters, commenting, and virtual events with our leading journalists
Already have an account? sign in
Join our new commenting forum
Join thought-provoking conversations, follow other Independent readers and see their replies