Prison officers 'hallucinate and go hysterical' after inhaling inmates' legal highs
'We had an officer who we believe was exposed to it, during the night he said he got a fierce burning sensation in his head which felt like his head was covered with nits'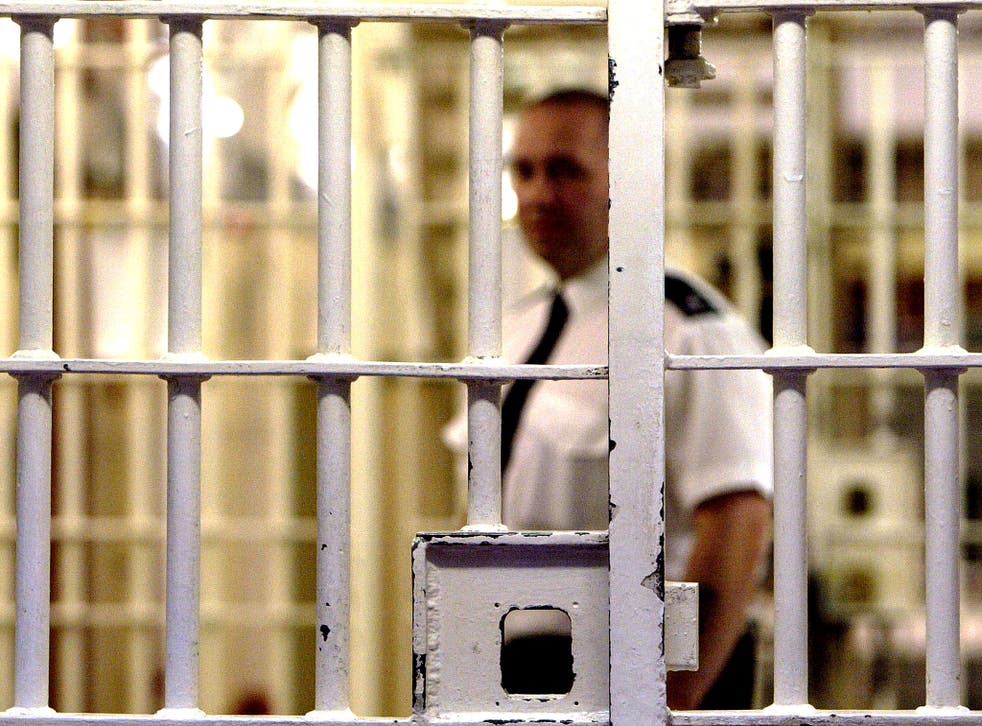 Prison officers have gone "hysterical" and had their "emotions run away with them" after inhaling 'legal highs' while entering inmates' cells, staff at a jail have claimed.
Andy Baxter, chairman of the Prison Officers' Association at Holme House prison in Teeside, told BBC Tees radio breakfast show that officers at the jail have become disoriented when they inadvertently breathed in the drug Spice, which prisoners had been smoking.
Spice, a laboratory-created substitute for cannabis, is a psychoactive substance in which the chemicals are slightly altered to side-step a ban under the Misuse of Drugs Act 1971.
These drugs cannot, however, be sold for human consumption, and are often marketed as incense, salts or plant food.
A general ban on legal highs proposed by the government is currently going through parliament, but the Prison Service acknowledged that it needed to do more to tackle the issue.
Mr Baxter told BBC Tees that a number of prison officers at Holme House had reported being exposed to Spice.
He said: "They report feeling dizzy, getting quite a blinding headache. A couple of them have been quite hysterical, their emotions run away with them.
"We had an officer who we believe was exposed to it, during the night he said he got a fierce burning sensation in his head which felt like his head was covered with nits and spent the night tearing at the top of his head."
In his annual report for 2014-15, outgoing Chief Inspector of Prisons Nick Hardwick warned that the rising level of violence in prisons fuelled by a rapid increase in use of legal highs had contributed to an overall decline in safety in the country's jails.
Mr Baxter said inmates on 'legal highs' could turn very aggressive towards prison officers and that some had been injured by prisoners while they were under the influence of the drug.
"We have had a couple of cases where prisoners get super-human strength," he said.
"We have incidents where it has taken seven or eight staff to restrain one slightly-built prisoner.
"It's very, very difficult for us to try to find safe ways to work around it," he added.
"You don't see a cloud of smoke. They report smelling a sweet smell, something like a floral disinfectant, after a couple of breaths they start to feel dizzy and get headaches."
Mr Baxter said some ex-prisoners are deliberately getting themselves sent back to prison in order to smuggle drugs into the jail to settle debts with other prisoners.
One ex-prisoner, from Stockton, who spent time in several prisons for drugs offences, told BBC Tees: "The jails are absolutely choc-a-bloc now with the drugs. It's mainly the legal highs. The Spice.
"It effects different people different ways. When I had it I basically near enough hide under my bed. My heart was coming through my chest, my head was pounding and I had to switch my telly off because the noise was echoing round the room. It was awful."
He said he had seen inmates go "berserk" while high. Others had "dropped down dead, had heart attacks, gone into comas, gone loopy".
In his final annual report, Mr Hardwick said: "In 2014-15 the rapid increase in availability of new psychoactive substances – new drugs such as Spice and Black Mamba that are developed to mimic the effects of illegal drugs such as cannabis, heroin or amphetamines and may have unpredictable and life-threatening effects – has had a severe impact and has led to debt and associated violence."
He warned that such drugs were a lucrative market for organised criminal gangs because they are cheap to buy on the outside and legal.
A Prison Service spokesman said: "Governors use sniffer dogs, cell searches and mandatory drugs tests to find drugs in prison and punish those responsible.
"We have also passed laws so that people who smuggle packages over prison walls, including drugs, face up to two years in prison.
"However, it's clear we need to do more.
"The Justice Secretary has asked the Ministry of Justice to look at how we can ensure prisons have the right tools in place to tackle this problem."
Register for free to continue reading
Registration is a free and easy way to support our truly independent journalism
By registering, you will also enjoy limited access to Premium articles, exclusive newsletters, commenting, and virtual events with our leading journalists
Already have an account? sign in
Register for free to continue reading
Registration is a free and easy way to support our truly independent journalism
By registering, you will also enjoy limited access to Premium articles, exclusive newsletters, commenting, and virtual events with our leading journalists
Already have an account? sign in