Record 1.47 million visas issued for work, study, family or resettlement
It is the seventh successive record high for a 12-month period.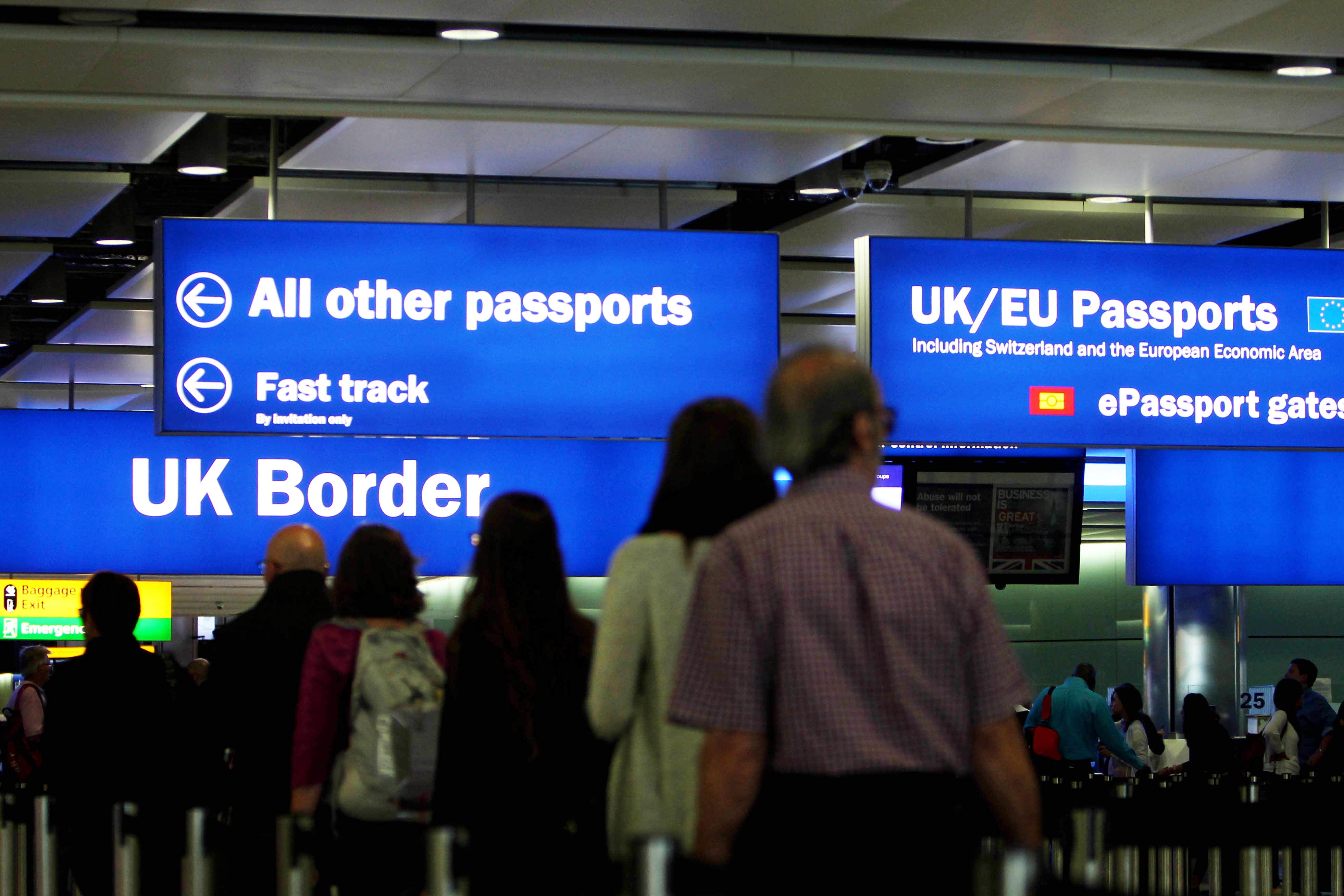 A record 1.47 million visas were issued in the year to March 2023 to people coming to the UK for work, study or family reasons, or through one of the Government's settlement schemes, Home Office figures show.
The total is up 53% from 960,133 in the year to March 2022, and is the seventh successive record high for a 12-month period since comparable data began in 2005.
Study visas accounted for the largest proportion, at 632,006 or 43% of the total, followed by work visas (487,771, or 33%) and visas issued under the Ukraine schemes (198,358, or 13%).
Some 47,227 (3%) visas were granted to British National Overseas status holders from Hong Kong, 31,550 (2%) were under the EU Settlement Scheme, and 4,562 (0.3%) were under other settlement schemes.
In addition, 65,642 family visas were issued (4% of the total), along with 5,046 visas for dependants joining or accompanying others (0.3%).
The rise in the overall total has been driven by a number of factors.
There have been 139,144 grants of visas under the Hong Kong scheme since its introduction on January 31 2021, while 225,278 visas have been issued under the Ukraine schemes since they began in March 2022.
There have also been sharp increases in the number of study and work visas.
Study visas issued in the pre-pandemic 12-month period of 2019/20 stood at 413,350, before dropping to 255,346 in 2020/21 as Covid-19 restrictions limited international travel and movement.
The number then rose to 470,235 in 2021/22, before hitting a record 632,006 in 2022/23.
A similar trend is evident for work visas, which stood at 184,608 in 2019/20, dropped to 120,829 in 2020/21, then jumped to 276,486 in 2021/22 and a record 487,771 in 2022/23.
Of the the 470,235 study visas issued in 2021/22, 85% (398,173) were for main applicants and 15% (72,062) for dependants.
By contrast, dependants accounted for 24% (149,400) of the 632,006 study visas issued in 2022/23, with main applicants responsible for 76% (482,606).
Home Secretary Suella Braverman announced on Tuesday that overseas students apart from postgraduates on research programmes would be banned from bringing dependants to the UK from January 2024.
A breakdown of the 149,400 study-dependant visas issued in 2022/23 shows that Nigerian nationals made up the largest proportion (45% or 66,796), followed by Indians (28% or 42,381), Pakistanis (7% or 10,370) and Bangladeshis (5% of 6,849).
The increase in work visas has been influenced by a steep jump in the number issued in the "skilled worker – health and care" category.
Some 9,090 visas were granted to medical practitioners in 2022/23, up 47% from 6,192 in 2021/22, while 25,942 were granted to nurses, up 23% from 21,021.
The number of visas granted to senior care workers has more than doubled, from 6,763 in 2021/22 to 17,250 in 2022/23.
Care workers and home carers became eligible for the "skilled worker – health and care" visa in February 2022, meaning the year to March 2023 is the first 12-month period in which they appear in the figures.
The data shows that 40,416 work visas were issued to care workers and home carers in 2022/23 – the largest occupational group to be granted the health and care work visa.