Michael Gove and Keir Starmer criticise Roger Waters amid antisemitism claims
The minister said the rocker was 'falling short' of expectations that people with a significant public profile did not 'abuse their platform'.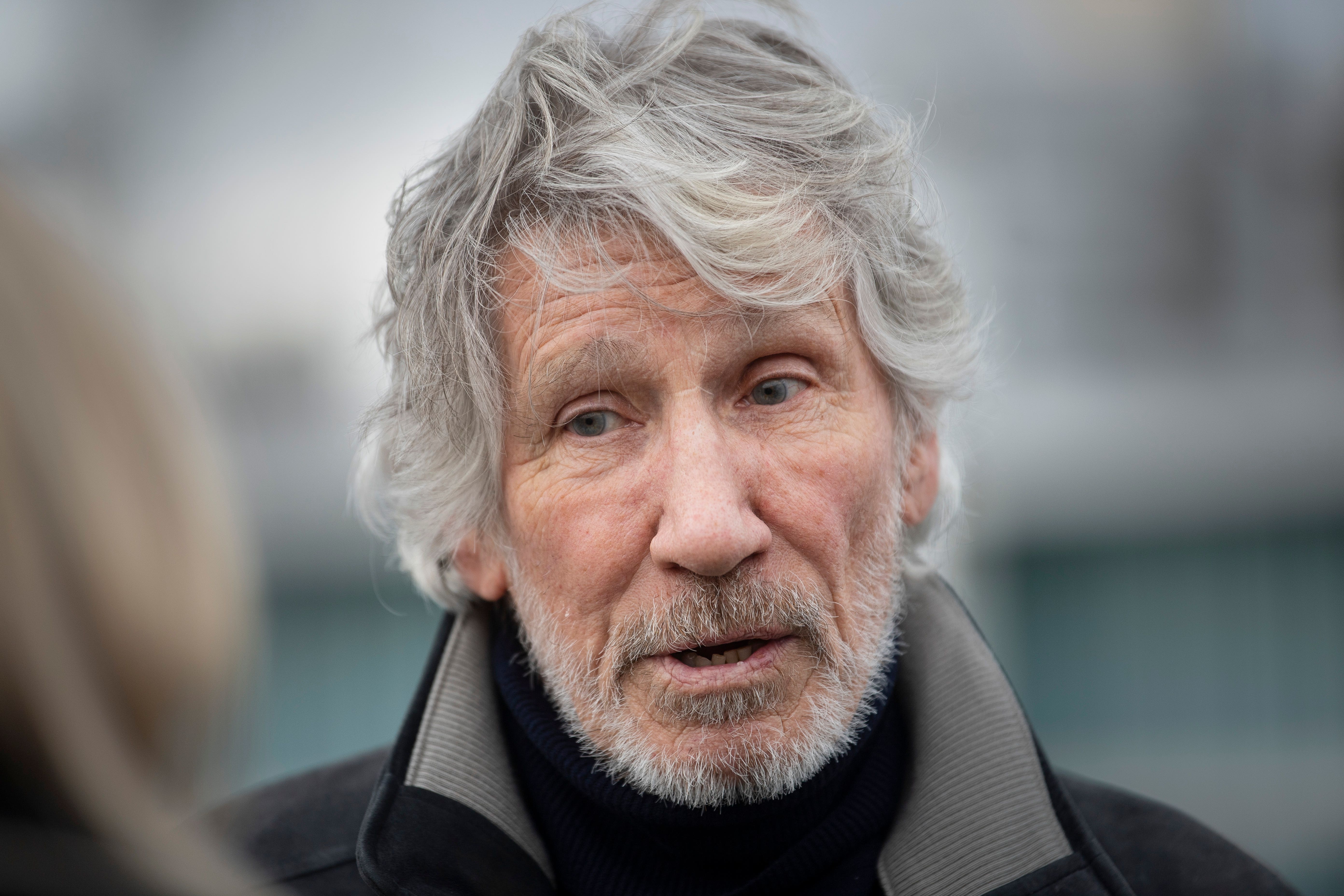 Michael Gove and Sir Keir Starmer have criticised Pink Floyd co-founder Roger Waters amid claims the musician is sharing antisemitic views at his concerts.
The Levelling Up Secretary said the rocker was "falling short" of an expectation that those with a significant public profile "behave responsibly and do not abuse their platform".
Meanwhile, the Labour leader said his party "fully condemns" Waters for having "clearly espoused antisemitic views".
He suggested that shows by the former Pink Floyd bassist should be called off in order to block him from spreading his "troubling" beliefs.
It comes after the Board of Deputies of British Jews wrote to senior politicians warning of concerns among Jewish communities in cities where the musician is scheduled to tour.
In a response, Mr Gove wrote: "The Government is clear that everyone has a clear and fundamental right to freedom of speech and artistic expression, so long as they remain within the boundaries set by law.
"There is also a societal expectation placed on people with a significant public profile to behave responsibly and not abuse their platform. This is an expectation of which Roger Waters is reportedly falling short."
Sir Keir said: "The Labour Party stands with the Jewish community and fully condemns Roger Waters. Many people will think of Roger Waters as famous for being a member of one of the most important bands in history, but he is now more synonymous with spreading deeply troubling antisemitism and that is why I believe this show should not be allowed to go ahead."
Footage shared on social media of Waters, who is scheduled to perform in London and Manchester over the coming week, appears to show him at a recent show saying: "I watched Jeremy Corbyn being cancelled by the Israeli lobby. That is what happened in 2019."
At another concert in Germany he was pictured wearing a Nazi-like costume, dressed in a long black coat with a red armband and brandishing an imitation machine gun.
Labour MP Christian Wakeford has already voiced concerns over Waters' gig at the AO Arena on June 10 and said it should not go ahead.
Addressing the House of Commons, the MP for Bury South said the Star of David on a giant pig, the name of Jewish diarist Anne Frank and an "SS soldier" outfit had been among features of Waters' recent show in Germany.
He suggested some of the imagery was being used to "insinuate that Jewish people run the world", playing into antisemitic tropes.
"The Jewish Representative Council of Greater Manchester has issued a statement condemning his divisive actions," Mr Wakeford said.
"Will the Leader of the House agree with me that concerts like this have no place in our society and shouldn't go ahead, and agree to a debate in Government time on the record levels in anti-Jewish hatred in this country?"
In a statement released several weeks ago, the Board of Deputies made it clear that Waters' performances are "not just concerts, but political rallies in which he gives his worldview".
Waters has claimed the elements of his performance being called into question are "quite clearly a statement in opposition to fascism, injustice and bigotry in all its forms".
"The depiction of an unhinged fascist demagogue has been a feature of my shows since Pink Floyd's The Wall in 1980," he said in a statement following the controversy surrounding his Berlin show.
"I have spent my entire life speaking out against authoritarianism and oppression wherever I see it."
Marie van der Zyl, president of the Board of Deputies, thanked Sir Keir and Mr Gove for their responses on the issue, saying: "We are extremely grateful that both Michael Gove, Secretary of State for Levelling Up, Communities and Local Government and Keir Starmer, the Leader of the Labour Party, have expressed their concern to us directly regarding Roger Waters and his performances.
"I would also like to thank all regional and local politicians who have spoken out against this tour and stood with the wider Jewish community."