'Dystopian' that Starmer cannot say if women have penises, says Labour MP
Rosie Duffield suggested the Labour Party was fearful about speaking out in favour of women's rights.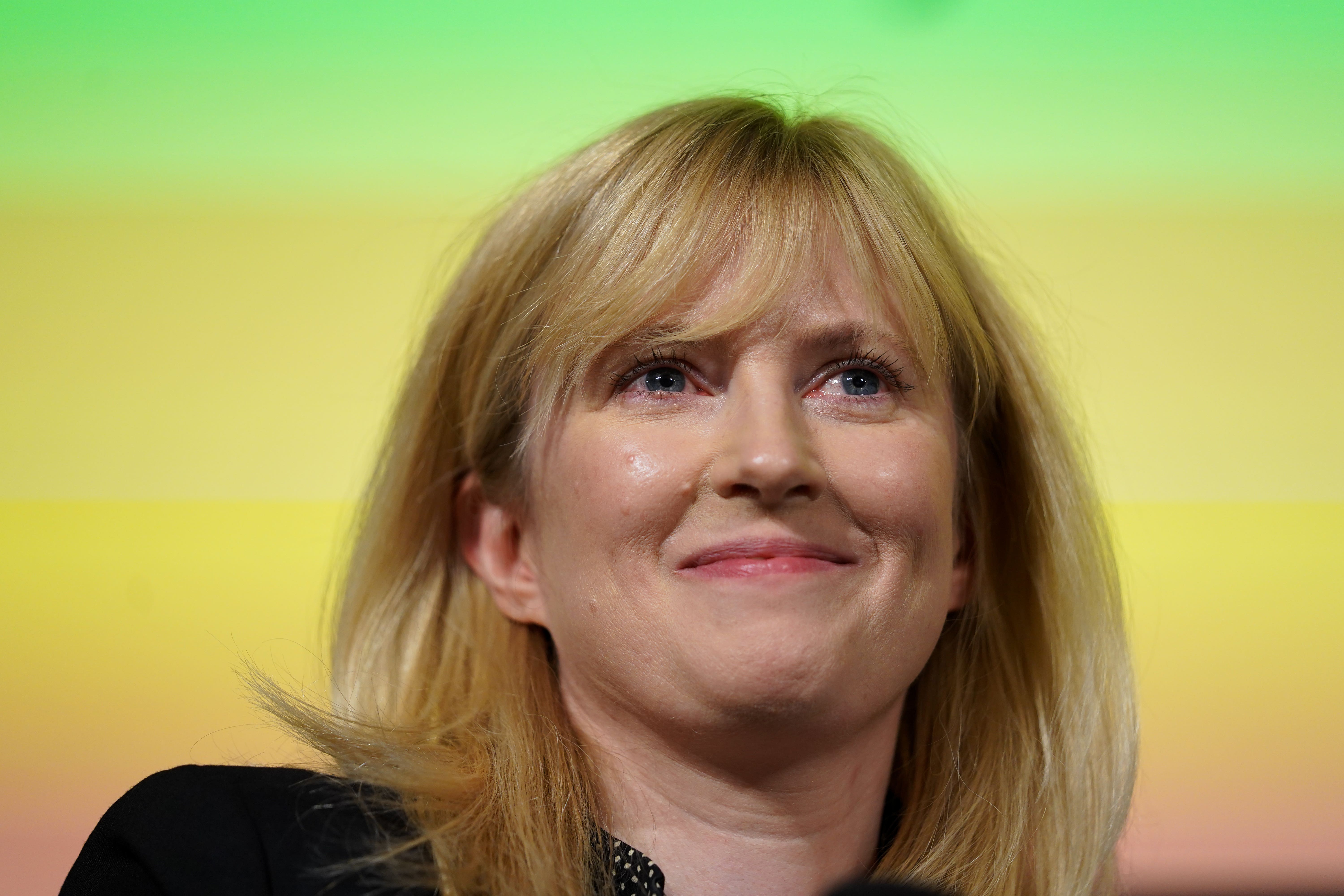 Labour's Rosie Duffield said it was "dystopian" that her party leader Sir Keir Starmer has previously been reluctant to say whether a woman can have a penis.
The Canterbury MP, speaking to TalkTV's Piers Morgan Uncensored programme, said she thought the Labour Party was fearful of trans activists due to having a number of male senior leaders.
During the interview on Wednesday, she was shown a clip of a past interview on LBC in which Sir Keir appeared reluctant to say whether women can have penises.
Ms Duffield, asked for her reaction to Sir Keir being "unable to say whether people with penises are women", said: "Speechless really.
"It just seems kind of mad. It's dystopian.
"I don't know what to make of it. Half the time it just seems funny, half the time it's really scary."
Sir Keir has previously said, when posed with anatomical questions on trans issues, that he did not think that "discussing this issue in this way helps anyone in the long run".
He recently spoke about holding concerns about the Scottish Parliament passing a Bill to lower the age someone can legally change their gender from 18 to 16.
The Gender Recognition Reform (Scotland) Bill was blocked by the UK Government after it was deemed to interfere with Westminster-set equalities legislation.
Ms Duffield has faced both abuse and praise for standing up for women's rights and women's spaces in the debate over transgender rights.
She said Sir Keir phoned her when the level of abuse became "really bad" but said he "won't show public support" for her.
The politician put the party hierarchy's decision not to offer her position support down to Labour being led by a number of senior male figures.
Asked why Labour were not being more vocal about a perceived erosion of women's rights, Ms Duffield said: "I think it is fear, I think all of it is fear.
"I think the fact we have so many senior men … so the chiefs of staff, the general secretary, Keir himself, his head of comms — they are all men.
"They are all men who are based in London. I don't think they are listening to people, I don't think they are hearing people."
The backbencher, who was elected to the Commons in 2017, suggested women could feel they are not being represented if their rights are eroded in the face of the trans agenda.
"More people in this country are women and women will knock on doors, campaign, donate to parties and vote," she told TalkTV.
"If women don't feel that we're represented, that's a serious state of affairs politically."
It is far from the first time that Ms Duffield has criticised the party's position on trans issues.
Ms Duffield has accused male party colleagues of trying to drown her out during a Commons debate last week when she spoke to back the Government's move to block the gender reforms proposed in Edinburgh.
In an article written for the Unherd website, Ms Duffield said she felt "cold-shouldered by the Labour Party" and compared her membership to being in an abusive relationship.
Sir Keir, asked about her article on Monday, called for the party to debate the trans issue "with respect and tolerance".