Rough sleeping is a national embarrassment – why is the government not doing more to find a solution?
Analysis: Theresa May has said some of the right things about this particular 'burning injustice', but as John Rentoul explains, her actions have fallen woefully short
Wednesday 19 December 2018 00:03
comments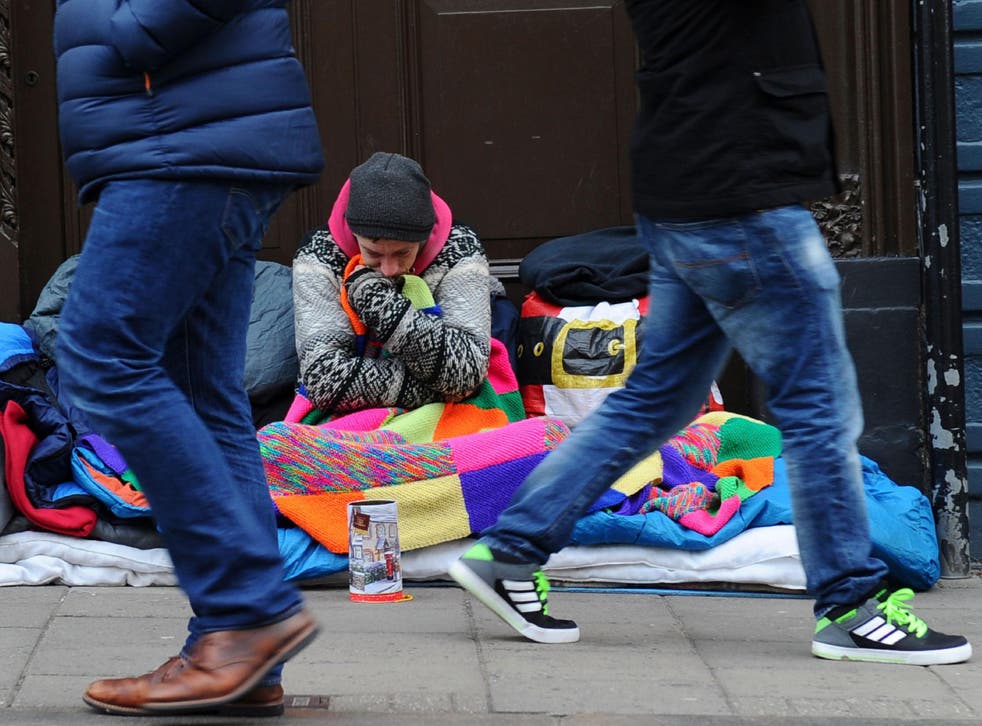 A year ago this week Jeremy Corbyn raised the subject of rough sleeping at Prime Minister's Questions. Having passed the people in sleeping bags on my way into the House of Commons through the tunnel from the underground station, I was disappointed with Theresa May's reply.
She responded with irrelevant statistics about homelessness – which is a related but different problem – that she said had "peaked" under the Labour government. Yes, they had, early in the Labour government, since when they had come down; and now, under a Conservative government, they are rising again. Today The Independent reports that child homelessness is at a 12-year high.
But homelessness is not the same as rough sleeping. Most people officially classified as homeless are in temporary accommodation. The numbers in this desperate situation are a national disgrace too but Corbyn was asking specifically about rough sleepers.
Join our new commenting forum
Join thought-provoking conversations, follow other Independent readers and see their replies