Tiny sea louse behind price rise of salmon as global stocks infested with parasite
Supplies fell worldwide by nine per cent in 2016 and are set to fall further this year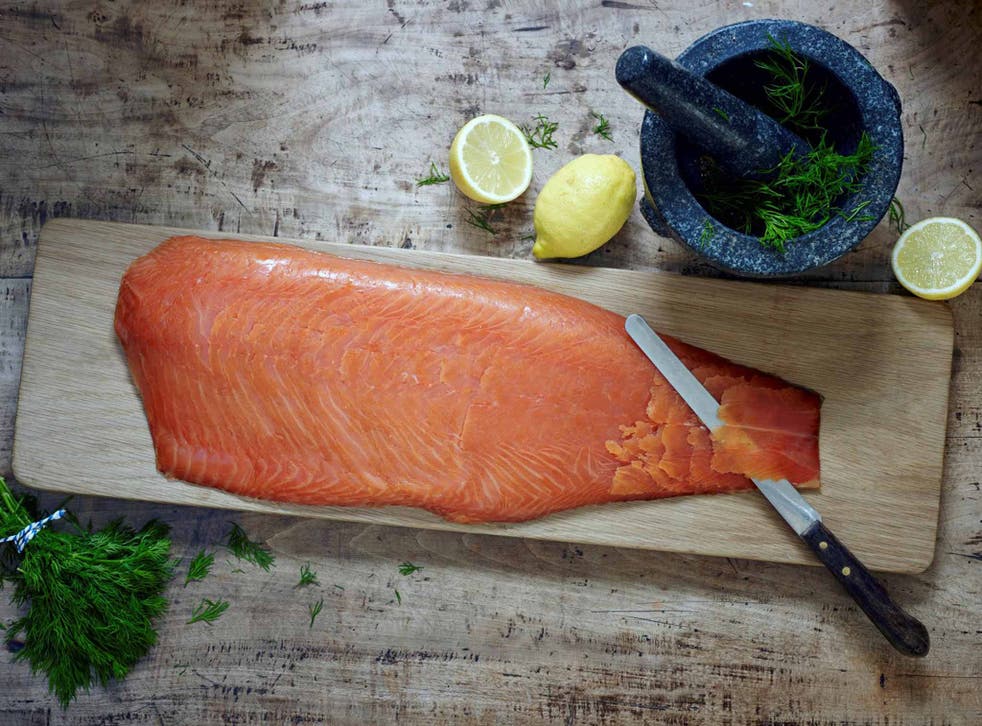 The price of salmon is set to leap because of tiny sea lice that are decimating stocks around the world.
The miniscule 1.5cm parasite killed off huge numbers of the pink fish last year as worldwide supplies fell by nine per cent.
This led to wholesale price rises of up to 50 per cent.
The tiny sea louse hit two of the world's biggest producers as Norway and Scotland both reported severe problems.
Chile - the world's largest producer of farmed salmon - also grappled with a deadly algae bloom which affected production, further depleting the global stock.
Otherwise known as lepeophtheirus salmonis, the distant cousin of the wood louse feed on the blood and tissue of the salmon.
Farmers have tried several methods to eradicate the bug, including buying smaller fish which eat the lice, with varying degrees of success.
The top five salmon farms in Norway produced 60,000 tonnes less fish than expected in 2016, a six per cent drop.
The world's biggest food fights

Show all 11
And Scotland saw a four per cent decrease in 2015 to 171,722 tonnes of salmon, partly caused by another parasite.
First found in the UK five years ago, both are becoming more prevalent in UK fish farms with experts blaming rising sea temperatures.
And not just the parasite which is killing the fish, one of Scotland's top producers, Marine Harvest, accidentally killed 175,000 salmon while trying to eradicate the lice.
It means that for consumers could be hit in the pocket, as supermarkets are forced to raise prices to cover costs.
Lance Forman, owner of H Forman & Son which supplies smoked salmon to several major supermarkets, said costs had risen by 17 per cent in the past year, but could have been higher had retailers and suppliers not absorbed some of the cost.
"There's also shrinkflation. Shops know customers only want to pay £4 for a pack and so rather than put the price up they make the packet size smaller," he told The Guardian.
Join our new commenting forum
Join thought-provoking conversations, follow other Independent readers and see their replies