More than 12 million adults don't own a savings account, report says
Almost half of those in the UK who do save are putting away less than £100 a month 
Vicky Shaw
Friday 29 November 2019 08:17 Comments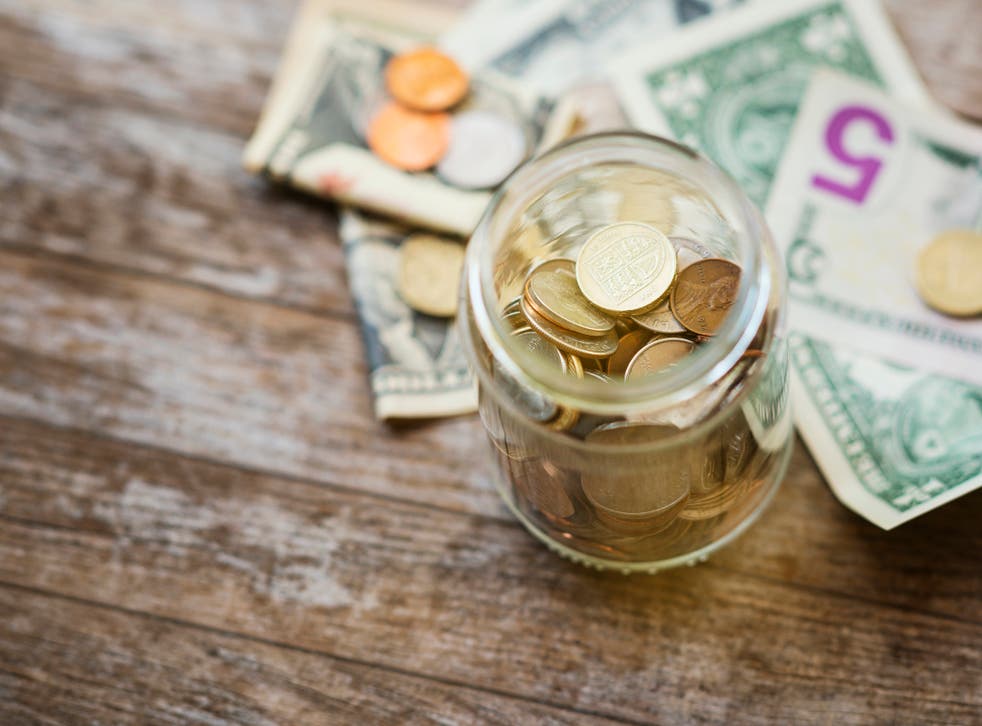 About 12 million adults do not have a savings product to fall back on if times get tough, a report has estimated.
More than a fifth (23 per cent) of adults do not have a savings product such as an ISA or an easy access or fixed-term account, Nationwide Building Society said. This would equate to about 12.1 million people without a savings cushion if the findings from its research were projected across the UK.
Meanwhile, nearly half (48 per cent) of people with a savings product put £100 or less away in it each month, with 24 per cent saving nothing, Nationwide found.
The findings were drawn from its inaugural savings index, which was compiled using customer data as well as a survey of more than 10,000 people.
UK news in pictures

Show all 50
The index will be released every six months as part of Nationwide's "payday saveday" campaign, which encourages people to put money away in savings on the day they get paid in order to build a financial buffer.
Gemma Pauley, head of the campaign, described the number of people who do not use any savings products as "concerning".
Nationwide's own customer savings data found that people who had reached pension age were more than twice as likely to have more than £1,000 in savings than 20- and 30-somethings. More than two thirds (69 per cent) of 26- to 35-year-olds had less than £1,000 put away, compared with just 32 per cent of people aged 66-75.
But younger people were more likely to be open about their finances: 52 per cent of those aged 18-34 said they talk about their personal challenges of saving money with friends. This compares with only 20 per cent of those aged 55 and above.
Press Association
Register for free to continue reading
Registration is a free and easy way to support our truly independent journalism
By registering, you will also enjoy limited access to Premium articles, exclusive newsletters, commenting, and virtual events with our leading journalists
Already have an account? sign in
Register for free to continue reading
Registration is a free and easy way to support our truly independent journalism
By registering, you will also enjoy limited access to Premium articles, exclusive newsletters, commenting, and virtual events with our leading journalists
Already have an account? sign in
Join our new commenting forum
Join thought-provoking conversations, follow other Independent readers and see their replies