Schools who exclude children to boost results should be fined, children's commissioner for England says
'I will be calling on the Government to set out what measures it will take, including looking at the possibility of financial penalties for schools,' says Anne Longfield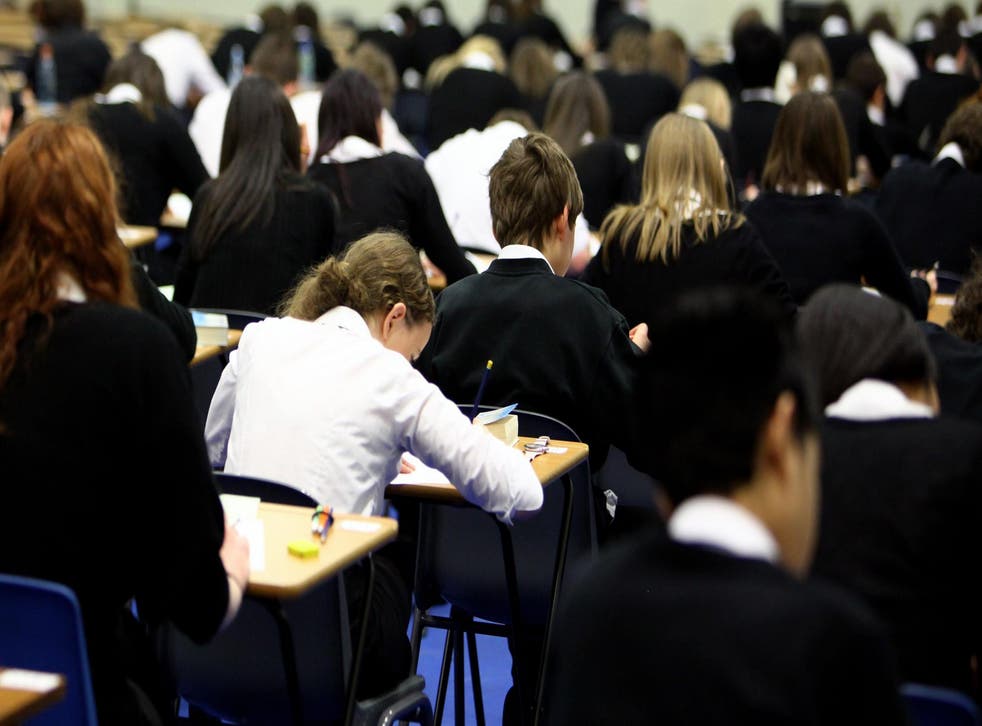 Schools which remove poorly performing pupils to improve their exam results should be fined, according to the children's commissioner for England.
Referred to as "off-rolling", schools are reportedly using informal methods so the student's departure does not count as an official exclusion.
It is "increasingly clear that some schools are gaming the system by taking children they think won't get good results off their rolls before they sit their exams," Anne Longfield told The Observer.
She added: "I will be calling on the Government to set out what measures it will take, including looking at the possibility of financial penalties for schools, to ensure this practice stops now and does not become an acceptable part of the school system."
Children with special educational needs and disabilities (Send) are believed to be most at risk from the practice, she said.
Richard Oldershaw, a senior legal consultant with the Child Law Advice Service (CLAS), told The Guardian that in more than 1,000 recent calls relating to exclusions from primary schools, "the adviser concluded that the school may have acted unlawfully".
Statistics from the Department for Education (DfE) showed that the rate of exclusions has remained steady since 2010.
But Mr Oldershaw said: "Evidence from CLAS suggests the number of children excluded from schools is likely to be significantly higher than this figure, as unofficial or unlawful exclusions by schools are not recorded in government data."
The most expensive schools in the world

Show all 10
Research from think tank Education Datalab revealed 125 schools would see GCSE pass rates plummet by at least five percentage points if they included results of students who had left prematurely.
Published last year, the statistics focused on a group of 20,000 children who left secondary school early, with only 6 per cent achieving five GCSEs or more.
A spokesman for the DfE confirmed that an independent review of exclusions was going ahead.
"We will be launching an externally led review aimed at improving practice in exclusions through sharing best practice nationwide, focusing on the experiences of those groups who are disproportionately likely to be excluded," they added.
Register for free to continue reading
Registration is a free and easy way to support our truly independent journalism
By registering, you will also enjoy limited access to Premium articles, exclusive newsletters, commenting, and virtual events with our leading journalists
Already have an account? sign in
Register for free to continue reading
Registration is a free and easy way to support our truly independent journalism
By registering, you will also enjoy limited access to Premium articles, exclusive newsletters, commenting, and virtual events with our leading journalists
Already have an account? sign in
Join our new commenting forum
Join thought-provoking conversations, follow other Independent readers and see their replies