Scottish independence: 97 per cent of Scotland's eligible population register to vote
Chris Green
Friday 12 September 2014 08:30 Comments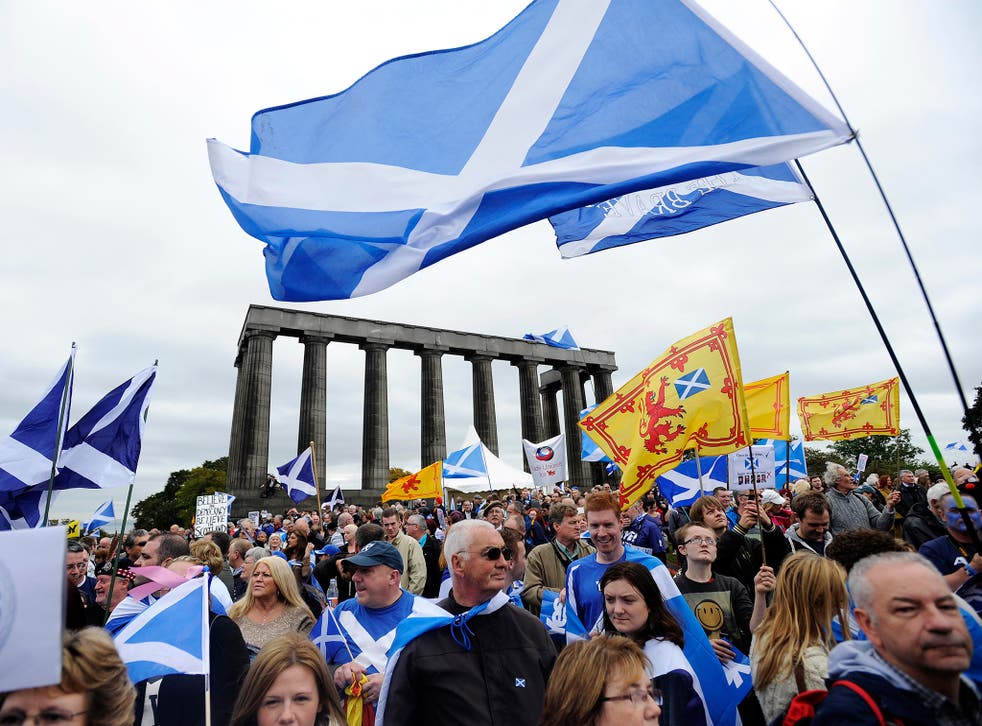 The Scottish independence referendum will be decided by the largest electorate in the country's history, officials have revealed.
More than four million people, 97 per cent of those eligible, have registered to take part in next week's historic vote, according to figures published by the chief counting officer Mary Pitcaithly. Anticipation is building after a series of opinion polls showed how the campaign for Scottish independence has gained ground, making the result too close to call.
A total of 4,285,323 people have registered to vote on 18 September, including 789,024 people who applied for a postal ballot. On the day voters will head to one of the 2,608 polling stations across the country, with extra electoral staff being drafted in to reduce the risk of queues.
Register for free to continue reading
Registration is a free and easy way to support our truly independent journalism
By registering, you will also enjoy limited access to Premium articles, exclusive newsletters, commenting, and virtual events with our leading journalists
Already have an account? sign in
Join our new commenting forum
Join thought-provoking conversations, follow other Independent readers and see their replies