Scottish independence: Alex Salmond pledges not to bring back another referendum if Yes campaign fails
The First Minister was asked whether a No vote would simply mean another referendum being called 'in a few years' time'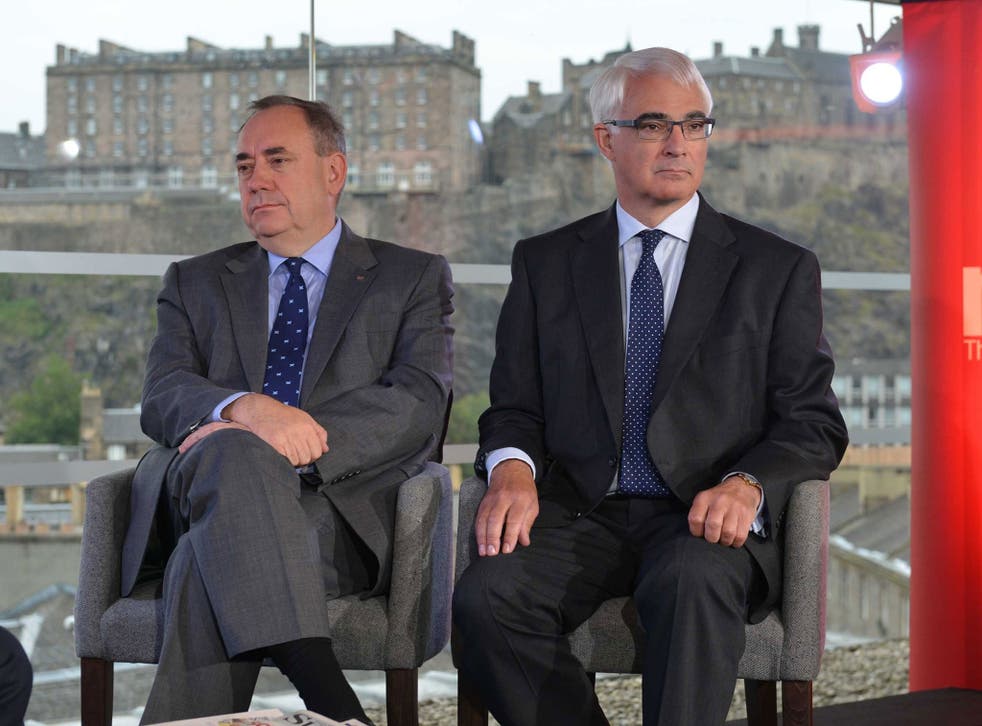 Alex Salmond has pledged not to bring back another referendum if Scotland votes this week to remain in the UK, describing the poll as a "once in a generation" opportunity.
In response to the question of whether or not a narrow victory for the Union would simply result in another referendum being called "in a few years' time", Mr Salmond disagreed, telling the BBC's Andrew Marr show that Thursday's vote may be "perhaps even a once in a lifetime opportunity for Scotland".
With polls suggesting the Yes and Better Together campaigns now stand neck and neck with just four days to go, both sides are targeting an estimated 500,000 undecided voters.
Also appearing on the Andrew Marr show today, the Better Together leader Alistair Darling said "there is no way back" from a vote for independence.
He said that he had always felt "this race would go to the wire" and added that large numbers of voters were "yet to make their minds up because it's that critical".
Asked today if he could pledge that "Alex Salmond will not bring another referendum if you don't win this one", the First Minister said: "That's my view. In my view this is a once in a generation, perhaps even once in a lifetime opportunity for Scotland."
He added: "Harold Wilson famously (said) one vote is enough in a referendum but we're not aiming to win by one vote, we're aiming to achieve a substantial majority if we can.
"If you remember that previous constitutional referendum in Scotland - there was one in 1979 and then the next one was 1997. That's what I mean by a political generation.
"In my opinion, and it is just my opinion, this is a once in a generation opportunity for Scotland."
Scotland's bragging rights

Show all 19
Several new polls show a slim lead for the No camp, with one suggesting the pro-independence side had a lead of eight points - the reverse of the picture in a poll commissioned by Better Together.
No leads by 50.6 per cent to 49.4 per cent, according to Panelbase for the Sunday Times and - with "don't knows" taken out - by 53 per cent to 47 per cent in research by Opinium for the Observer.
An ICM poll for the Sunday Telegraph put the Yes camp in front by 54 per cent to 46 per cent, although it had a smaller than usual sample size of 705.
And a Survation poll commissioned by Better Together found that 54 per cent plan to vote No while 46 per cent intend to say Yes, factoring out undecided voters.
Join our new commenting forum
Join thought-provoking conversations, follow other Independent readers and see their replies