Scottish independence: Pay North Sea revenues straight to Holyrood, says top Tory
Nigel Morris
Thursday 25 September 2014 22:13 Comments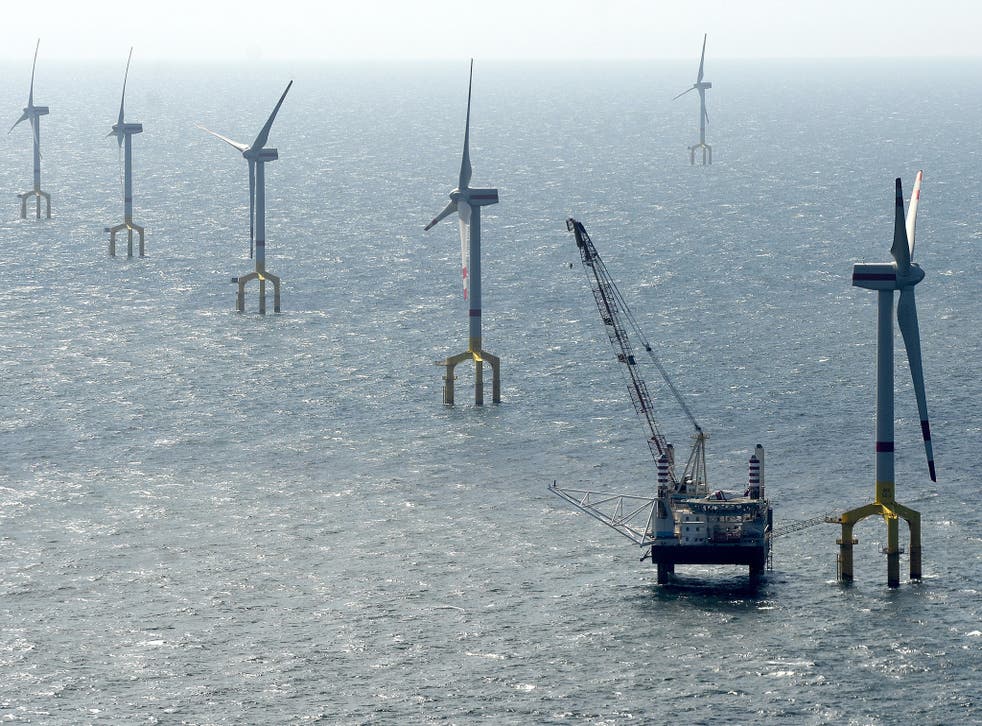 Revenue from North Sea oil and gas fields should be paid directly to Holyrood as part of a deal that sees cuts in taxpayer-funded subsidies to Scotland, an influential Conservative MP has said.
Andrew Tyrie argued that the moves would help to take the sting out of grievances north and south of the border over Westminster's treatment of Scotland.
Writing on The Independent website, he said much greater control over tax and spending should be handed to Holyrood.
Noting the long-standing Scottish complaint that Westminster had unfairly appropriated revenue from the North Sea, he said the cash should be offered to Scotland.
Mr Tyrie, the chairman of the Commons treasury select committee, acknowledged arguments against the move, such as the volatility of oil prices and the "headache" of paying for decommissioning fields which run dry.
Scottish independence: Referendum results in pictures

Show all 15
But he wrote: "They pale into insignificance compared to the benefits of tackling this long-festering perceived injustice."
He said devolution of fiscal powers to Scotland would help to ease grievances in England over the Barnett Formula, under which Scotland receives more public money per head more than the rest of the UK.
He explained: "The more tax-raising powers that are devolved, the bigger the reduction in the amount of block grant covered by the Barnett formula. This – despite its original intentions – has locked in higher public spending in Scotland than any reasonable assessment of relative needs can justify."
The main political parties are urged by Mr Tyrie to honour their pre-referendum "vow" to devolve far greater powers to Scotland "in full, without retrospective qualification or conditionality".
He also suggested a response to demands for "English MPs for English laws". He said only English MPs should take part in the Committee and Report stages of Bills solely affecting England. MPs from other parts of the UK should then be allowed to vote at the Third Reading of Bills, effectively leaving them with the choice of accepting amendments to the legislation or vetoing it in its entirety. This reform would avoid the need to set up an English Parliament, Mr Tyrie said.
Register for free to continue reading
Registration is a free and easy way to support our truly independent journalism
By registering, you will also enjoy limited access to Premium articles, exclusive newsletters, commenting, and virtual events with our leading journalists
Already have an account? sign in
Join our new commenting forum
Join thought-provoking conversations, follow other Independent readers and see their replies