Scottish independence: Poll shows that more Scots would vote Yes than at last year's referendum
'No' side retains a six-point lead thanks to overwhelming opposition to independence of over-60s - the only age-group now against breaking away from the UK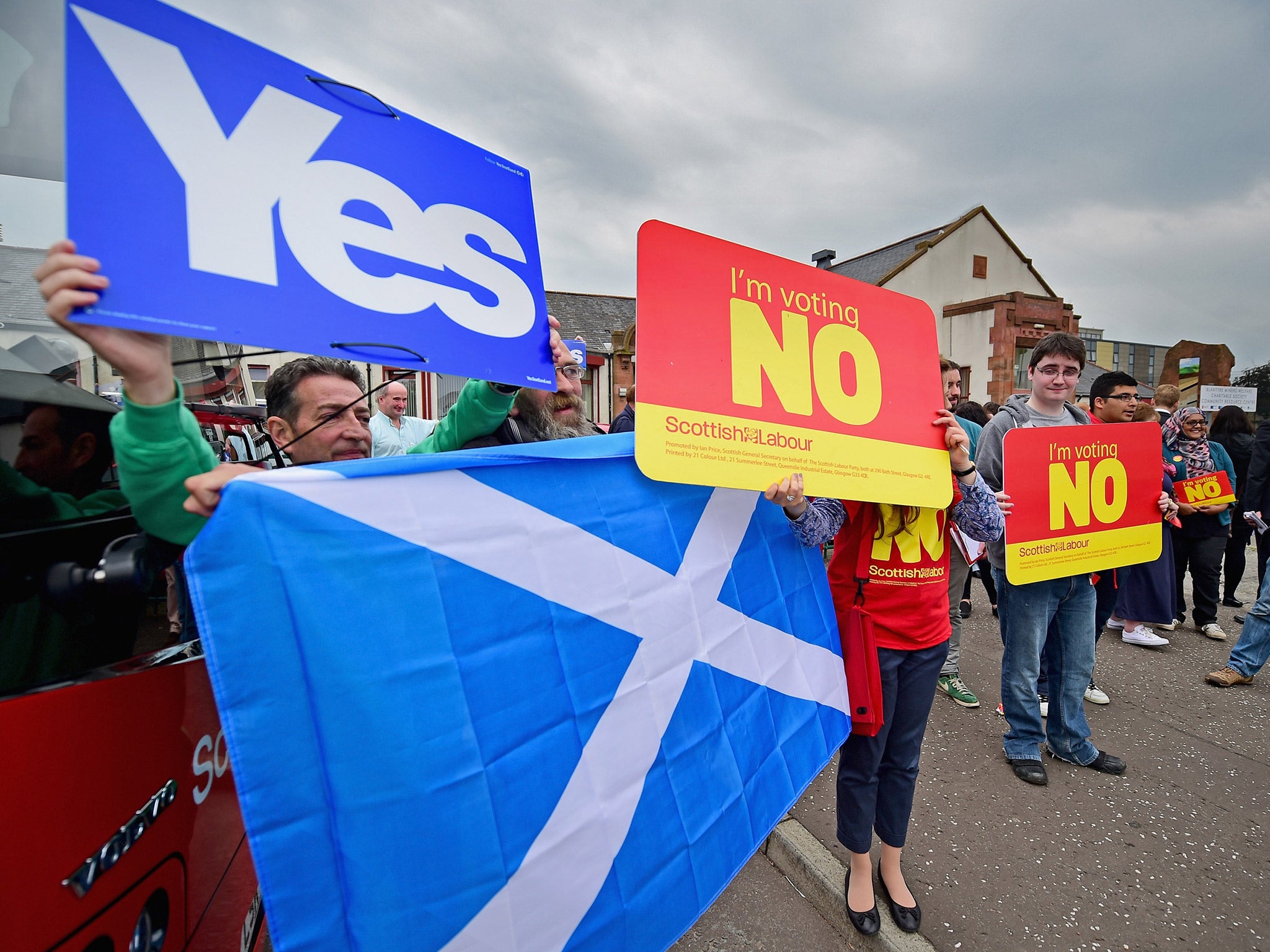 Support for Scottish independence has increased since last autumn's independence referendum, with all ages groups except pensioners now in favour of secession, a new poll shows.
Of those certain to vote, 47 per cent would vote to break away from the UK - an increase of 2 percentage points compared to September's vote.
A majority - 53 per cent - still oppose independence, down two points on the referendum, according to a poll for Sunday Post newspaper.
The survey, of 1000 Scots, suggests the over-60s are the last remaining bulwark against independence, with every other age group now in favour of Scotland becoming a separate state.
Pensioners are overwhelmingly opposed to independence, by 68pc to 32pc among those certain to vote, according to the poll.
By contrast, the "Yes" camp leads by 54pc to 37pc among 18-24 year-olds, 47pc to 44pc among 25-39 year-olds, and by 50pc to 44pc among 40 to 59 year-olds.
The totals exclude those who said they would not be certain to vote.
Polling carried out after the plebiscite showed that if only under-40s had voted, Scotland would have opted for separation.
An SNP spokesman said told the paper that the Scottish people would have to vote for another referendum at an election before another one would be held.
That could happen at the elections for the Scottish Parliament next year.
Join our commenting forum
Join thought-provoking conversations, follow other Independent readers and see their replies