Scottish independence: Tory revolt against 'devo max' grows as Rail Minister Claire Perry joins
She said: Scotland should not be offered "promises of financial party bags"
Andrew Grice
Friday 19 September 2014 08:38 Comments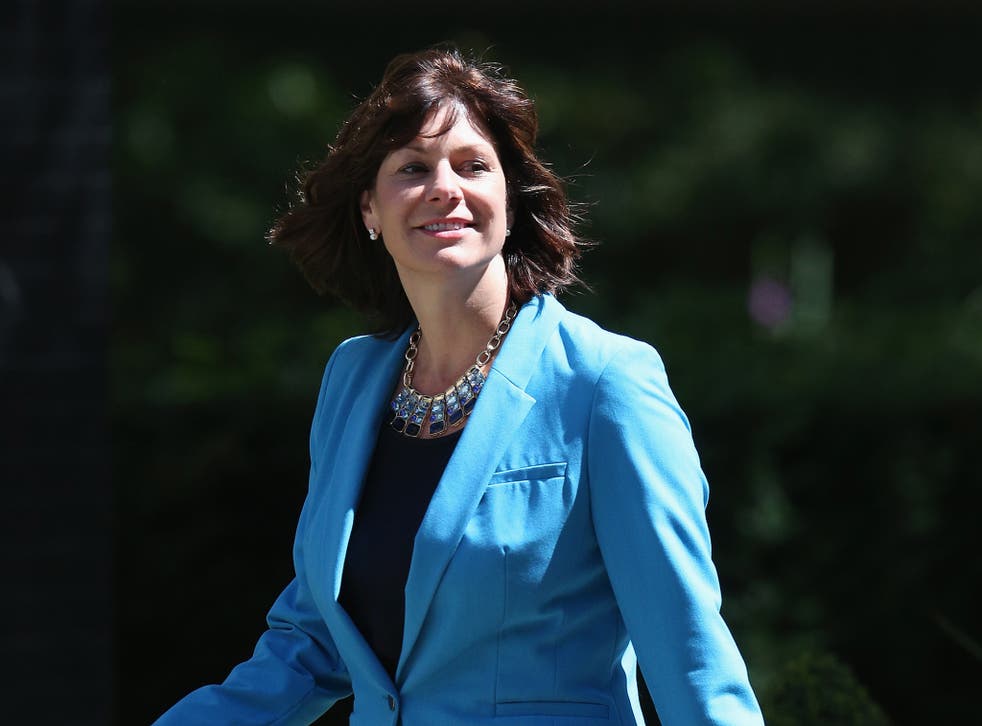 The Conservative Party revolt against David Cameron's promise of further devolution to Scotland grew today as one of his own ministers joined.
Claire Perry, an ally of the Chancellor George Osborne, said Scotland should not be offered "promises of financial party bags", and criticised the "whole raft of goodies on offer for Scotland that will be paid for by us south of the border to appease the Yes voters".
In a last-minute attempt to persuade Scots not to leave the Union, Mr Cameron, Ed Miliband and Nick Clegg promised new powers for the Scottish Parliament and to safeguard the Barnett formula, which gives Scotland more public spending per head of population than England and Wales.
Tory backbenchers, who have already demanded an English Parliament, rallied behind Ms Perry. Anne-Marie Morris, MP for Newton Abbot, said the "devo max" policy was "not thought through" and many of her constituents felt it was unfair.
James Gray, MP for North Wiltshire, said: "Talk about feeding an addiction. The more you give them, the more they want, and we would be back with calls for independence within a decade or sooner." He added: "For too long the rights of 55m English have been subordinated to the shouting of 4.5m Scots. That must end."
Michael Fabricant, a former Tory vice-chairman, said: "Even if Scotland votes No, serious questions will be asked about the complacent mishandling of the vote by No10 and the incompetence by [Ed] Miliband."
Register for free to continue reading
Registration is a free and easy way to support our truly independent journalism
By registering, you will also enjoy limited access to Premium articles, exclusive newsletters, commenting, and virtual events with our leading journalists
Already have an account? sign in
Join our new commenting forum
Join thought-provoking conversations, follow other Independent readers and see their replies