Scottish Independence: #YesBecause hashtag shows 'unfiltered reality' of Yes campaign
Social media users told world why they want independence next month
Antonia Molloy
Friday 22 August 2014 09:05 Comments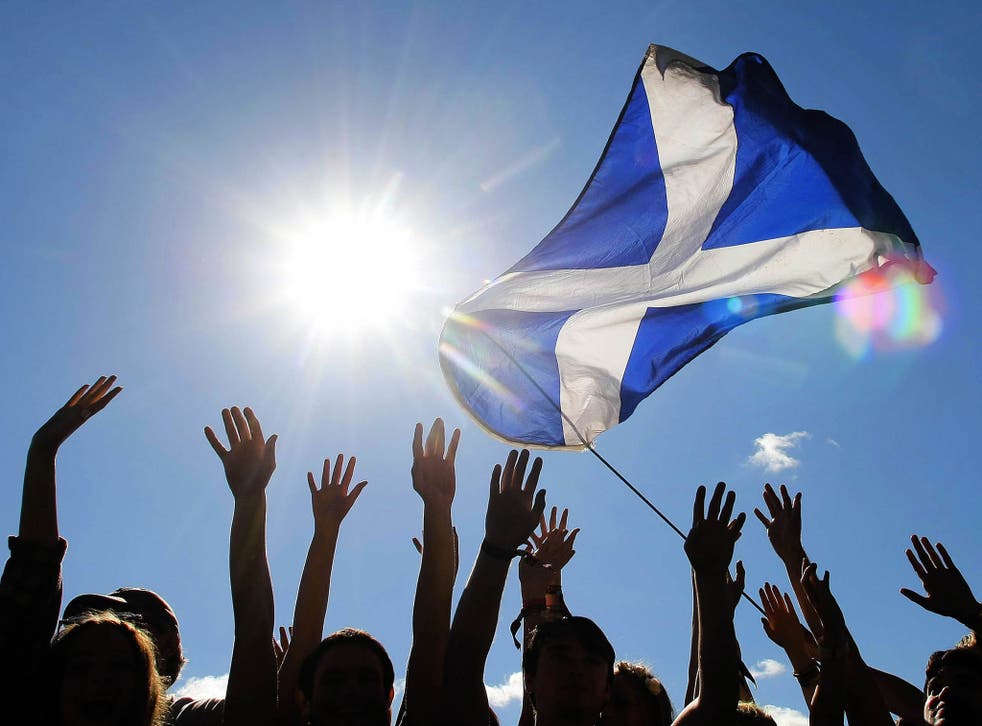 Scots backing independence in next month's independence vote have taken to social media to tell the world exactly why they will be voting "Yes".
Using the hashtag #YesBecause, Scots on Twitter, Facebook and Vine today outlined their reasons for going it alone and voting for independence on 18 September.
Inspired by previous hashtag campaign #IndyReasons, the online project was set up by National Collective - a non-party movement for artists and creatives - as a means of showcasing "the diversity of the Yes movement" in the face of negative press.
From 9am, users were invited to create tweets, Facebook status updates, photographs and films explaining their reasons for voting "Yes" and after just an hour #YesBecause was trending on Twitter.
Many users voiced their disillusionment with the Establishment.
And they expressed their hopes and dreams for the future of an independent Scotland.
The hashtag campaign comes as Alex Salmond claimed Scotland would be the wealthiest country in the world ever to declare independence if the country votes "yes" in the referendum.
The Scottish First Minister made the comment to MSPs gathered at the Scottish Parliament for the final time before the vote.
Register for free to continue reading
Registration is a free and easy way to support our truly independent journalism
By registering, you will also enjoy limited access to Premium articles, exclusive newsletters, commenting, and virtual events with our leading journalists
Already have an account? sign in
Join our new commenting forum
Join thought-provoking conversations, follow other Independent readers and see their replies