Scottish referendum: Nicola Sturgeon edges closer to SNP leadership following Alex Salmond's resignation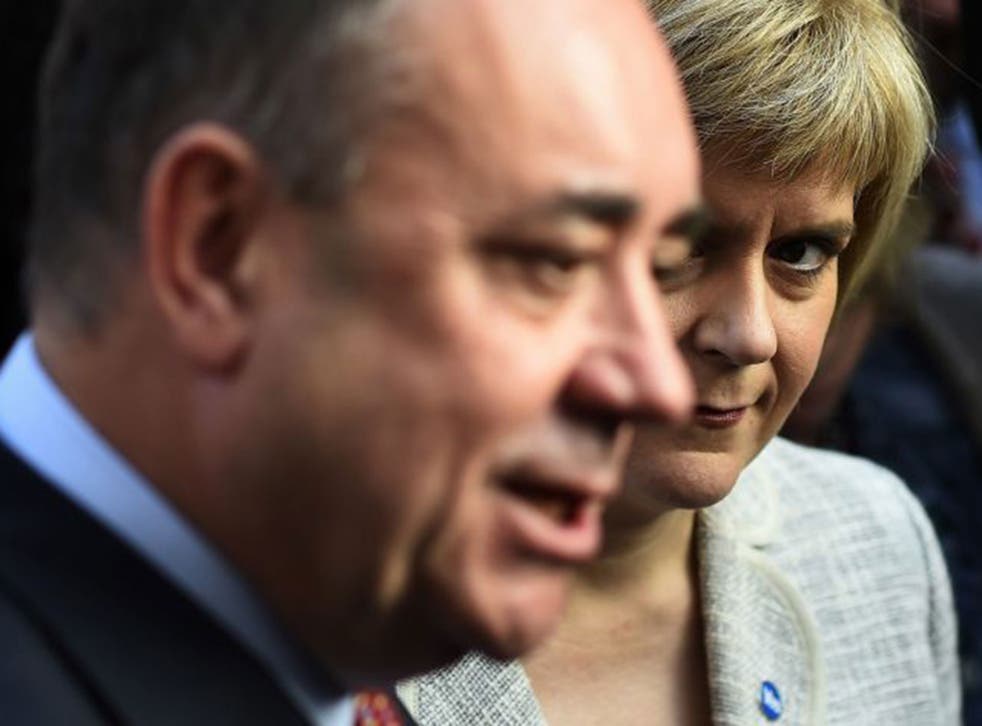 The chances of Nicola Sturgeon becoming the new leader of the Scottish National Party increased last night after Mike Russell, the Scottish Parliament's Education Secretary, told The Independent on Sunday: "I will not be standing – I will be supporting Nicola."
Mr Russell, who challenged Alex Salmond for the leadership in 2004, was widely regarded as a likely challenger after Friday's announcement that Mr Salmond had decided to stand down as both First Minister and the SNP's leader.
In a further boost for Ms Sturgeon, the former SNP leader Gordon Wilson, who led the nationalists from 1979 until 1990, yesterday said that he believed she would become the next leader.
Mr Wilson said that although Ms Sturgeon, the party's current deputy leader and Deputy FM of the Scottish Parliament, might want a leadership contest in order to help to confer legitimacy on her leadership, he believed she would be elected unopposed.
Mr Russell said he was "hard-pressed to think of anyone" in the party who would wish to take on Ms Sturgeon, and said that if anyone did, they were likely to lose.
Other potential leadership candidates have already ruled themselves out. The Health Secretary, Alex Neil, has said that he would back Ms Sturgeon, while the former SNP leader John Swinney, Scotland's current Finance Secretary, has reiterated that he does not want a second spell at the helm of the party.
The SNP's internal constitution provides for an annual leadership contest to take place should anyone wish to challenge. But there has been no contest since 2004.
The party's executive will shortly draw up a timetable for the leadership ballot, making the annual gathering of nationalists in Perth, which begins on 13 November, effectively a political coronation for Ms Sturgeon.
Given the substantial majority held by the SNP in the Edinburgh Parliament, the vote required in Holyrood to make Ms Sturgeon Mr Salmond's successor as First Minister – the first woman to hold the post – would then be close to assured. Should she become the SNP's new leader, the party would also have to elect a new deputy leader by November.
Join our new commenting forum
Join thought-provoking conversations, follow other Independent readers and see their replies