Scottish referendum results: Banks fail to give guarantees on retaining offices
Jim Armitage
Friday 19 September 2014 22:58 Comments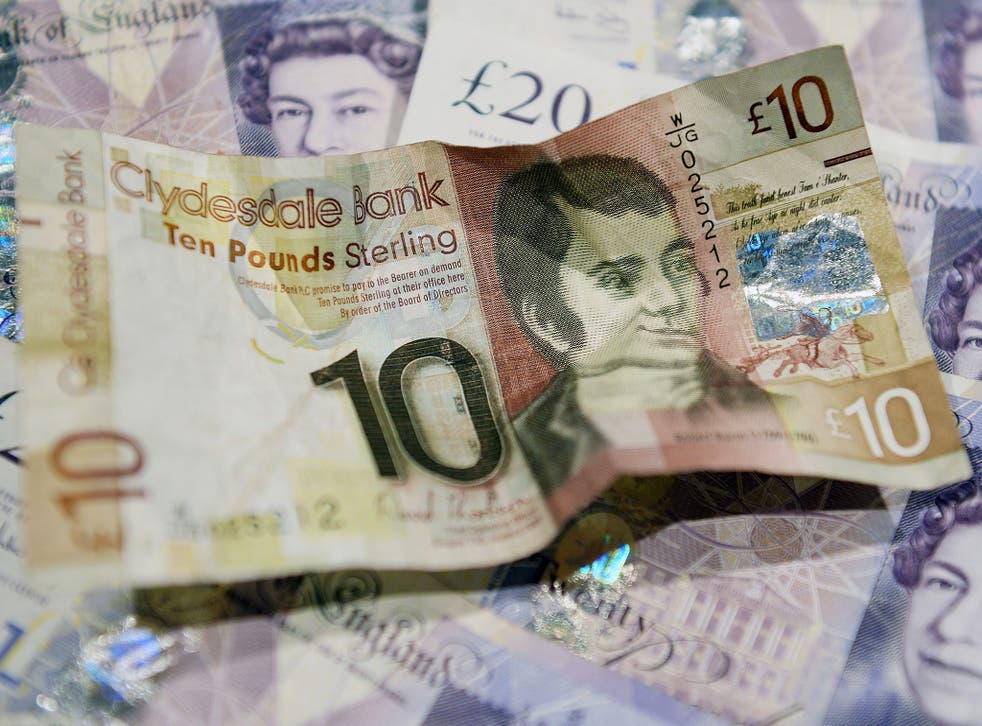 Banks and financial giants refused to give concrete guarantees to retain their headquarters in Scotland despite the No vote – amid ongoing uncertainty around the deals that will be struck between Westminster and Holyrood over more powers for the Scottish Parliament.
Of the major Scotland-based banks, all of whom said they would be moving their registration office south of the border in the event of a Yes vote, only RBS pledged categorically that it would not now be doing so.
The refusal of other financial institutions to unequivocally commit to Scotland illustrated that the No vote – far from restoring stability and continuing the status quo for investors and big business – had generated substantial uncertainty.
Bank sources said there was no way they could give any guarantees when they do not know how much tax-raising power and regulatory influence devo max could give the Scottish parliament. "What if a future Scottish parliament under a new leadership decides it wants to raise corporation tax? We just can't commit until we know whether or not they will be given such powers," one executive told The Independent.
Another bank source expressed surprise that RBS had made its pledge, saying: "I think they've really jumped the gun. We do not know what is coming down the line here with devo max, the resignation of Alex Salmond, it's all still very uncertain. We are going to adopt a wait-and-see approach."
One insurance industry insider said his firm would have to wait and see what impact the devolution deal would have on customers' personal taxes before making a clear pledge not to move business south.
In pictures: Alex Salmond's campaign for Scottish independence

Show all 9
Lloyds, RBS and Clydesdale Bank all made statements that did not go as far as pledging not to move their bases, although Clydesdale is believed to take the view that such a move was now highly unlikely.
Meanwhile, markets staged a small rally yesterday following the No vote. After a strong start, the FTSE 100 index ended the day up 18.63 points, at 6837.92, with shares in RBS ending the session up nearly 3% at 368p.
The pound, which surged overnight as it became clear a No vote was likely, lost much of its gains by the evening as investors turned their attention back to the global economic uncertainty. It had peaked above $1.65 at one stage in the night, but fell back to $1.63.
One analyst said: "We can now turn our attention back to the old fundamentals, which are that inflation here is low, so interests are likely to stay down for a long time. That's taking the pound down to more realistic levels."
Brenda Kelly, chief market strategist at IG Index, said: "Scotland's referendum has upended the UK's constitutional order, but it is clear that equity markets are not particularly bothered about the political implications of further devolution for Scotland and the other UK nations. Although the FTSE has not been able to sustain gains in the direction of 6900, it is still enjoying something of a bounce, as investors in companies with heavy Scottish exposure heave a sigh of relief that currency and contract wrangles are off the agenda."
However, the uncertainty among banks around devo max was also being felt in other businesses.
David Glen, head of tax in Scotland at accountants PwC, said: "Don't underestimate how much Scottish taxes are going to change, regardless of today's no vote. New rates of income tax and a completely different tax on land and property will have most impact.
"Businesses will need to have resources in place to ensure their payroll systems are equipped to deal with both Scottish and other UK taxpayers by April 2016. And administration for the self-employed will be equally onerous."
Register for free to continue reading
Registration is a free and easy way to support our truly independent journalism
By registering, you will also enjoy limited access to Premium articles, exclusive newsletters, commenting, and virtual events with our leading journalists
Already have an account? sign in
Join our new commenting forum
Join thought-provoking conversations, follow other Independent readers and see their replies