Scottish referendum results: Huge turnout bolsters case for voting at 16
Andy McSmith
Friday 19 September 2014 18:07 Comments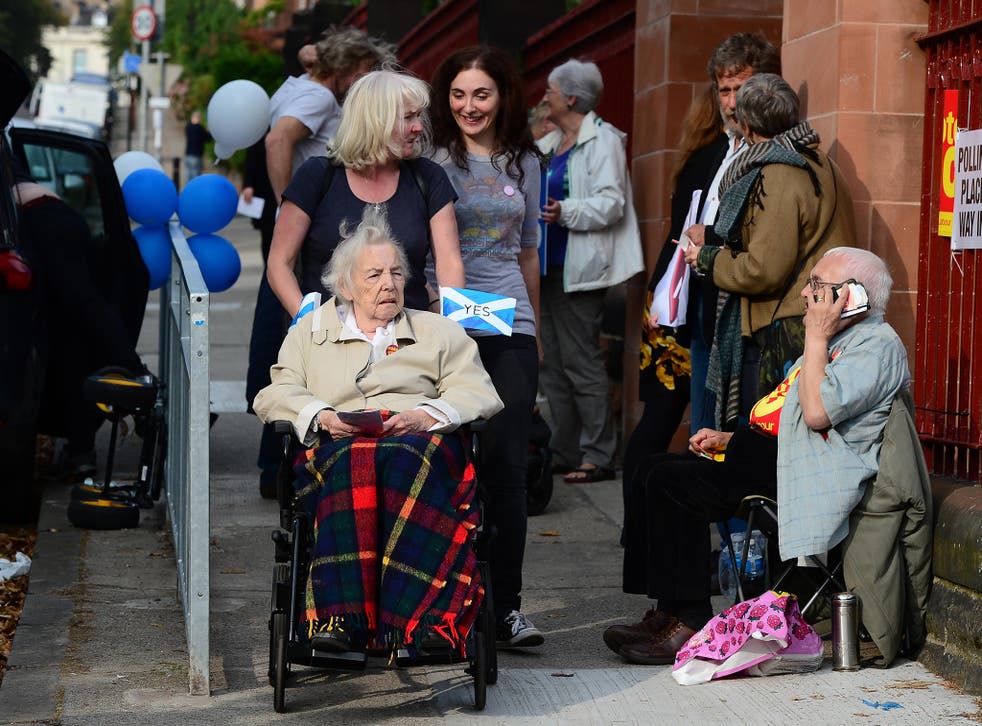 The enthusiasm with which Scottish teenagers seized their chance to vote in the referendum is proof that the voting age should be lowered to 16 across the UK, Wales's First Minister argued yesterday.
About 100,000 under-18s – 80 per cent of the eligible total – signed up to vote in the first official political contest in the UK in which the franchise was lowered to 16.
A poll taken on the day, commissioned by Lord Ashcroft, found that 16- and 17-year-old voters were, by a wide margin, the most pro-independence age group, voting Yes by a margin of 71 per cent to 29 per cent.
Carwyn Jones, the Welsh First Minister, said the high youth turnout proved that teenagers did care about politics. "How often do we have discussions bemoaning the fact that young people don't vote… That didn't happen yesterday," he said at a press conference.
"The case has been made much more strongly for 16- and 17-year-olds to get the vote more generally in elections across the UK. It would be very difficult to argue against it happening anywhere else in the UK. The mould has been broken and it now needs to be looked at with some urgency."
Scotland goes to the polls

Show all 20
His call will get support at Labour's annual conference, which opens in Manchester tomorrow. Ed Miliband announced a year ago that Labour was in favour of lowering the voting age. So are the Liberal Democrats, which included votes for 16-year-olds in their 2010 manifesto, but the Conservative Party has historically been opposed.
A spokesman for the campaign group Votes at 16 said: "It is impossible to justify the automatic and blanket exclusion of 16- and 17-year-olds from the right to vote because, at 16, the law allows a person to do a number of things such as get married, join the armed forces or give full consent to medical treatment."
He added: "Locking them out is patronising: it relies on out-dated views about young people's capacities."
Register for free to continue reading
Registration is a free and easy way to support our truly independent journalism
By registering, you will also enjoy limited access to Premium articles, exclusive newsletters, commenting, and virtual events with our leading journalists
Already have an account? sign in
Join our new commenting forum
Join thought-provoking conversations, follow other Independent readers and see their replies