Smith Commission explainer: Will this work – and who'll end up paying when it goes wrong?
The ins and outs of the Commission's proposals – and what it will mean for England and Scotland
James Cusick
Thursday 27 November 2014 19:32 Comments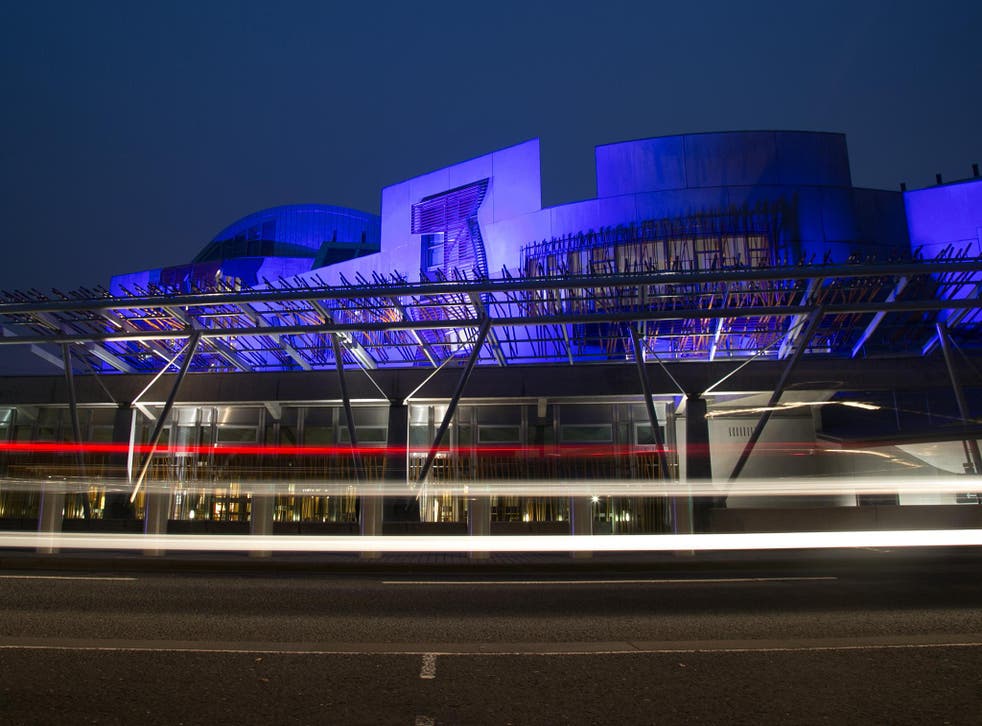 Why is this happening now?
During most of the 18 months of campaigning on the issue of Scottish independence, the Yes side were nearly always behind. That changed in early September when a poll put the pro-independence vote ahead. To counter that, former prime minister Gordon Brown won a promise from all the main union party leaders that if Scotland stayed inside the Union, it would be given enhanced devolved powers. David Cameron set up the Smith Commission to shape that promise. These are their findings.
Are all the Commission's recommendations going to happen?
The short answer is Yes. The recommendations on the transfer of additional powers were agreed through an all-party forum that included unionists and the SNP. They will form the foundation of draft legislation by 25 January – Burns Night – next year, and will become law regardless of who wins the May 2015 general election.
The Scottish Parliament largely spends money rather than raises it. New taxation powers mean this will change. So what power to raise revenue has Holyrood been given?
Although income tax remains a "shared" tax between Westminster and Holyrood, Scotland will now have the power to set rates of income tax and the thresholds at which they are paid. Although Westminster will retain control over personal allowances, as well as taxation on savings and dividend income, the Scottish Government will receive all income tax paid by Scottish taxpayers.
The first 10 per cent of VAT receipts raised in Scotland, plus the power to tax – or not tax – air passengers leaving Scottish airports, will mean potentially more cash coming into the Scottish exchequer – which technically does not exist yet but will now have to be created.
The total tax package, as estimated by the Treasury and the Commission, means Scotland will control roughly £14bn through both tax and welfare. The new tax powers could see Scotland's richest earners hit harder than they currently are in the previously uniform UK tax system.
Will Holyrood actually use its new powers?
It's hard to imagine that, having fought for greater autonomy, the SNP government, or indeed any future Holyrood administration, would not use them. Forget the previous parking of limited tax-varying powers. They were tiny in comparison with this constitutional seismic shift. The SNP are likely to deploy the powers, if only to prove they could deliver a better deal if given full independence. Equally, a Labour administration might have to show that they did things differently from the party's "parent company" in London.
Will this work?
That is the key question. Devised in just a couple months, when a couple of years would have been better, there will be unforeseen barriers. Issues of cross-border difference on income tax could provide a field day for tax lawyers; there are already jokes about Berwick-on-Tweed becoming an accidental tax haven. Yes, Germany's 16 Lander states retain a high degree in sovereignty inside a country that is still a work in progress – but even there, income tax is uniform, with the central federal government sharing the proceeds.
The Smith Commission's revolution looks like as though it will not be given a trial run. It will simply happen. And if the new system breaks, inevitably it will be taxpayers on both sides of the border who will pay for the damage.
Will Scotland and England "compete" for new business, or even citizens? And might not there be a "race to the bottom" on welfare payments?
The economic reality is that Scotland and England already compete for business and people. But this is just another point in the road that leads either to a federal UK, or, if the Smith Commission's architecture proves unsound, to independence for a Scotland that will no longer be content with just a bigger piece of the pie.
Will English voters be disadvantaged relative to their Scottish counterparts?
Perhaps that should be rephrased. How disadvantaged would England have been if Scotland had voted to leave the Union? David Cameron and all the main unionist party leaders begged – almost literally – Scotland to stay. The Smith Commission's findings are the price they are now expected to pay.
But the UK still retains majority control over taxation – including crucially tax from North Sea oil. The Barnett Formula will still be in play, and that means a block grant, a share of the UK's spending related to Scotland's population, still being sent north. English voters might not understand such generosity, and that is a gamble whose outcome we cannot determine.
What about English MPs?
An argument will need to be deployed which shows that decisions taken on a UK-wide basis still affect Scotland, and that therefore Scottish MPs shouldn't be prevented from voting on matters some will claim are in fact "English-only". That'll be tough. The old West Lothian question may just have become the West Lothian scandal. And to make this all work, Scottish MPs may be asked to take a constitutional backseat now and again just to make the UK work. The question is – will they be happy to do that?
Register for free to continue reading
Registration is a free and easy way to support our truly independent journalism
By registering, you will also enjoy limited access to Premium articles, exclusive newsletters, commenting, and virtual events with our leading journalists
Already have an account? sign in
Join our new commenting forum
Join thought-provoking conversations, follow other Independent readers and see their replies