Twice as many babies in Scotland were named 'Indy' than 'Gordon' in 2014
"HIYA", "Spartacus", "Twinkle" and "Thirteena-Starr" all appear in naming register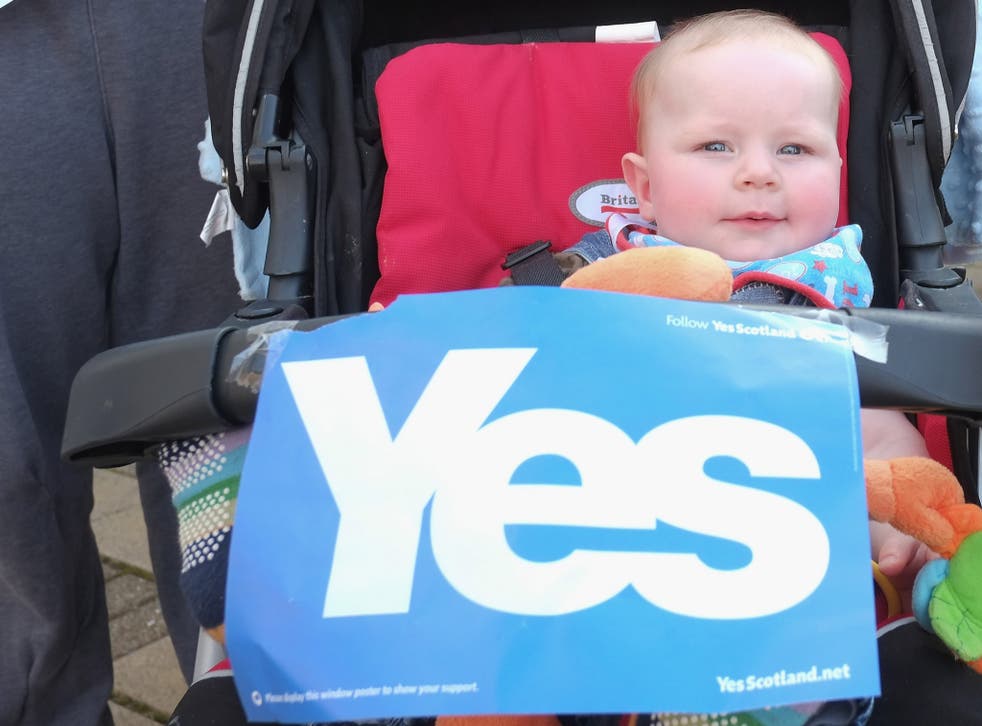 The records give no clue as to whether they are shortenings of Indira or the fruit of Yes enthusiasm on the nation's maternity wards but some two dozen parents in Scotland chose 2014 to name their child "Indy" or "Indie".
The release of Scottish government statistics showing the names given to the 56,725 babies born last year offers a tantalising suggestion that the independence referendum may have been deliberately chosen to live on in the names of 26 of the country's newest citizens.
Although the idea that the inspiration for the 22 "Indies" and four "Indys" came from this newspaper's title can likely be discounted, further evidence that the tumultuous plebiscite of 2014 affected name choices comes in the shape of the two bairns dubbed "Freedom". On the other side of the divide, there was one "London" but not a "Unity" to be seen.
Further analysis of the figures published by National Records of Scotland suggests that the No campaign victory may not have resulted in an outpouring of affection for its growly standard bearer.
While new parents enthusiastically embraced "Alex" or "Alexander", giving the name to 380 new Scots, "Gordon" languished towards the bottom of the rankings with just 12 registrations.
Perhaps disturbingly for both sides, political antipathy for the current Prime Minister did little to dent the traditional popularity of "Cameron", which rose to become the 19th most popular boys' name.
Meanwhile, there was proof that Scots creativity when it comes monikers remains in robust health. Three baby boys were respectively named "M", "R" and "T" while playgrounds will before too long resound to shouts of "HIYA", "Spartacus", "Twinkle" and "Thirteena-Starr" as the class of 2014 finds its feet.
Join our new commenting forum
Join thought-provoking conversations, follow other Independent readers and see their replies