Selfie-lovers are more likely to overestimate their beauty, study finds
Research showed the public rated selfie-lovers as looking significantly more narcissistic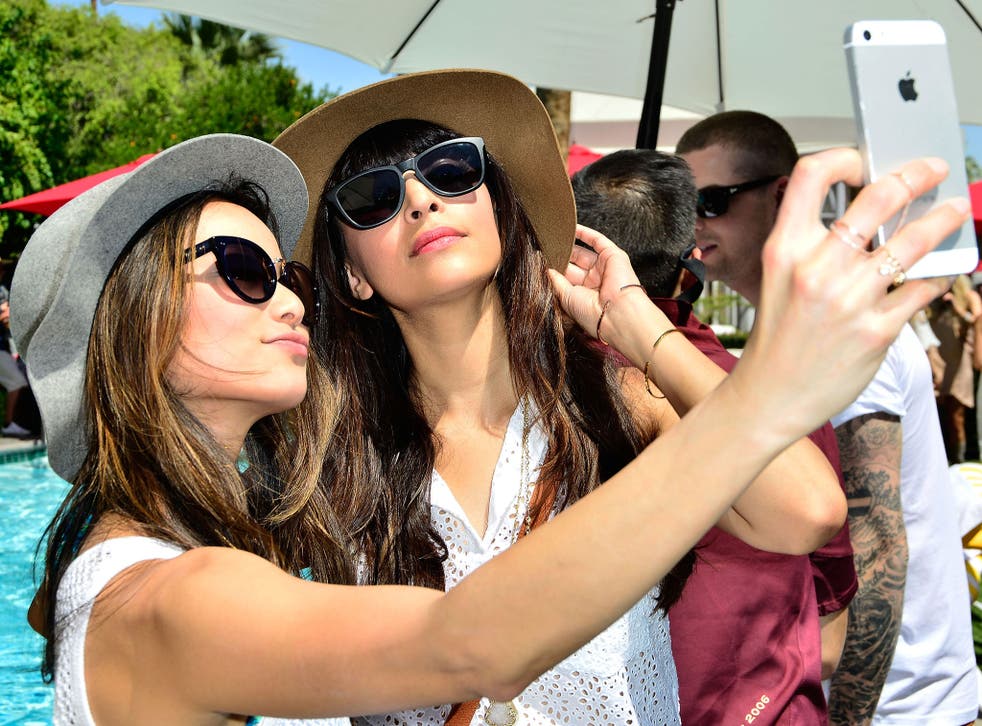 People who take selfies are likely to overestimate how attractive they are, according to a new study.
Research published in the Social Psychological and Personality Science also found that those who love snapping a photo of themselves are more likely to be seen as vain and narcissistic.
The University of Toronto used 198 college students in an experiment, of which 100 were self-confessed lovers of selfies, while the remainder rarely took one.
After taking a selfie, and having another photo taken by a third party, they were all asked to rate the snaps.
Members of the public were also asked to judge the photos by how attractive and likable the person looked, but also how narcissistic.
Their findings showed that while both groups thought they looked better in their own photos rather than those taken by a third party, regular self-takers rated themselves much higher.
In pictures: Our readers' selfies

Show all 9
They found that selfie-lovers tended to think they looked significantly better in photos they took than in ones shot by others.
While researchers judge both groups to be as narcissistic as each other, members of the public judged the selfie obsessives as looking "significantly more narcissistic" than their camera shy counterparts.
Interestingly, all members of the public rated the third-party photos as more attractive.
The researchers concluded taking regular selfies could lend itself to people displaying 'self-favouring' bias.
This can be amplified by learning the most flattering angle to take a photo at, or regularly receiving positive feedback from social media.
This gives them a distorted view of their own attractiveness, overestimating it, and can increase over time.
Register for free to continue reading
Registration is a free and easy way to support our truly independent journalism
By registering, you will also enjoy limited access to Premium articles, exclusive newsletters, commenting, and virtual events with our leading journalists
Already have an account? sign in
Register for free to continue reading
Registration is a free and easy way to support our truly independent journalism
By registering, you will also enjoy limited access to Premium articles, exclusive newsletters, commenting, and virtual events with our leading journalists
Already have an account? sign in
Join our new commenting forum
Join thought-provoking conversations, follow other Independent readers and see their replies