'Space for Cycling': Thousands of cyclists ride in British cities to protest for safer streets
Campaign wants local government to wake up to the need for increased safety on city streets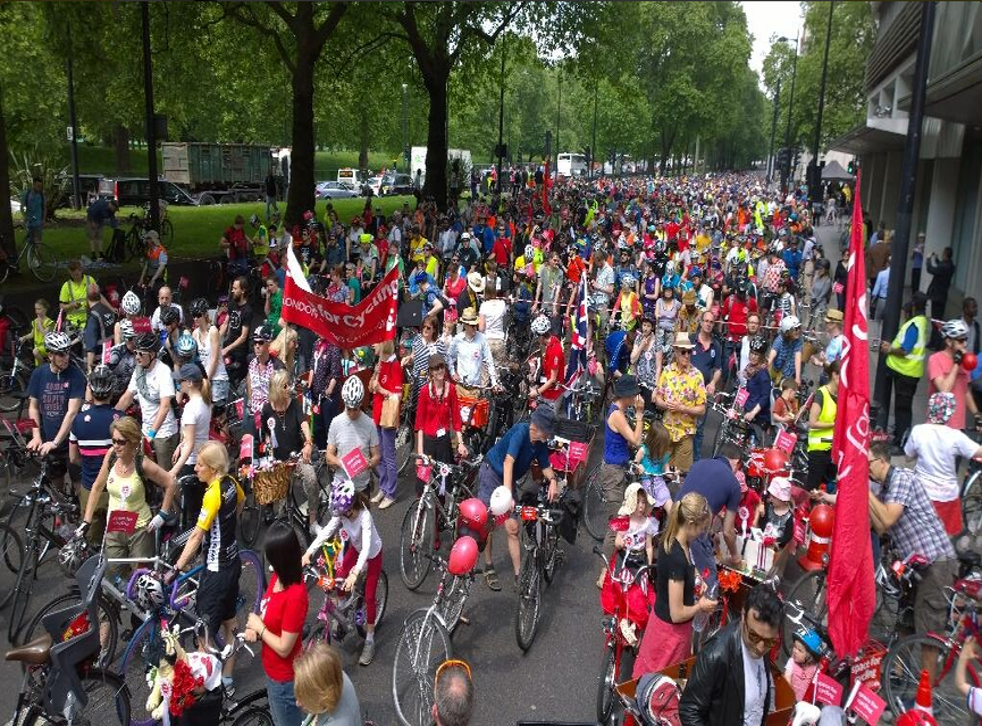 Thousands of cyclists took to the streets of London and other major British cities today in a protest as part of a campaign calling for safer roads for cyclists.
'Big Rides' open to cyclists of all ages and abilities were organised this afternoon in Leeds, Sheffield, Manchester, Newcastle and York.
The Space for Cycling campaign, created by the London Cycling Campaign and supported by the National Cycling Charity, is aimed at putting pressure on local councils to make sure that road improvements are made with cyclists' safety in mind. This involves requests to allow for more protected cycling space on streets, to reduce maximum speed allowed for certain roads, and to introduce further traffic-free lanes.
Only a few hours before the beginning of the ride, a cyclist was hospitalised in London after a collision with a van on Shoreditch High Street at the junction with Great Eastern Street.
The UK's streets have become increasingly dangerous for cyclists in the last few years. Figures from the Department from Transport confirm that killings and injuries in 2012 have increased by 32 per cent compared to the period between 2005 and 2009.
Last Tuesday, the latest cycling casualty was reported in London, when Abdelkhalak Lahyani was killed in an accident in Elephant and Castle. In 2012, 118 cyclists were killed in the UK – the equivalent of one every three days.
Space for Cycliing was launched after the death of 20-year-old student Philippine de Gerin-Ricard in East London last July.
According to the organisers, around 5,000 cyclists rode their bikes in central London today. Mike Cavenett, communications manager for London Cycling Campaign, called the initiative a "great success".
He added: "The situation in London in particular has reached a critical stage, because ordinary people want to utilise healthy means of transport, but the problem with cycling is that it doesn't feel safe enough."
Join our new commenting forum
Join thought-provoking conversations, follow other Independent readers and see their replies