Police given more time to question man after fatal dog attack
Ian Price, 52, died in hospital after being mauled by the dogs in Staffordshire.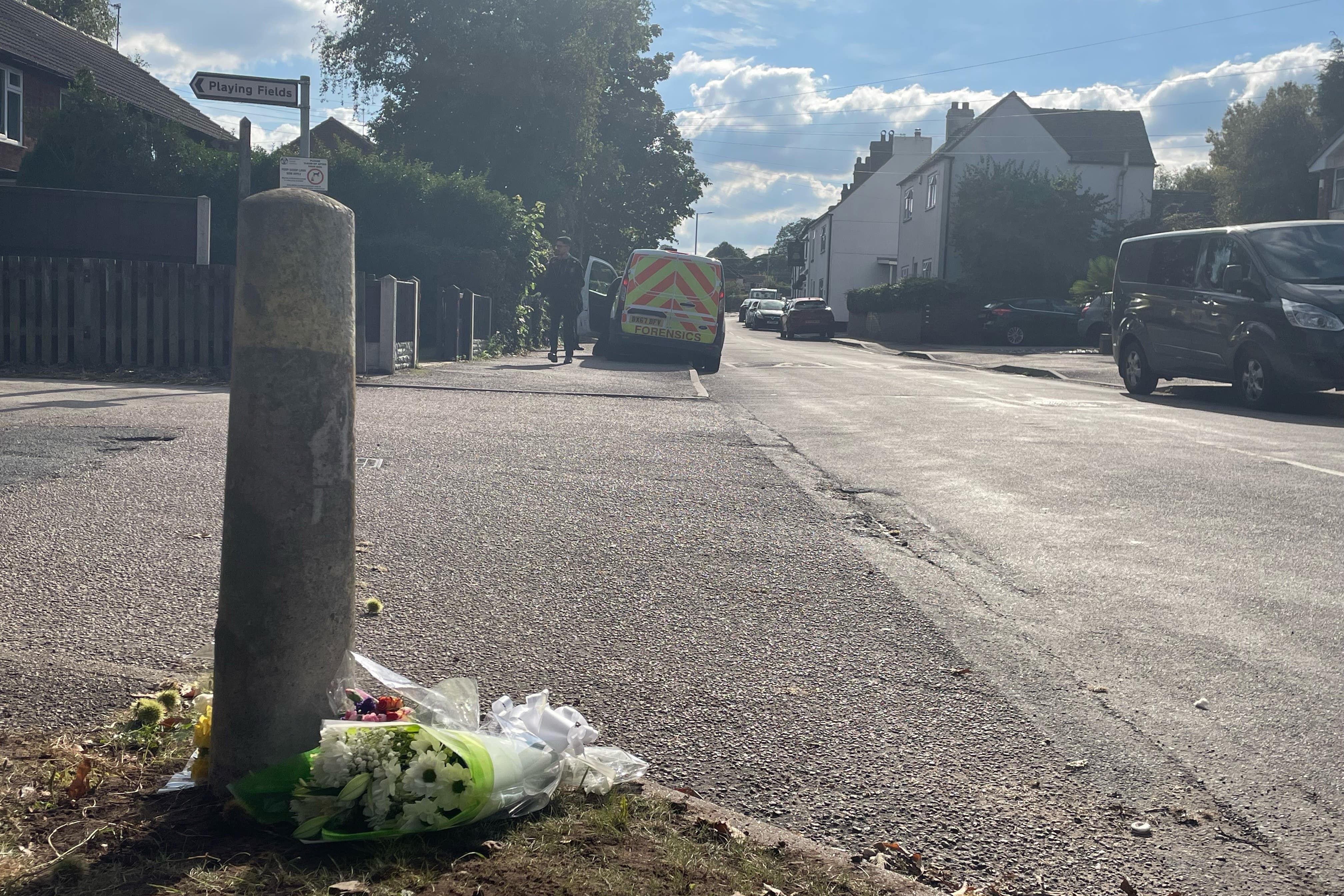 Detectives investigating the death of a man who was killed in an attack by two XL bullies in Staffordshire have been given more time to question a 30-year-old over the incident.
Ian Price, 52, died in hospital after being seriously injured in Main Street, Stonnall, at about 3.15pm on Thursday.
A custody extension has been granted giving detectives another 10 hours to continue questioning a 30-year-old man from South Staffordshire in connection with the incident.
He was arrested on suspicion of being in charge of dogs dangerously out of control and manslaughter, Staffordshire Police said on Friday.
DNA testing is still needed to confirm the breed of the dogs but expert examination so far indicates they are XL bullies.
The force also revealed that officers had been in touch with the dog owner twice this year, prompted by reports from concerned members of the public.
It said its Professional Standards Department has reviewed body-worn video of the fatal incident and the previous reports relating to both dogs and concluded there will be no referral to the Independent Office for Police Conduct (IOPC).
The police received a report on January 14 saying that two XL bully dogs were off their lead in a field in Stonnall.
Officers went to the owner's address and gave words of advice around keeping the dogs under control while in a shared public place.
The owner was co-operative and both dogs were in the address at the time and appeared to be calm, police said.
They did not show any signs of aggression towards officers, a police spokesman said.
The dog owner was spoken to by officers about ensuring the animal was under control at all times after a March 30 report said that two XL bullies had mounted another dog in Stonnall.
The force said no injuries were caused to the dog or anyone who was in the area at the time. A local shop was damaged after people in the area went inside and a woman's phone was also damaged.
No complaints were made in relation to the incident and no offences were identified.
Earlier on Friday, a Staffordshire Police spokesman said: "Our investigation continues at pace as we try to understand more about events leading up to this horrendous attack.
"Both dogs, thought to be XL bullies, are dead and tests are being carried out to determine their breed.
"Our deepest sympathies remain with the family and friends of Ian.
"We also understand the shock and upset felt within the village of Stonnall.
"We've got local officers in the area – please speak to them if you need to."
One of the dogs died after being restrained and the other died after being injected by a vet, the force said.
Anyone with information that could help police with their inquiries is urged to contact Staffordshire Police on 101, quoting incident 405 of September 14.
The attack has prompted a pledge by Prime Minister Rishi Sunak to ban the breed of dog involved by the end of the year.
Mr Price's death comes amid a spate of incidents involving dangerous dogs in recent days.
Residents in Stonnall described the attack to the PA news agency as "awful".
St Peter's Church of England Primary Academy, which is near the scene of the attack, said pupils and staff are being supported in the wake of the incident.
In a statement, the school said: "Staff at St Peter's CE Primary Academy were notified (at) around 3.25pm of an incident on Main Street.
"The academy immediately sent a text through to all parents to notify them of the incident, with leaders and teachers advising pupils and parents to return to the academy site.
"The academy gates remained closed until further notification was received by the police; it was safe to reopen the site.
"The actions and behaviours of pupils, staff, and parents during this incident were greatly recognised by the academy.
"St Chad's Academies Trust who operates St Peter's CE Primary Academy continues to support the pupils and staff along with colleagues from Lichfield Diocese, Schools Advisory Service, and local clergy in providing as much support as it can to the school community at present.
"The academy has remained open.
"Our hearts, thoughts, and prayers go out to the family, friends, pupils, parents, and staff at the academy who are hurting from this news."