Stephen Lawrence anniversary: 25 years later, less than half of ethnic minority Britons think progress made on racial prejudice
Poll comes a quarter of a century after murder of black teenager in an unprovoked racist attack in Eltham, south-east London, on 22 April 1993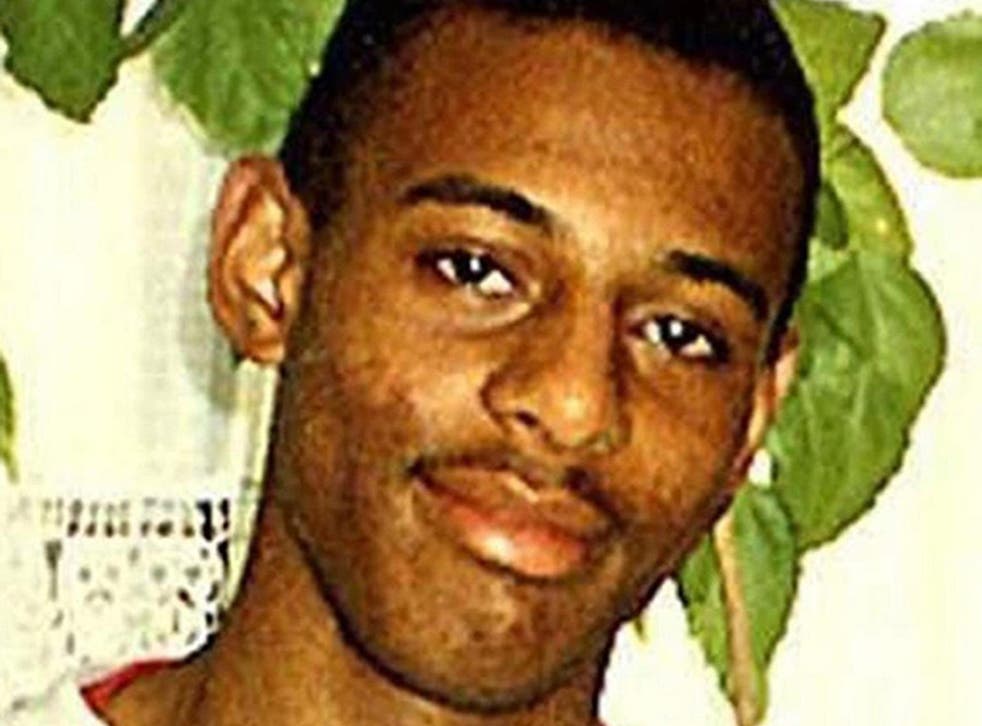 Less than half of people from ethnic minority backgrounds believe there has been progress on racial prejudice over the past quarter of a century, according to a new survey mapping attitudes towards race and integration in Britain.
The poll coincides with the 25th anniversary of the murder of black teenager Stephen Lawrence in an unprovoked racist attack in Eltham, south-east London, on 22 April 1993.
It also found that nearly four in 10 believe that violent crime against people because of their race happens more today than it did 25 years ago.
According to the survey by Survation for British Future, under half of ethnic minority respondents – 43 per cent – believed that general levels of racial prejudice were higher in the year of one of Britain's most high profile murders.
But one in three – 33 per cent – said they thought levels of racial prejudice were "about the same today" as they were 25 years ago, while a further 16 per cent believed levels to be higher in 2018.
Respondents, however, were much more confident that levels of racial prejudice had decreased in the past 50 years since the Enoch Powell's infamous speech, "Rivers of Blood". Nearly six in 10 – 59 per cent – of those polled from across the UK said there was more prejudice back in 1968.
Among ethnic minority participants, 54 per cent said racial prejudice was higher at the time of Powell's anti-migrant speech, in which he called for a policy to encourage those already in Britain to return to their country of origin.
The findings were more stark when the results were broken down with age. Two-thirds (66 per cent) of over-65s felt racial prejudice was worse in 1968, but young minority Britons are less confident with around half believing things were worse 50 years ago and 24 per cent claiming it was about the same today.
The director of the think tank British Future, Sunder Katwala, said: "Britain feels very different to me today than it did 25 years ago. I was living on Eltham's Well Hall Road at the time of the Macpherson report and my sense is of progress on attitudes to race since then – so it's worrying that others don't share this confidence.
"There is clearly still a problem with prejudice in Britain, even if it is confined to a minority today – most people can agree, no matter what our views on immigration policy, that it's wrong to take it out on individuals because of the colour of their skin.
UK news in pictures

Show all 50
"There is still much work to do before everyone feels that they are getting the same chances in life as their fellow citizens, regardless of the colour of their skin."
The poll surveyed 1,023 ethnic minority respondents alongside a nationally representative survey of 2,000 people of all ethnic backgrounds across the UK.
When respondents were asked whether they believed violent crime against people because of an individual's race occurred more or less than it did in 1993, just 20 per cent said less while 37 per cent thought it happened more in the current year. A further 31 per cent believed it is "about the same" in 2018 as 1993.
On racial discrimination faced when applying for jobs, 29 per cent of respondents thought it happened more today than in 1993, while an equal amount thought it happened less today and 30 per cent said it was about the same.
The Stephen Lawrence memorial concert will take place today, marking the 25th anniversary since his death, and a separate memorial service will also take place Monday, with Prince Harry and Meghan Markle expected to attend.
Polling was conducted by Survation on behalf of British Future and surveyed 3,556 UK adults aged 18+, including 519 from the West Midlands and 1,023 from ethnic minorities, online from 16-27 February 2018. Survation is a member of the British Polling Council and abides by its rules.
Register for free to continue reading
Registration is a free and easy way to support our truly independent journalism
By registering, you will also enjoy limited access to Premium articles, exclusive newsletters, commenting, and virtual events with our leading journalists
Already have an account? sign in
Register for free to continue reading
Registration is a free and easy way to support our truly independent journalism
By registering, you will also enjoy limited access to Premium articles, exclusive newsletters, commenting, and virtual events with our leading journalists
Already have an account? sign in
Join our new commenting forum
Join thought-provoking conversations, follow other Independent readers and see their replies