Stepping Hill nurse Victorino Chua guilty: 'Evil' hospital worker convicted of murdering and poisoning own patients
Victorino Chua injected insulin into saline bags and ampoules while working on two wards at Stepping Hill Hospital in Stockport in 2011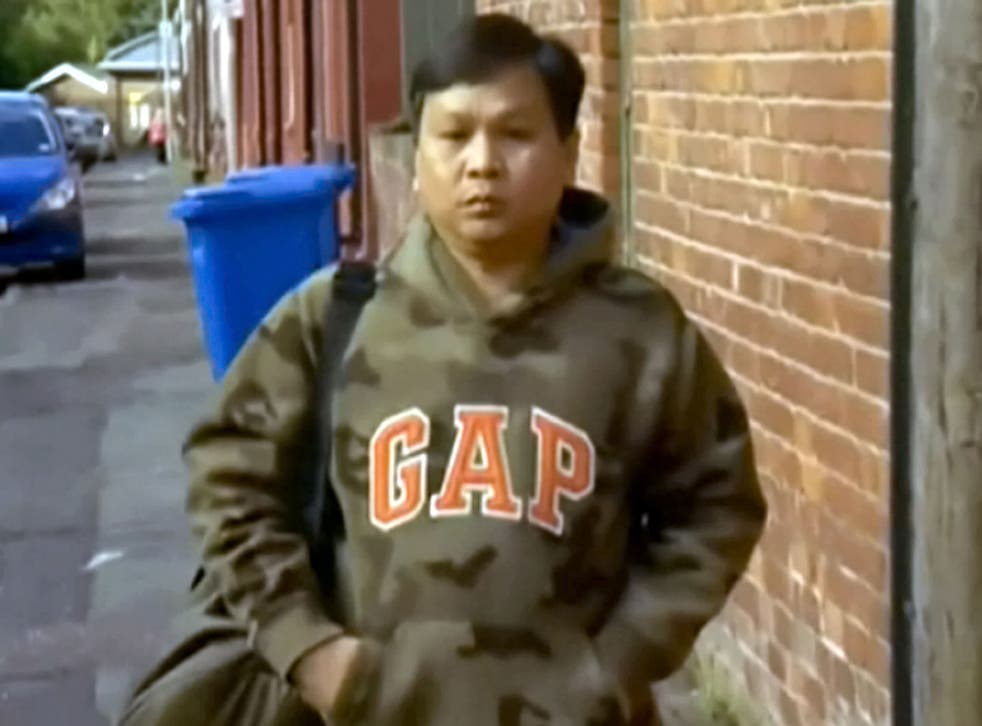 A nurse who described himself as having "the devil in me" has been found guilty of murdering and poisoning patients at a hospital in Stockport.
Victorino Chua, 49, faces life in prison following his conviction for murdering two people and poisoning 19 others. He will be sentenced tomorrow.
Chua injected insulin into saline bags and ampoules while working on two wards at Stepping Hill Hospital in June and July 2011. The contaminated solutions were then used unwittingly by other nurses on the ward - leading to a series of insulin overdoses to mainly elderly victims.
The jury found Chua guilty of murdering Tracy Arden, 44, and Alfred Weaver, 83.
Mrs Arden had been diagnosed with multiple sclerosis and cared for in a residential home. She was admited to hospital with a "mild" chest infection, but was pronounced dead eight hours later after being treated with a saline ampoule contaminated with insulin.
Chua, a father of two, stood in silence and only blinked as the foreman of the jury delivered the verdicts.
Chua was cleared of murdering Arnold Lancaster, 81, who was suffering from cancer, but was convicted of attempting to cause him grievous bodily harm with intent by poisoning.
Experts said Mr Lancaster would have died within weeks from cancer, but that insulin poisoning "hastened" his death.
After police were called in to investigate the deaths at Stepping Hill Hospital, Chua is said to have "changed tack" by sabotaging prescription charts, doubling and trebling dosages - some with potentially lethal consequences. He was arrested in January 2012.
Among the evidence presented at Chua's trial was a letter he had written, found by police at his home in Stockport following his arrest, in which he claimed there was "a devil in me" and that he was going "straight to hell".
The 13-page letter, dubbed "the bitter nurse confession", details Chua's childhood and his life in the UK.
In it he notes that he got on badly with his colleagues at the hospital, describing some of them as "nasty bitch", and that he preferred night shifts.
In early 2010 he went to his local surgery complaining he could not sleep and felt paranoid. He was prescribed anti-depressants and repeated counselling sessions.
Chua confided in his letter: "They thought I'm a nice person but there a devil in me. I know if I go, I go straight to hell no question ask."
Outside of the trial questions have been raised over Chua's qualifications as a nurse.
When detectives flew out to the Philippines and checked his original pass certificate from the Philippines Board of Nursing, it had the photo of what appeared to be another person attached, suggesting it may not even have been Chua who sat the final exam to qualify as a nurse.
Other documents relating to his qualifications contained different styles and layouts but purportedly came from the same original awarding body.
Despite this, Chua was vetted and complied with the regulations at the time he came to the UK to work as a nurse.
Jackie Smith, chief executive of the UK's Nursing and Midwifery Council (NMC), said that officials had looked back at Chua's application and he passed the requirements in place at the time.
Ms Smith said: "When he was put on our registration, he provided what was required at the time and we have not seen a document that indicates he has committed fraud, but we do understand police have got concerns about qualifications."
In 2003, when Chua was registered by NMC, he would have been required to provide copies of a certificate of training, employment history and his passport.
The rules have been made strengthened in recent years. Candidates are interviewed and must now supply original documents, rather than copies.
If these checks are satisfied, there is a further skills test before they are put on the register.
The NMC says Chua's case is coincidental to the introduction of the more "robust" registration process for nurses coming from overseas.
Stepping Hill nurse murder case in pictures

Show all 22
Chua appears to have had a poor temper and "exploded" when challenged by colleagues, patients or relatives.
Chua agreed to leave his first nursing job in Manila amid claims of receipts being stolen and patients charged for drugs they did not receive.
Later in the UK he was accused of forging a reference purportedly from the family of a person he had cared for while at a nursing home in Stockport.
Disciplinary hearings were a regular feature of Chua's career. He tried and failed to sue a care home where he had worked.
He was also taking a complaint about his GP to the medical ombudsman at the time of his arrest for murder.
The jury heard that his motives for killing patients were "unfathomable", but detectives speculated that his reasons may be hatred for those he worked with, or that he simply felt that nursing was beneath him.
(Additional reporting by PA)
Register for free to continue reading
Registration is a free and easy way to support our truly independent journalism
By registering, you will also enjoy limited access to Premium articles, exclusive newsletters, commenting, and virtual events with our leading journalists
Already have an account? sign in
Register for free to continue reading
Registration is a free and easy way to support our truly independent journalism
By registering, you will also enjoy limited access to Premium articles, exclusive newsletters, commenting, and virtual events with our leading journalists
Already have an account? sign in
Join our new commenting forum
Join thought-provoking conversations, follow other Independent readers and see their replies