Man arrested for murder of Stuart Lubbock at Michael Barrymore's home is released under investigation
Stuart Lubbock was found dead in a pool after a party at TV presenter Michael Barrymore's home in 2001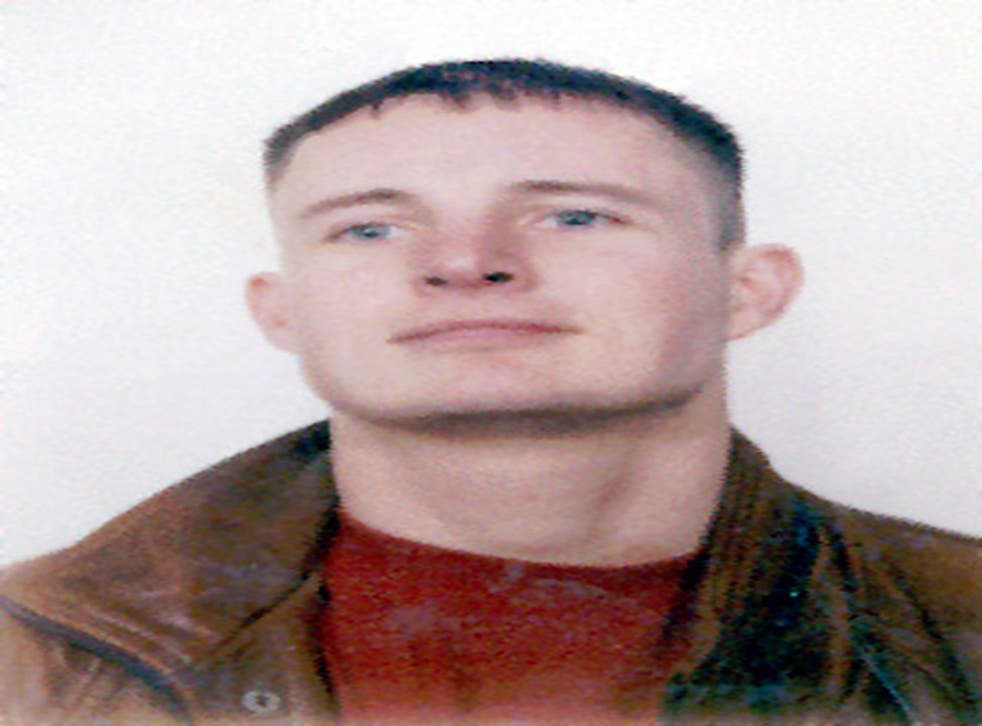 A man arrested on suspicion of the murder and indecent assault of Stuart Lubbock at the home of TV presenter Michael Barrymore in 2001 has been released under investigation.
The unnamed 50-year-old man was arrested on 17 March in Cheshire after "significant new information" on the 20-year-old case came to light, Essex Police said.
He was released on bail until 12 April before being released under investigation.
An Essex Police spokesman said: "A 50-year-old man arrested on suspicion of the indecent assault and murder of Stuart Lubbock has been released under investigation while our enquiries continue."
Mr Lubbock, 31, died after attending a party at Mr Barrymore's £2m mansion in Roydon, Essex along with seven other people on 31 March 2001. He was found unconscious in a swimming pool and later died in hospital.
A post-mortem showed he had suffered internal injuries which suggested he may have been sexually assaulted. Alcohol, cocaine and MDMA were found in his bloodstream. The coroner recorded an open verdict.
Mr Lubbock's death garnered significant media attention in 2001, when Mr Barrymore – a household name known for presenting My Kind of People and Strike It Lucky – was questioned by police.
Mr Barrymore was cautioned for drugs offences and for allowing cannabis to be smoked in his home, but no further charges were brought against him.
He was arrested and questioned on suspicion of sexually assaulting and murdering Mr Lubbock alongside two other men in 2007 after Essex Police opened a new inquiry into his death. The three men, including Mr Barrymore, were released without charge.
In 2018, he was awarded nominal damages against Essex Police for wrongful arrest, which he said destroyed his career, but later dropped his claim for compensation.
Interest in the case was revived in 2020 on the release of the Channel 4 documentary Barrymore: The Body in the Pool, which prompted Essex Police to admit that they "made mistakes" in their initial investigation.
Mr Barrymore issued a fresh denial of involvement, saying: "I have had nothing to do with this whatsoever and yet I keep getting bashed and bullied by the media."
Mr Lubbock's father, Terry Lubbock, continues to seek answers about his son's death. He told the documentary crew that the story has become "distorted and confused over the years" and that it's time to "put all the facts together in one place".
Stuart Lubbock was a meat factory supervisor and the father of two children. He first met Mr Barrymore at the Millennium night club in Harlow and accompanied him home along with a group of others to continue partying in March 2001.
The exact circumstances surrounding his death remain a mystery.
Register for free to continue reading
Registration is a free and easy way to support our truly independent journalism
By registering, you will also enjoy limited access to Premium articles, exclusive newsletters, commenting, and virtual events with our leading journalists
Already have an account? sign in
Register for free to continue reading
Registration is a free and easy way to support our truly independent journalism
By registering, you will also enjoy limited access to Premium articles, exclusive newsletters, commenting, and virtual events with our leading journalists
Already have an account? sign in